Georgia Military College announces partnership with Americus Police Department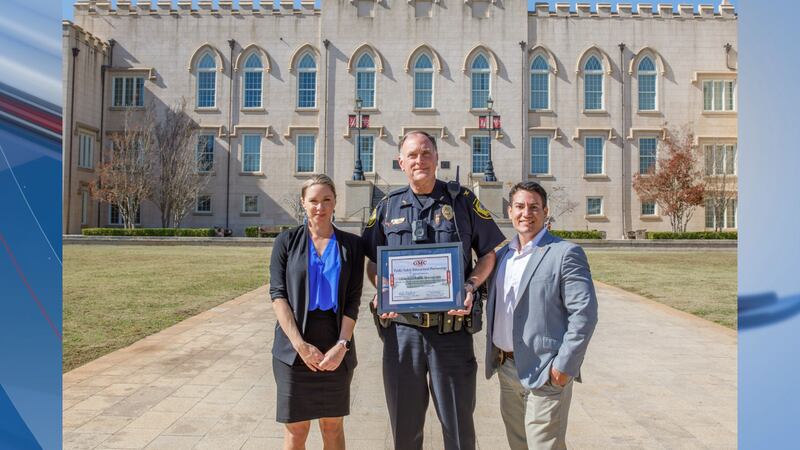 Published: Nov. 1, 2023 at 12:58 PM EDT
MILLEDGEVILLE, Ga. (WALB) - Georgia Military College (GMC) has announced a partnership with the Americus Police Department.
"As an institution committed to academic excellence and leadership development, GMC will provide these law enforcement professionals with a high-quality and comprehensive educational experience, equipping them with the skills, knowledge, and expertise necessary to excel in their law enforcement roles," the college said in a release.
Through the partnership, GMC and the police department plan to raise the standard of law enforcement education, ensuring that those who serve the community receive a top-tier education and support.
Officers with the Americus Police Department can enroll in GMC's Global Online Leadership College effective immediately. The officers who choose to enroll can pursue a two-year or four-year degree without the burden of upfront costs or application fees and receive tuition reimbursement from the police department after each quarter is complete, making education more accessible for those dedicated to serving in law enforcement, according to the release.
"We are thrilled to be able to provide this educational opportunity as a benefit for our employees," Americus Police Department Chief of Police Mark Scott said.
GMC also offers the GMC Law Enforcement Public Safety Scholarship, which awards law enforcement professionals and their families with a 10% reduction in tuition costs as a token of appreciation for their invaluable service to their communities, the release said.
"We stand beside Americus Police Department in their mission to protect and serve, and we look forward to the positive impact this partnership will have in the community and beyond," Lt. Gen (Ret) William B. Caldwell IV, President of Georgia Military College, said.
Copyright 2023 WALB. All rights reserved.