Blazers roll past Hawks in Homecoming victory
Published: Oct. 22, 2023 at 6:46 PM EDT
VALDOSTA, Ga. (WALB) - The Blazers were back at home today after their bounce-back win at Mississippi College last weekend. They hosted shorter a team their quite familiar with. These two teams met twice last season, the first time at shorter and the Blazers battle back after half time outscoring the Hawks 31-12 in the 2nd half. They met again at the end of the season and it was shorter who held the lead a majority of the game until late in the 4th quarter when the Blazers marched 62 yards down the field to get into field goal position and take the game 30-28. Today they hope to seal that unbeaten streak against the Hawks and a homecoming win.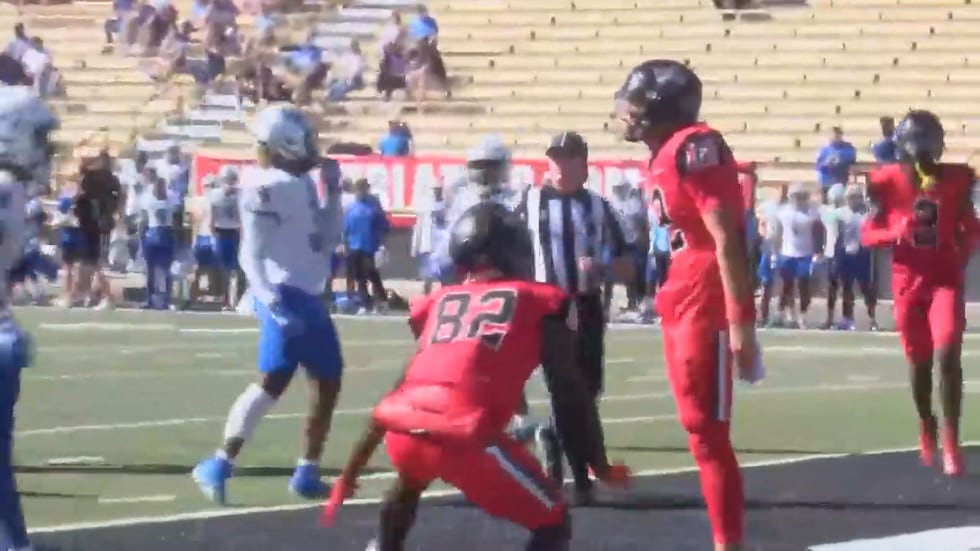 The 12th overall meeting between the Hawks and the Blazers. On the opening drive, Shorter capped off a 75-yard drive with a 1-yard rushing touchdown to jump out to a 7-0 lead. The Blazers answered back with a 9-yard touchdown run by Quarterback Sammy Edwards. VSU has scored a touchdown on their opening drive in seven of eight games this season. The Blazers were in complete control after that. Head coach Tremaine Jackson said their goal was 21 points or more going into the half. They crossed that one off their list. With twenty-two seconds left in the half, Sammy Edwards connected with B.K Smith in the endzone to put VSU up 21- 7 at the half. Sammy Edwards finished 30 for 45 with 275 yards and three touchdowns. The Blazers improved to 7-1 with the 42-14 victory. Jackson said "He's a dude but he didn't quit. He sat for two years that's not normal anymore, Man that dude sat. He didn't do anything but hold field goals his first year, he didn't quit and so to see him have success right now. Man, we call it the American way, it's about hard work. That dude is a dude, he's our guy, I'm really excited he's our quarterback, and I look forward to him getting better because his future is so bright he doesn't even have the right glasses" when asked about his quarterback's performance.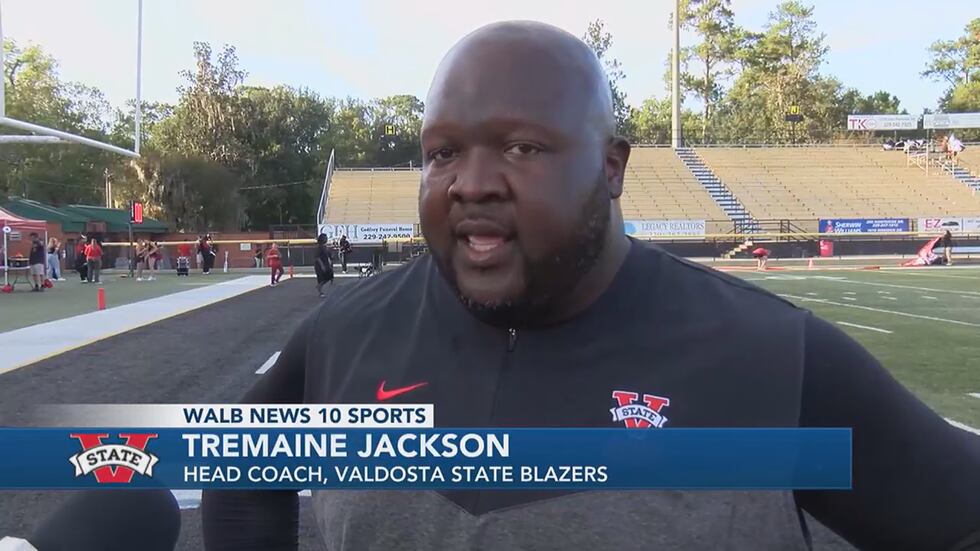 It was just a year ago, that the Blazers fell in their homecoming matchup. While the tough recruiting job over the summer brought in a wave of new players, those that were a part of the team last year, knew this season's outcome was going to be different.
This football program has been through a lot since I've been here. A lot of people didn't know with bringing in so many guys what we would look like but we knew, we knew. We're 7 and 1 a lot of folks thought it was going to be a down year for the Blazers, the Blazers aren't where we want to be but we're certainly not where we used to be. We're excited, we're excited about what's in front of us, and we're excited about where we've been" said Jackson.
"It's awesome coming from last year to this year being able to see the good and the bad," said Sammy Edwards. "We've done a lot of work in the offseason not just getting good guys but the right guys, getting good people. really proud of the way the guys have played this year and how we're leading into the playoff."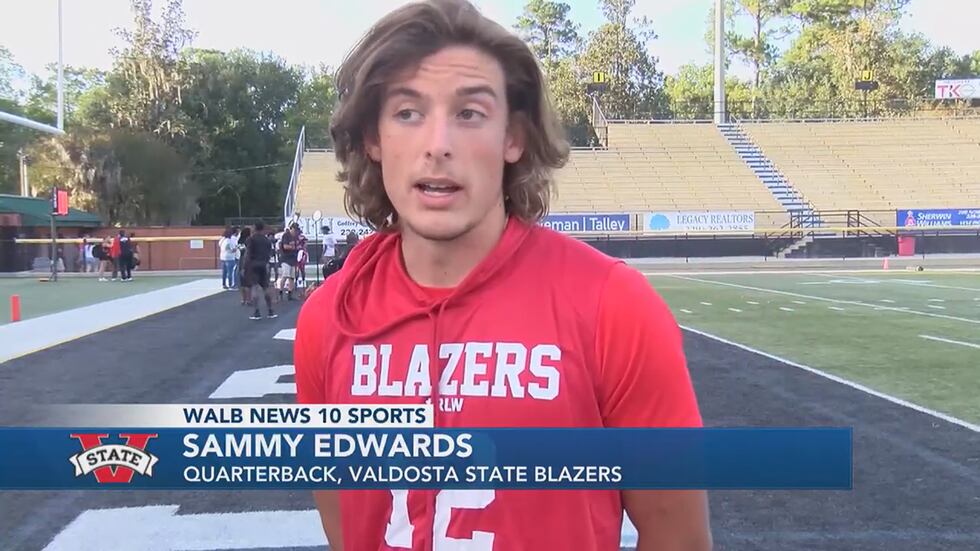 VSU is back on the road next week as they travel to West Florida to take on conference opponents.
Copyright 2023 WALB. All rights reserved.