Waldrop breaks all-time state record, named GHSFD player of the week
Published: Oct. 14, 2023 at 11:37 AM EDT
THOMASVILLE, Ga. (WALB) -
Brookwood's Senior quarterback Rodge Waldrop had one of the biggest Friday nights of his life. A rivalry win, a region win, and a new record.
"I'm just grateful, I'm grateful for the opportunity and just the support that I have. It's really cool to experience this" said Waldrop.
The Senior set the Georgia's all-time single-game passing record by more than 100 yards.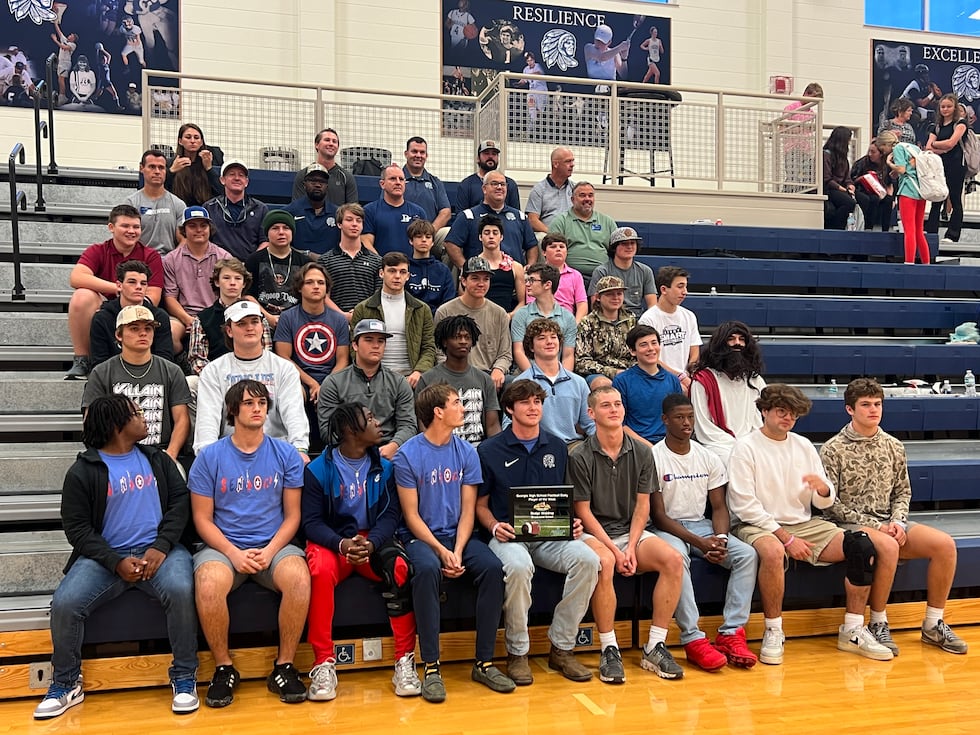 "We just knew he was going to be a big-time player, it's hard to predict breaking records with people who played in the state, from Trevor Lawrence to Deshawn Watson and a whole bunch of other great ones," said Brookwood's Head Coach Shane Boggs. "We knew he was really hungry, we knew he was really talented. I knew he was going to do really big things I think there are some bigger things out there for him."
Waldrop had 698 yards in their 59-56 win over Deerfield. It was just a year ago, the Knights eliminated the Warriors in the final four with twenty-eight seconds left on the clock. Fast forward a year later, Waldrop handed the knights a region loss in a similar fashion. His 9th and game-winning touchdown with 3 seconds left on the clock.
The excitement felt throughout the program was incredible as they hosted a ceremony celebrating the senior earning the Georgia High School Football Daily player of the week, sitting front row, his family including Dad.
'It was unbelievable, I didn't even really realize how many yards he had, how many touchdowns he had because the game was so tight and this is a big rivalry, so we weren't really counting yards, we knew it was a good night but when they finally got that last touchdown on that 3 yards throw that was exciting" said Mike Waldrop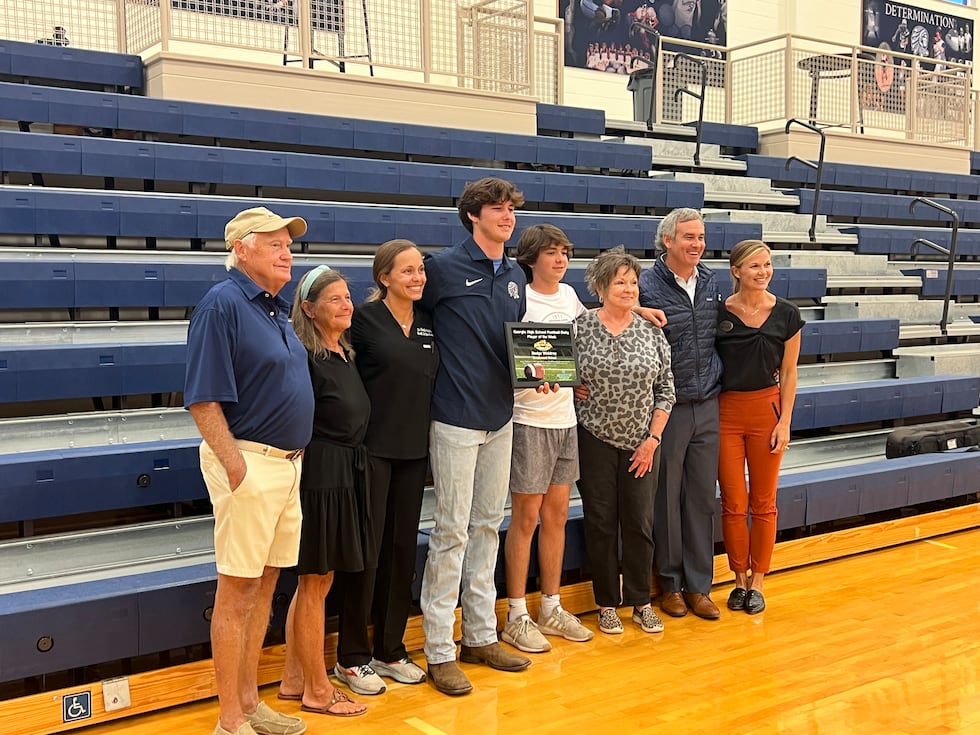 Waldrop has caught the eyes of some of the biggest schools in college football. Florida, Florida State, Indiana, and Appalachian State have all taken notice of the left-handed quarterback.
Even with all the attention on his future, Rodge Waldrop is focused on the now saying "Honestly it hasn't really hit me yet but I'm trying to focus on my senior season right now and just getting as many wins as we can and having the best senior season."
The remainder of the season will be a serious test for Rodge Waldrop and the Warriors. They are set to play a region game in the remainder of their season. For Waldrop, there is only one way to pass the test saying "Get to a state championship, that's my goal."
Copyright 2023 WALB. All rights reserved.