Georgia buys $10 million in Israeli bonds to support defense efforts, Gov. Kemp says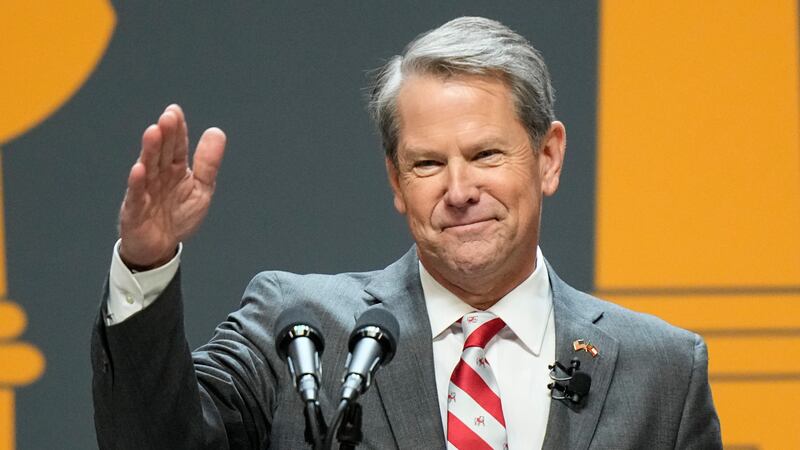 Published: Oct. 13, 2023 at 10:46 AM EDT
ATLANTA, Ga. (Atlanta News First) - On Friday, Georgia Gov. Brian Kemp announced he had directed the state treasurer to buy $10 million in Israeli bonds to help support the country's defense.
The purchase puts Georgia's current bond investment in Israel at $25 million, Kemp added. A government bond is a loan, and the government that issued the bond pays it back at a fixed interest rate.
"Israel is one of Georgia's strongest allies and greatest friends, and our support for its people as they endure horrific attacks from terrorists is unwavering," Kemp said in the statement. "Purchasing these bonds is just the latest expression of that support. Though this conflict was not of Israel's choosing, we know they will be victorious in this fight against evil and those who seek its destruction."
Kemp has been vocal about his support for Israel. When the militant group Hamas attacked Israel last Saturday, Kemp condemned the "egregious act of war," he said. On Wednesday, the governor also ordered all U.S. and state flags to fly at half-staff until sundown on Saturday.
RELATED COVERAGE: Gov. Kemp orders flags at half-staff in solidarity with Israel, mourning for Americans killed
"The federal government must be swift and unequivocal: America stands with Israel and her people!" he said on X, formerly Twitter.
Kemp and his family recently visited Israel in May, where he led a state delegation in support of economic development, the bond statement said.
So far, the war has claimed more than 2,800 lives on both sides, according to the Associated Press. Israel is warning Palestinians to leave Gaza before an expected ground attack.
RELATED COVERAGE: Palestinians flee northern Gaza after Israel orders 1 million to evacuate as ground attack looms
Copyright 2023 WANF. All rights reserved.