First A+ Educator for the 2023-2024 school year: Tori White
Published: Oct. 11, 2023 at 6:25 PM EDT
BACONTON, Ga. (WALB) - Wednesday, Mrs. Tori White, a local first-grade teacher at Baconton Charter School, was honored as our very first A+ Educator for the 2023-2024 school year. The community nominates teachers and is chosen at random. WALB News 10′s Fallon Howard was there to honor her well-deserved accomplishments.
Congratulations, Mrs. White, on being the first of the A+ Educators for this school year. Our audience appreciates your hard work and going above and beyond. On behalf of Mitchell EMC and WALB, we want to congratulate you on your accomplishments.
"Try to reach that one student who probably doesn't have the support at home. Maybe to let me be the reason maybe they want to come to school. That they feel safe and able to learn and have a great time at the same time," Tori said.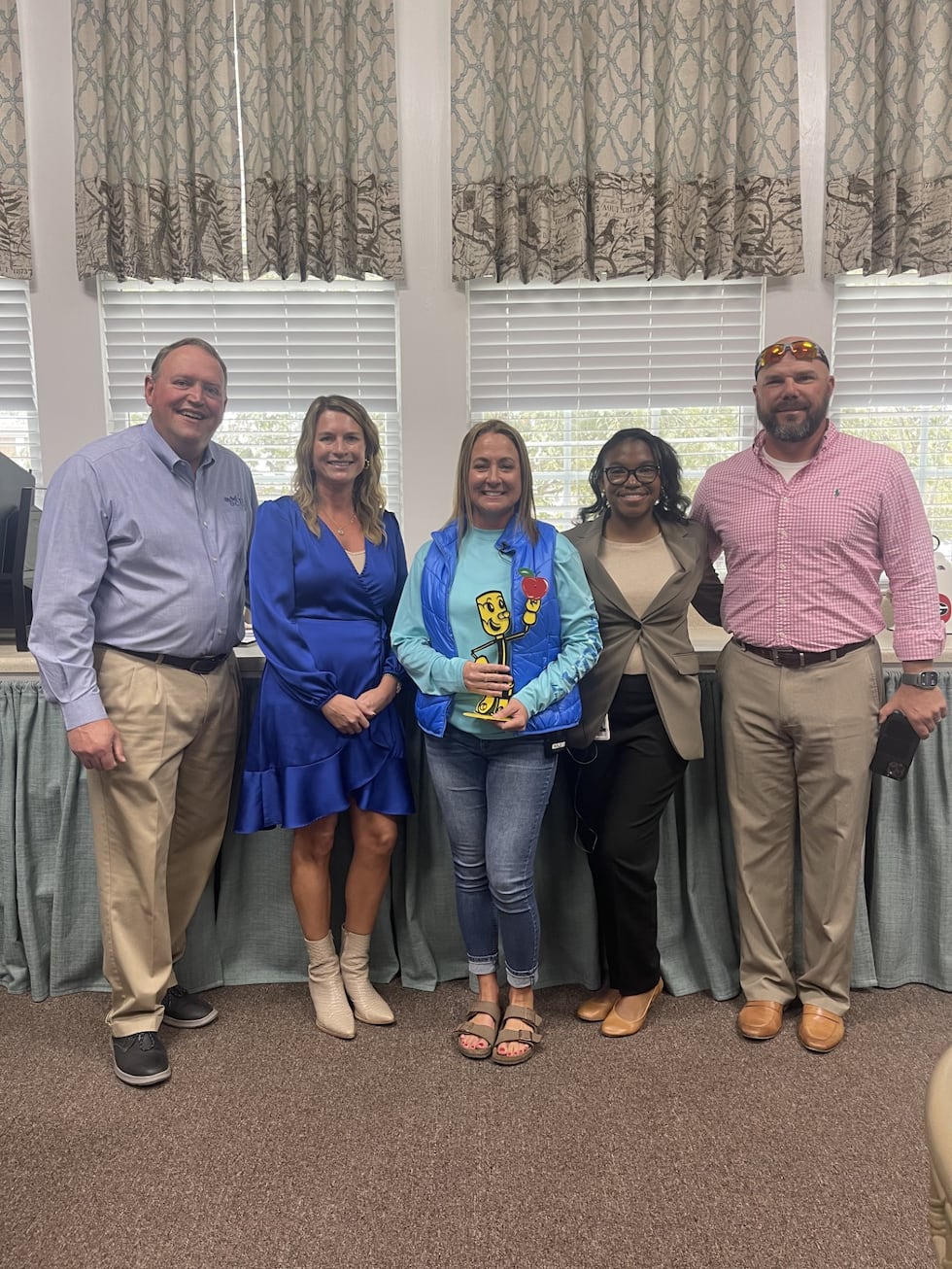 Kevin White, Tori's husband, has seen her dream of becoming a teacher. He says teachers should be honored more often.
"Teachers, in general, need more advertisement. Hardworking teachers need more recognition. For a first-grade teacher to get honored, I think that says a lot about our culture and community. So there needs to be a lot more than that," Kevin said.
Mrs. White is offering a message to all educators out there, "Hang in there. It's fun, and the reward is well worth it in the end."
Parents and students, it's your time to vote for your favorite educator, and you can find those details here.
Copyright 2023 WALB. All rights reserved.