Phoebe Putney hosts 2023 Pink Walk aiming at breast cancer prevention
Published: Oct. 3, 2023 at 7:22 PM EDT
ALBANY, Ga. (WALB) - Phoebe Putney is kicking off the month of October with their annual Pink Walk. And this year, they're really pushing prevention.
"Cancer affects us both. We are cousins," Pink Walk attendee, Latasha Jenkins, said in reference to her cousin Lateasha Majors. "And our family has a history of cancer. I do this walk, personally, because my mom, she was a 27-year breast cancer survivor, and I will be coming up on my year anniversary October 26th. So this walk is near and dear."
According to the CDC, in the United States, about 240,000 cases of breast cancer are diagnosed in women and about 2,100 in men every year. Staff at Phoebe say Southwest Georgia is not immune to this problem.
"Across the country, 1 in 8 women has chances of getting cancer," Dr. Chirag Jani, the director of Phoebe's Cancer Center, said. "And just the fact that we are in this area, we have seen a lot of patients with positive genetics who have high risk of cancer. So yes indeed. It's a very important community problem."
The biggest thing women can do in order to try and help prevent the disease from spreading is to get screenings.
"We are big believers in prevention, and I strongly believe that prevention is better than cure," Jani said. "So the month of October is very special for us and then women in the community in regards to the health screenings, the breast cancer screening and getting the mammograms done and having early diagnosis."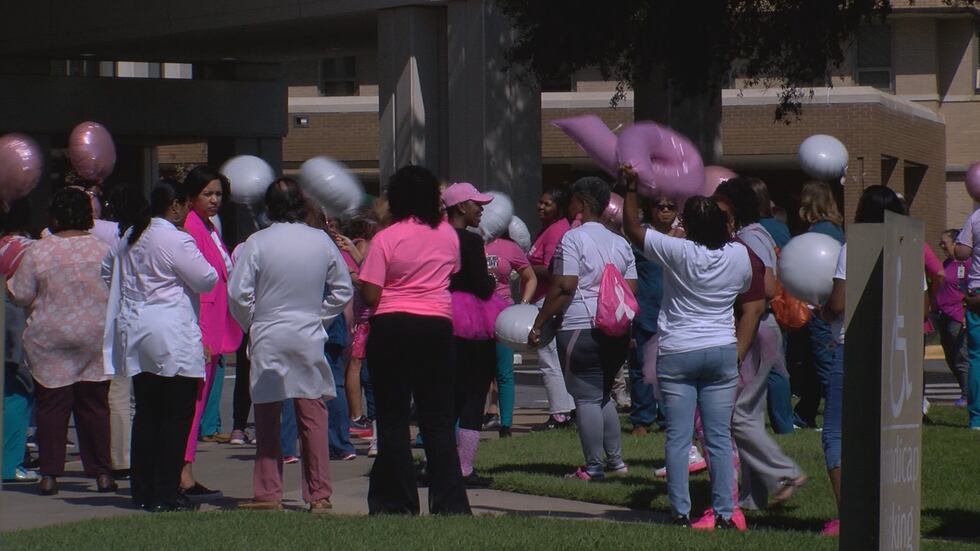 "What I would say to women is to listen to your body, because your body does talk to you," Jenkins said. "To get yearly checkups, especially if you're over the age of 30. If you have a cancer history in your family, please go get yourself checked, because early detection is the best detection."
Below are some of Phoebe's Breast Cancer Awareness events throughout the month of October:
5K Pink Run in conjunction with Flint River Entertainment held on Saturday, October 7th.

Women's Health Fair on October 28th (focuses on general women's health)
Copyright 2023 WALB. All rights reserved.