Trump no longer wants to move Fulton County case to federal court, documents show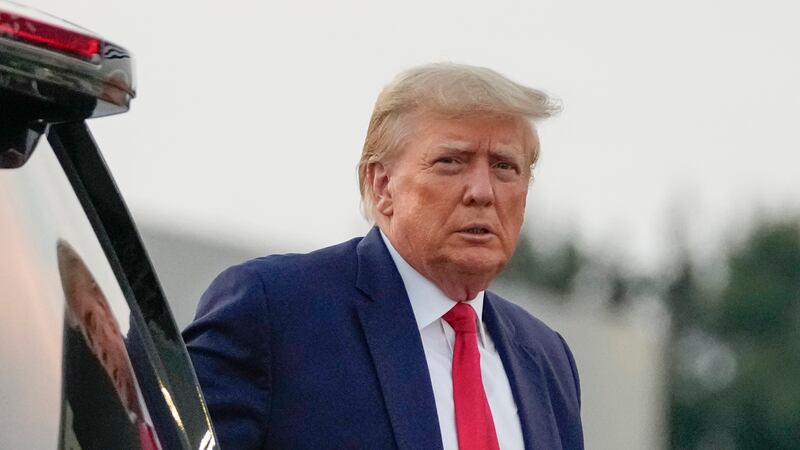 Published: Sep. 28, 2023 at 6:12 PM EDT
ATLANTA, Ga. (Atlanta News First) - Former President Donald Trump no longer wants to see the case he is facing in Fulton County in connection to an alleged attempt to overturn Georgia's 2020 election play out in federal court, according to court documents.
In a filing in Fulton County Superior Court, the nation's 45th president's attorneys filed that Trump will not be seeking to have his case moved to federal court.
"This decision is based on his well-founded confidence that this Honorable Court intends to fully and completely protect his constitutional right to a fair trial and guarantee him due process of law throughout the prosecution of his case in the Superior Court of Fulton County, Georgia," Trump attorney Steven Sadow wrote in the filing Thursday.
On Sept. 7, Trump in an "abundance of caution," notified the court he planned to seek the removal of the case out of Fulton County and into a federal courtroom, the filing states.
A move to federal court would have opened up the pool of prospective jurors to all of the north Georgia circuit, not just Fulton County. If moved to federal court, Trump also could have invoked immunity protections for federal officials.
Trump and 18 others were named in a Fulton County indictment that charges them with trying to overturn the state's 2020 election.
Six others named in the indictment, including former Trump White House chief of staff Mark Meadows, have filed to move their case to federal court. Meadows' efforts were rejected.
RELATED STORIES:
Protections issued for Donald Trump jurors
With cameras running, pressure is on judge over Trump's Georgia indictment
First Donald Trump-related trials set to begin in 4 weeks in Atlanta
Will Donald Trump ever see the inside of a Fulton County courtroom?
Copyright 2023 WANF. All rights reserved.