Albany's Robert Cross Middle School now part of nationally recognized program
Published: Sep. 28, 2023 at 7:04 PM EDT
ALBANY, Ga. (WALB) - Robert Cross Middle School is one of just eight schools in Georgia to be named a Blue Ribbon School.
Dougherty County Superintendent Kenneth Dyer tells WALB it's largely due to the school's leadership.
"I've been at Robert Cross for 15 of my 17 years teaching," Mandy Dozier, 6th-grade gifted mathematics teacher, said. "I love it, I'm very biased towards Robert Cross. The structure is outstanding for the students. They need that structure. They need those high expectations."
The school received this title from the Secretary of Education Dr. Miguel Cardona. The last time the school was awarded this honor was in 2006.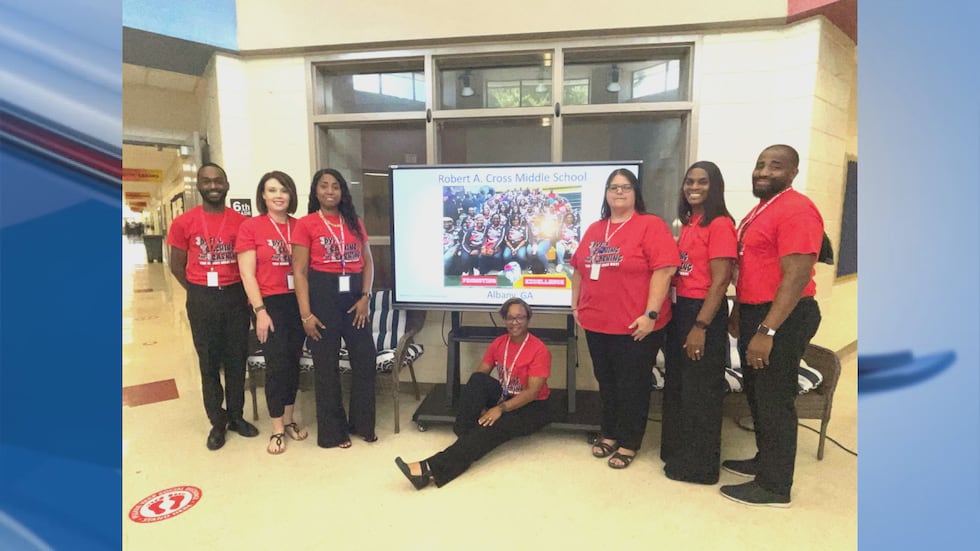 "We are a data-driven school," Robert Cross Middle School Principal Thelma Chunn said. "All of our decisions are based on how our students perform and then, of course, on data period."
But the school doesn't only focus on academics. Teachers and administrators tell WALB they care about students and their lives.
"You may find it hard for someone who's so driven to perform academically. Sometimes they might suffer in terms of culture and climate, but Robert Cross does a great job of balancing that," DOCO School Superintendent, Kenneth Dyer, said. "This month is national suicide prevention month. And so we're very intentional in providing not only academically, but socially and emotionally as well."
Schools have to be nominated for this award. Superintendent Dyers says they're continuing to implement these practices so that even more Dougherty County Schools may receive this title.
Copyright 2023 WALB. All rights reserved.