Crisp Co. Sheriff's Office looking for 'armed and dangerous' man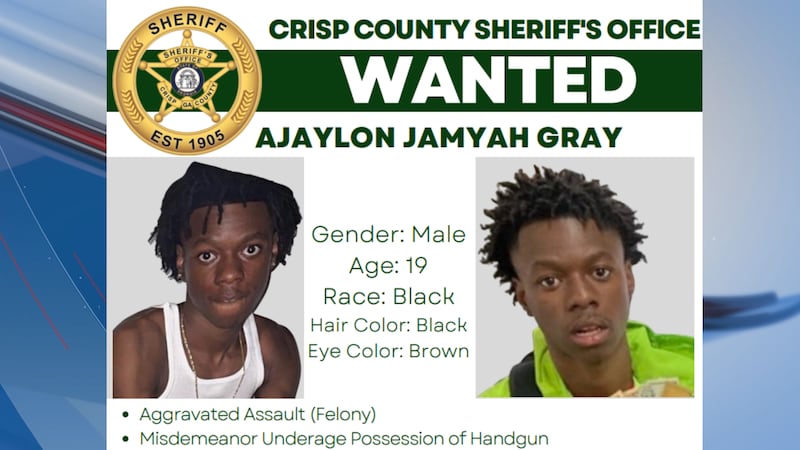 Published: Sep. 27, 2023 at 3:31 PM EDT
CORDELE, Ga. (WALB) - The Crisp County Sheriff's Office (CCSO) is asking for the public's assistance in finding a wanted man.
Ajaylon Jamyah Gray, 19, is wanted on several charges, including two counts of felony aggravated assault, two counts of misdemeanor underage possession of handgun, two counts of felony possession of firearm during commission of a crime, felony criminal damage to property in the first degree and bench warrant.
Gray is described as a Black male with black hair and brown eyes.
The suspect should be considered armed and dangerous, according to CCSO.
Anyone with information on Gray's whereabouts is asked to call the CCSO at (229) 276-2690 or 911.
Copyright 2023 WALB. All rights reserved.