3 children, VSU alumna among 6 killed in train vs. SUV crash
Published: Sep. 26, 2023 at 7:03 PM EDT
PLANT CITY, Fl. (WALB) - Hearts are heavy across the South as people in Georgia and Florida are mourning the deaths of an entire family killed in a crash with a train. The family had ties to Valdosta, Georgia, and Plant City, Florida.
Five of the seven individuals who were inside the SUV were pronounced dead at the crash scene in Plant City on Saturday, Sept. 23, according to CNN. Two others, the driver and front seat passenger, were taken to Lakeland Regional Hospital in "critical and serious condition." The driver later passed away overnight in the hospital.
Five of the six that passed away were family members — two parents and their three children. First responders in Plant City, Florida where the wreck happened, say they were left shaken by the crash, which left the Cadillac Escalade looking like , "a soft drink can that had been smashed."
A recent graduate of Valdosta State University, Aniella Hernandez, was one of the five pronounced dead at the scene.
VSU sent WALB a statement about her death, "Valdosta State University is deeply saddened by the tragic death of recent graduate Aniella Hernandez. She joined our Blazer Nation family in 2019 and went on to earn a Bachelor of Science in Health Science in 2022. She was a first-generation college student who often talked about continuing her studies after graduation and becoming a nurse practitioner. She was a caring and compassionate person who enjoyed serving others, and as a student at VSU, she often volunteered with the local Humane Society and hospital. Her memory will remain forever in our hearts, and our deepest sympathies go out to her loved ones as they process this devastating loss."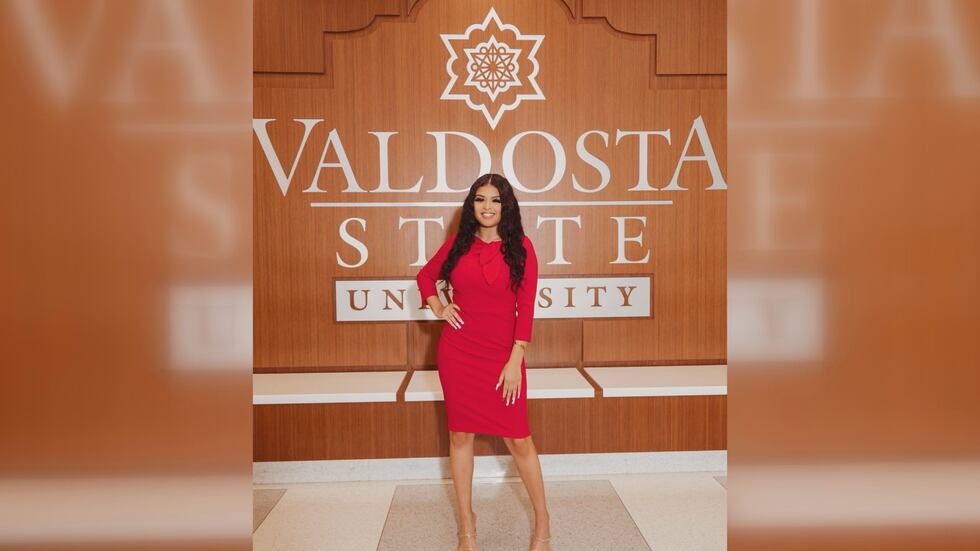 "Ani was a great friend and a great person. She was smart, she was beautiful, she had the biggest heart, and she was always there for you when you needed her. She was my biggest fan, my biggest supporter. I don't know, this all just feels so unreal. I feel like I'm in a dream," Jordan Thomas, a friend of the family, said.
The railroad crossing where the crash happened only has a stop sign and railroad crossing indicator. No level crossing arms. Hillsborough County Sheriff Chad Chronister says the train was going 55 mph when it struck the SUV. Family members have set up a GoFundMe to help with funeral expenses for the five.
"Then to hear that it was her whole family— that really took a lot out of me. Her family were great people. They took me in as their own. Her mom, her dad, and her siblings were the sweetest people on earth."
There were no injuries to the crew of the train. The railway company says they extend their deepest sympathies to everyone impacted by the tragic incident.
If you'd like to help the family pay for funeral expenses, you can donate to the GoFundMe here.
Copyright 2023 WALB. All rights reserved.