Tift County head football coach to resign at end of season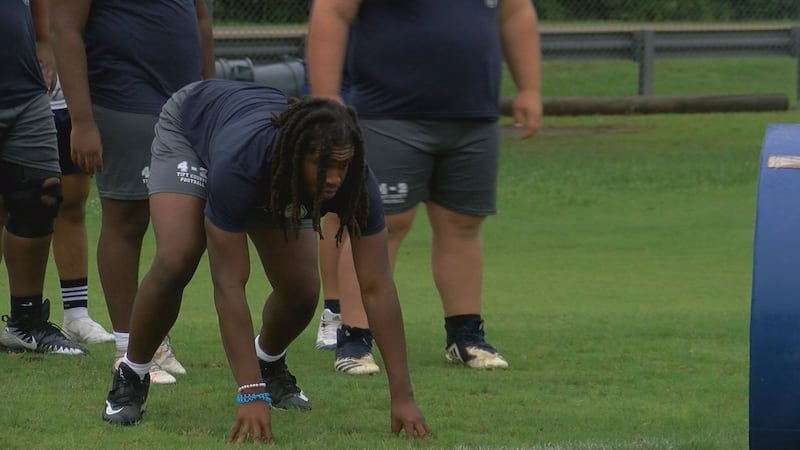 Published: Sep. 25, 2023 at 3:36 PM EDT
|
Updated: Sep. 25, 2023 at 4:18 PM EDT
TIFTON, Ga. (WALB) - Tift County will be looking for a new head football coach this offseason. Noel Dean released a statement Monday announcing his resignation following the 2023 season.
Dean said, "I am writing to announce that I will not be seeking to renew my contract as the Head Football Coach at Tift County High School at the conclusion of the academic year," he said. Dean said the decision was difficult, coming "with a heavy heart and a deep sense of gratitude for the experiences I've had during my tenure."
This comes after recent petitions to remove him surfaced from people close to the program. Dean has been with the Blue Devils for the past three seasons. After a 6-5 year in his first season with Tift County, has gone 2-11 in their last 13 games.
Here is the full statement from Dean: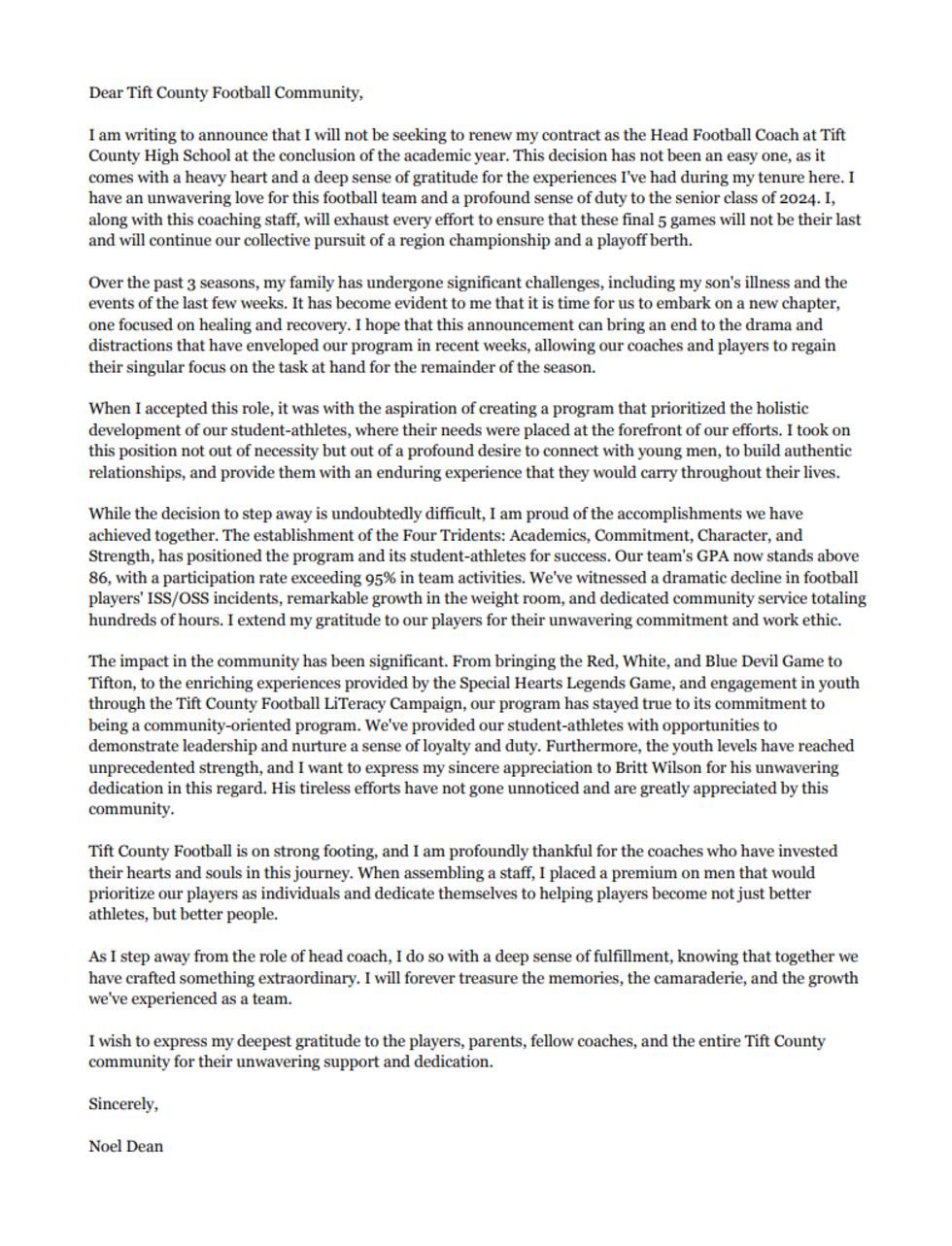 Dean will be on the sidelines when The Blue Devils will host Northside Warner Robins on Friday night at Brodie Field.
Copyright 2023 WALB. All rights reserved.