Blazers defense red hot in Conference opener
Published: Sep. 25, 2023 at 12:58 AM EDT
VALDOSTA, Ga. (WALB) - Valdosta State started conference action at Bazemore-Hyder stadium. The Blazers defense was red hot in their victory against North Greenville.
The visitors won the coins, electing to defer so the Blazers receive the ball first. Junior Quarterback Sammy Edwards hits Ted Hurts for the first down plus some. The Blazers' offense was rolling quick & early. Isaiah Flowers would take it inside the 5, setting VSU up for the touchdown. Travis Tisdale finished the job and VSU was up early, 7-0. They preach dog like mentality at Valdosta State, the defense showed it Saturday night. Two big back to back stops to give the ball right back to the Blazers' offense. Edwards finds Xavier Williams who makes a moves to get the 1st down and some. A few plays later Tisdale punches it in for his second touchdown of the night. The Blazers' offense just too much for number two ranked red zone defense in the league. Valdosta State comes out on top 28-3. Head Coach Tremaine Jackson had praise for his team after their performance.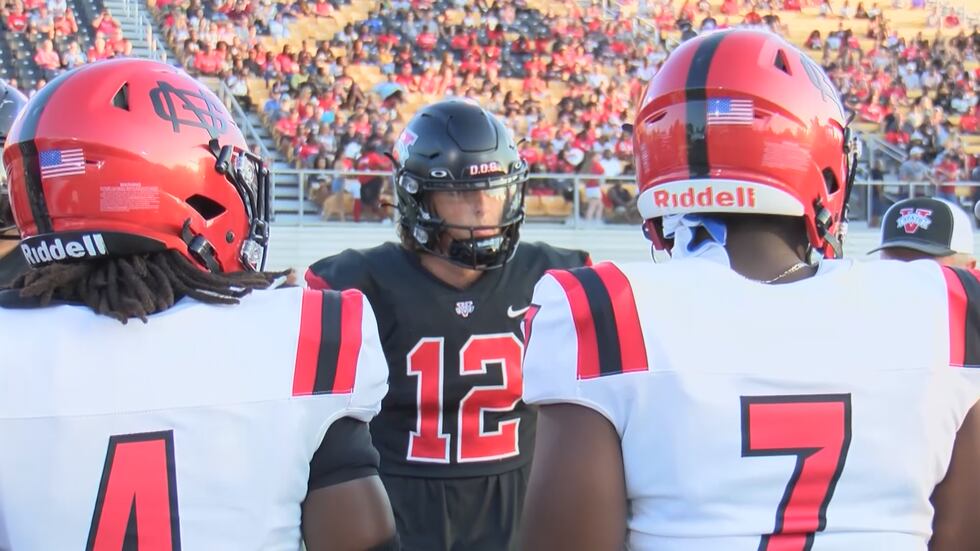 "They made big plays early on. They were a start fast team, we were able to exceed their start fast and we started fast today. I'm really proud of our coaches and players for doing that because we noticed that all week and we were able to achieve it" said Jackson.
The blazers kept North Greenville out of the endzone in their 28-3 win. They put up three big stops in the redzone while allowing only 112 yards rushing. . Nick Jackson led the defense with eight tackles.
"We play defense now at Valdosta State. I told people to keep the faith and hopefully they kept it because we did and now our guys are trained to play great defense" said Jackson. When it get close, close down in the endzone, of course we don't want it to be that close. When it does it we tighten up and I'm just really proud of this team for keeping them out of the endzone."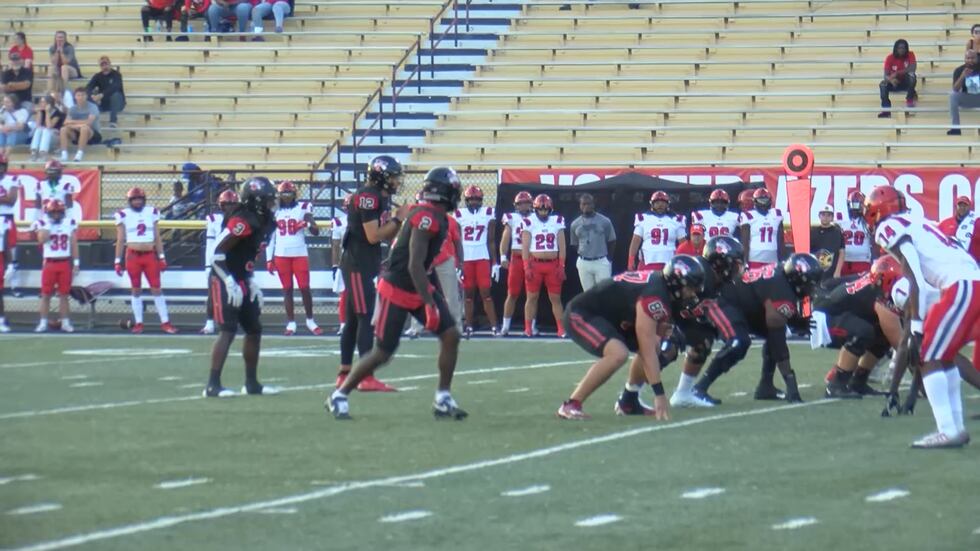 In Valdosta, the Blazers have found success when it comes to Conference openers. The Blazers were 29-11 all time in the Gulf Coast Conference openers, with the win they improve to 30-11. They are 4-0 on the season and 5-0 all time against the Crusaders.
They will hit the road next week to continue Conference action against Chowan. Kickoff is on September 30th at 1pm.
Copyright 2023 WALB. All rights reserved.