2 arrested in connection to stolen vehicle in Valdosta, facing several charges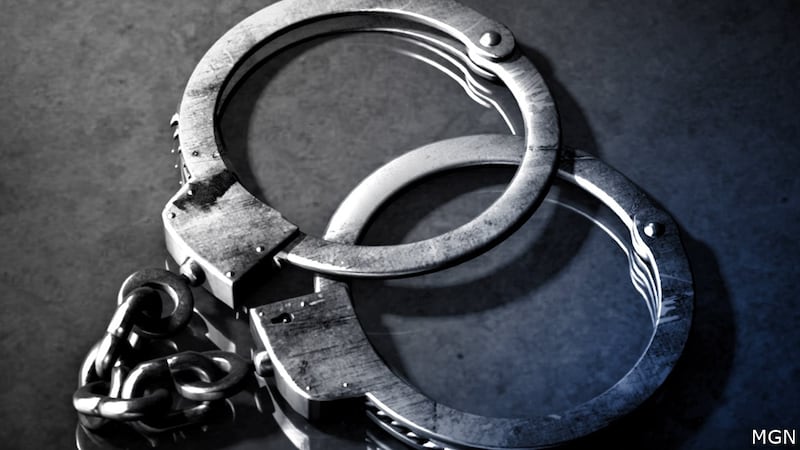 Published: Sep. 25, 2023 at 2:23 PM EDT
VALDOSTA, Ga. (WALB) - Two Valdosta men have been arrested for vehicle theft that occurred Monday, Sept. 18, according to the Valdosta Police Department (VPD).
On Sept. 18, VPD received a citizen's call that Karene Antuan Kier, 44, allegedly had taken a vehicle and had kept it without permission, and felony arrest warrants were obtained for Kier.
On Sept. 23, around 10:40 a.m. VPD received a call reporting the sight of the stolen vehicle at the Walmart, on Norman Drive.
According to the report, VPD attempted to conduct a traffic stop on the vehicle, but the driver, later identified as Kier, drove away from officers, both suspects in the vehicle jumped out and ran.
The passenger, later identified as Ondra Williams, 44, was apprehended shortly after. Williams provided officers with a false name, and had items that were stolen from Walmart.
Officers continued to search for Kier, who jumped into the pond at the Rainwater Conference Center. Officers spoke with Kier for almost 20 minutes, in an attempt to get him out of the pond, according to the report.
With the assistance of the Valdosta Fire Department, Georgia State Patrol, and a K9 Unit, Kier was removed from the water.
Both Kier and Williams were transported to Lowndes County Jail on the following charges:
Kier on the active warrant for theft by conversion-felony and obstruction of an officer, two counts-misdemeanor, fleeing and attempting to elude law enforcement-misdemeanor and reckless driving-misdemeanor.
Williams had two active unrelated arrest warrants, obstruction of an officer-misdemeanor, giving a false name and date of birth-misdemeanor and theft by shoplifting-misdemeanor.
The case is still under investigation and further charges are pending.
Copyright 2023 WALB. All rights reserved.