FULL STORY: Tift Co. Schools superintendent, Tift Co. High School principal placed on leave
Published: Sep. 21, 2023 at 12:18 AM EDT
|
Updated: Sep. 24, 2023 at 11:44 AM EDT
TIFTON, Ga. (WALB) - After an over four-hour-long school board meeting Wednesday night, two Tift County school leaders were placed on leave.
At the meeting, the school board placed Tift County Schools Superintendent Adam Hathaway on an indefinite administrative leave. Tift County High School Principal Dr. Chad Stone was also placed on administrative leave for five days.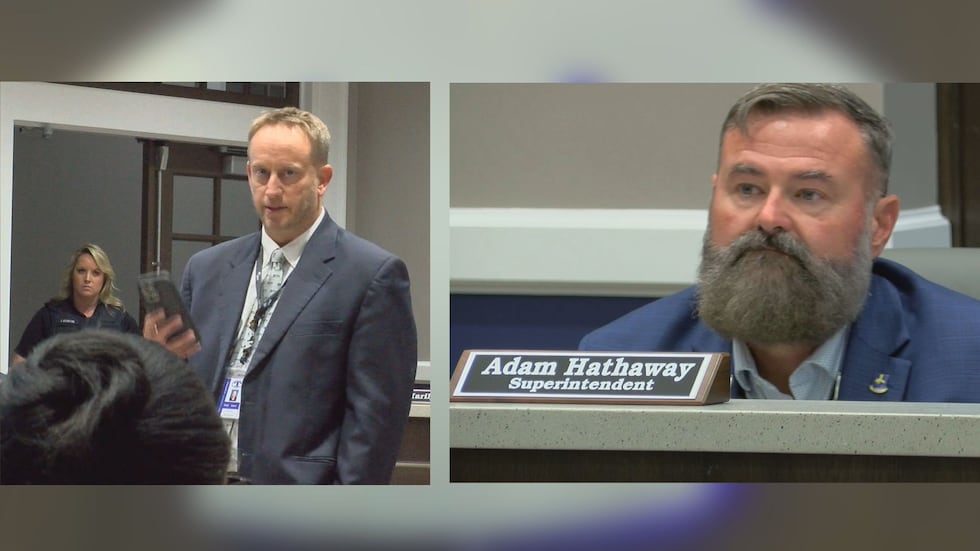 Outraged parents didn't hold back when presenting their concerns at Wednesday night's School Board meeting. They waited four hours for the board's decision — saying they were willing to go on strike if the board didn't take action.
"They're in this room because you called this meeting, and they know why you called this meeting. If you give them more than 24 hours, if you give this county more than 24 hours, you're going to have to move this venue somewhere else to host," One concerned resident said.
After two executive sessions Wednesday night, the board announced the disciplinary actions against Hathaway and Stone but provided no explanation as to how they reached that decision or why.
"This is not a position any of us considerably wanted to be in," Jonathon Jones, a Tift County board chairperson, said.
Parents showed their support for Stone and asked the board to do the same. Stone announced plans to retire in 2024. On his personal YouTube page, stone said that the decision to retire came after school leaders questioned him about social media posts he made. In that video, he said he was showcasing students and stakeholders on his page to show school support — not to benefit from them.
Back in February, Stone was named the Georgia Association of Secondary Principals, principal of the year, and is currently in the running to win national principal of the year. After the board announced their decision to place Stone on leave during the meeting, Stone issued an apology. He also said he would be paying an undisclosed amount of restitution to the school system but no reason for that restitution was given by Stone or the board.
"I have to admit that I've made some ethical lapse, and I'm committed to repaying the restitution to the system for those lapses. My behavior this week has been insubordinate, and I showed a lack of professionalism that I tell our kids not to do every day. I have put our board, as a whole, in a bad light," Stone said. "My actions have disrupted the system, the lives of our board members and this wonderful community. And I take full responsibility for that. I regret what these series of actions has caused to our students, who I love the most. It is time for me to lead and make our community better than yesterday. Thank you and please forgive me."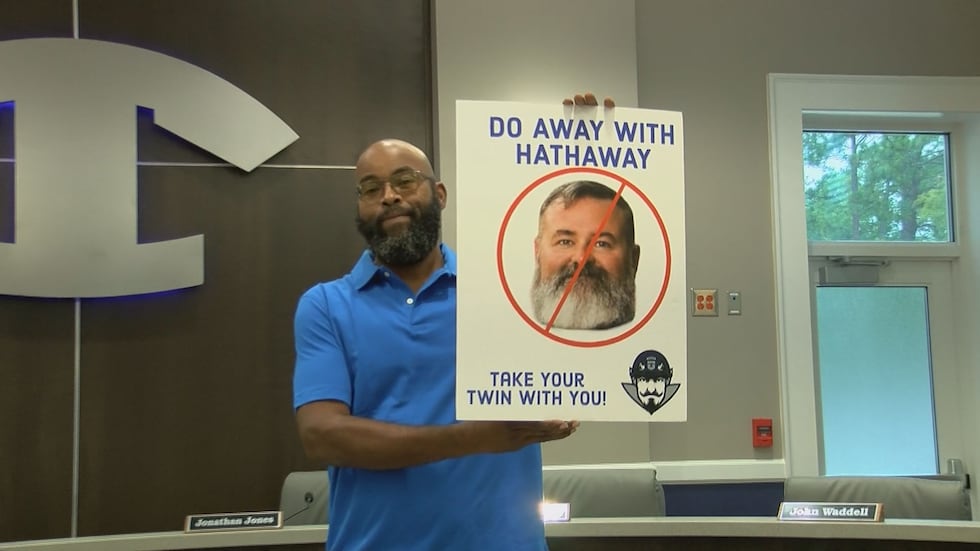 Parents also created an online petition with over 900 signatures calling for Tift County Head Football Coach Noel Dean to be replaced after a series of losses.
"I imagine that Coach Dean realizes in this profession, that if you don't perform, you're fired. So, he's not performing." another concerned parent said.
No decision was made by the board on Wednesday regarding Dean.
WALB News 10′s Lenah Allen reached out to the school board for a statement as to why they placed the two on administrative leave and why Stone will have to give money back to the school system. They said right now, they are not ready to make a statement.
Mickey Weldon, who was the assistant superintendent of human resources for Tift County Schools, is now serving as the interim superintendent.
Copyright 2023 WALB. All rights reserved.