Victim of vicious wolf-hybrid attack relieved dog is in custody
Published: Aug. 21, 2023 at 6:22 AM EDT
CLEVELAND (WOIO/Gray News) - An Ohio woman attacked by a wolf-hybrid late last month says she feels "a sense of peace" now that the dog is in custody.
Leann Amos-Reed was attacked by a loose dog while she was out walking July 31 in Cleveland's Mt. Pleasant neighborhood. She says a good Samaritan called 911 and helped get the dog away from her body.
An ambulance rushed her to the hospital with serious injuries to both her leg and hands, and she was hospitalized for four days, WOIO reports.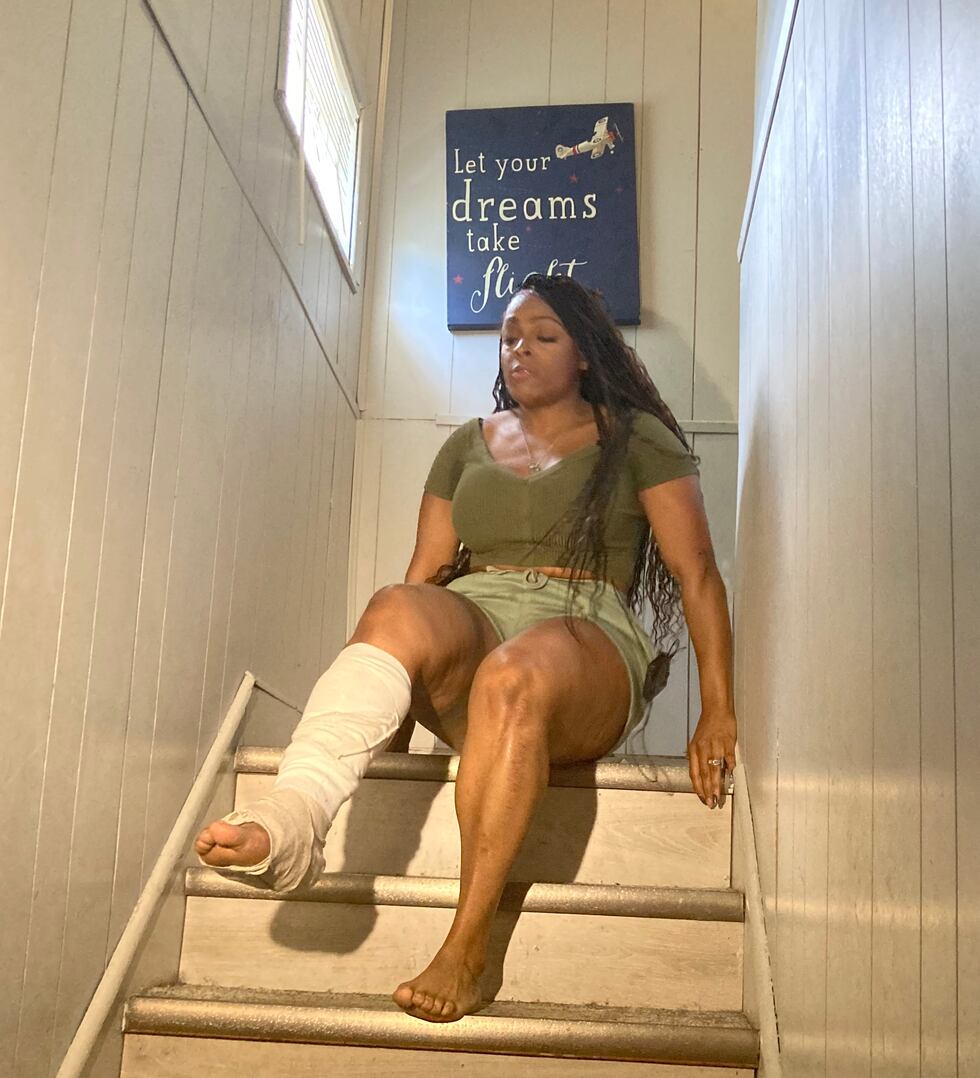 Weeks after the incident, a spokeswoman for the City of Cleveland confirmed Thursday the Division of Animal Control Services seized the vicious "wolf-hybrid" dog.
Amos-Reed says it shouldn't have taken this long.
"I feel a sense of peace, not complete peace internally because it still took 17 days for it to get picked up. Another incident could've happened in between July 31st to August the 16th when it got picked up," she said.
City of Cleveland Animal Control officers investigated the attack. Two dogs, an Akita and a wolf-hybrid, lived at the owner's house, and public records reveal there was "confusion" about which dog attacked Amos-Reed.
The wolf-hybrid was identified as a "Level 2 Threat."
Department policy is to pick up dangerous dogs, but that didn't happen until WOIO started asking questions earlier this week about the weekslong investigation.
"They went out to the house three times, and I was still told, 'It's still there. It's doing a 10-day quarantine to make sure it doesn't have rabies.' So, my response was let me remind them of how bad this is," Amos-Reed said.
Amos-Reed and neighbors said they are relieved the wolf-hybrid is in custody. The attack happened near an elementary school, and school starts on Monday. Neighbors say the dog owner put a stack of bricks and rocks in front of a gate to stop the dog from getting out.
With the animal in custody, Amos-Reed says she can now focus on her recovery, which she says doctors believe could take one to two years.
The wolf-hybrid is being kept at the city's kennel and doesn't have rabies.
The dog's owner, De'Cardo March, is due in court Wednesday for arraignment on criminal charges related to the dog attack. If convicted, he faces up to a $1,000 fine and up to six months in prison.
Copyright 2023 WOIO via Gray Media Group, Inc. All rights reserved.