Monroe High School students welcomed back in high spirits
Published: Aug. 1, 2023 at 3:02 PM EDT
ALBANY, Ga. (WALB) - The energy was high Tuesday, as Dougherty County students and staff kicked off another school year. Monroe High School students in particular were welcomed with extra school spirit and support.
"Remember you are capable, you are important, you are born to do great things," is what faculty and staff recited to students over the morning announcements Tuesday morning. Students were also greeted with a round of applause as they stepped off the bus into their futures.
"Go tornadoes! It just feels exciting. Like I'm real pumped now. I'm really up and ready to start school," said Khalia McClendon, Monroe High School student and Miss Monroe.
That's a feeling faculty and staff had long before they opened the school doors on Tuesday.
"We look forward to another successful year as far as graduation rates, but it's not just about graduating students. It's preparing them for their futures."
This year, achieving that goal means refocusing on academic rigor which the school system is planning to improve. School officials say by introducing more work-based learning opportunities and partnering with organizations like Ed Farm, students' academic achievement can increase.
"We want our students to be successful in life and so we're doing some things that push them to get better at what they do. We're increasing the rigor in the building, so we're expecting our students to rise to those high expectations that we have for them," said Dr. Frederick Polite, Monroe High School principal.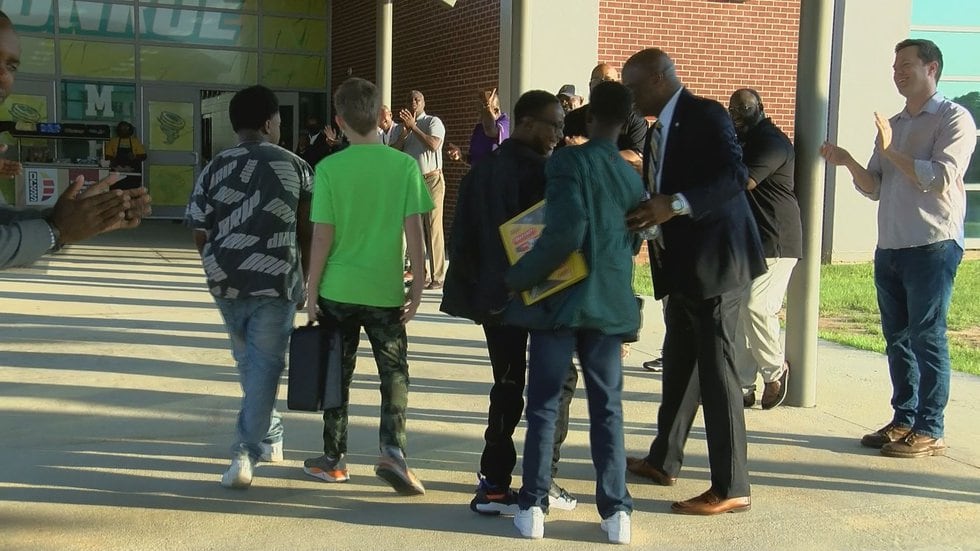 Dyer says all of this is being done with safety being a big priority. This school year a new security system will provide teachers will a panic button to improve first responders call times in an emergency.
"Our number one priority is safety. That's first and foremost. If the children are not safe, it doesn't matter what you're teaching them in school if they're not safe," he said.
Faculty and staff plan to stick to this year's theme "Another Level" as they do their best to shape the next generation of leaders.
Copyright 2023 WALB. All rights reserved.