Dougherty Comprehensive hosts media day for upcoming football season
Published: Jul. 26, 2023 at 12:55 PM EDT
ALBANY, Ga. (WALB) - Some teams spend the weeks leading up to the season fighting the narrative of outsiders. The Trojans enter 2023 with doubt from the outside. Some of the rumblings consist of phrases like, "They lost too many key players", "They don't have enough firepower." Still the conversation doesn't phase this squad or the belief of the young men in that locker room. The leaders say the younger guys are ready to go.
"Over the last four years that I've been here that's always been the goal, to get to game 15 so that's already been engrained inside of their minds. So each season that we come into we're looking to get to that state championship so those guys have been working, prepared and their leadership is showing this is a great opportunity we'll be able to get to that game 15," said head coach Johnny Gilbert.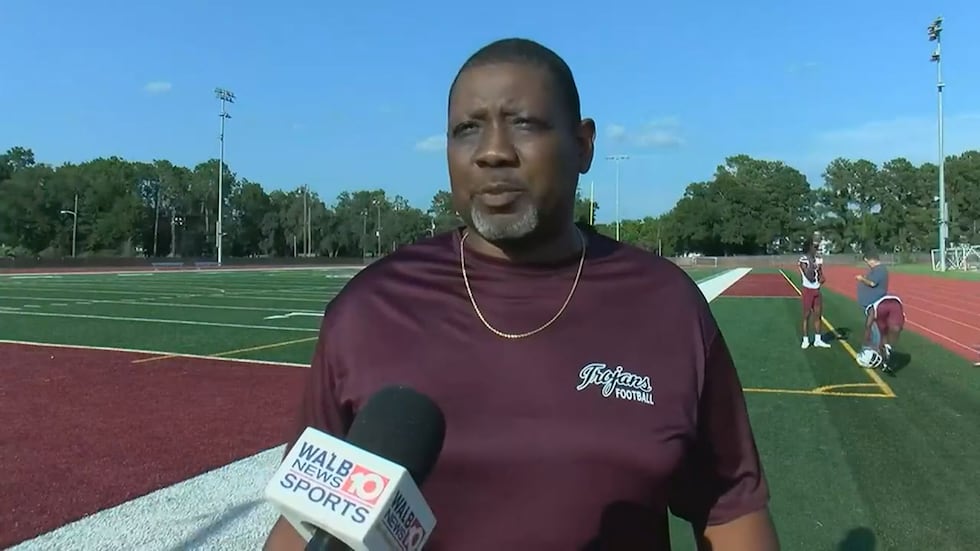 Senior quarterback added to that sentiment saying, "Those guys their willing to work the guys that were young last year got a lot of reps so they know the speed of the game it's nothing new to them. The coaches do a great job of giving them the playbook so they understand the plays but I'm just here to be the on field leader with them."
The Trojans have finished the last two seasons with tough hard fought losses. This year's standouts on defense have set big personal goals all with one purpose, to bring a state championship to the 229.
Defensive End and Mississippi commit Maurice Davis said, "I'm really trying to lock in this senior season have like 20 plus sacks and some tackles for losses make sure I get no injuries and stuff this year."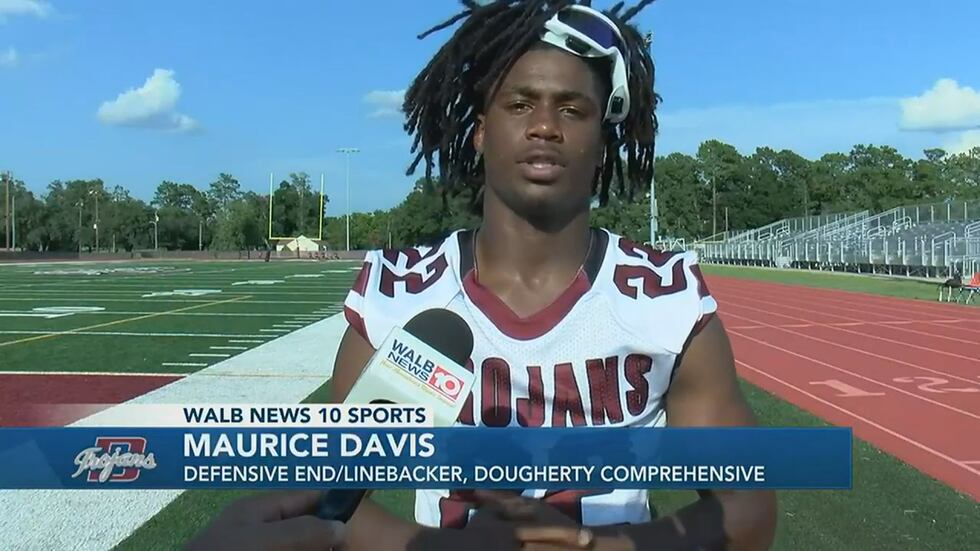 Fellow Senior Chauncie Brown has also made it clear the bar is set high, "my goals are to have at least 130 to 140 tackles this year and 20 tackles for losses," said Brown
On the outside, Junior Braylen Still may have played second fiddle to standout wideout Larry Lane last year but, this year he knows it's his time to step in the spotlight. However, his main focus is helping the seniors finish their career as champions.
"Right now to the team I'm trying to contribute to a championship. So far we haven't seen a championship in a minute, and I want to be able to have a connection to all us to try and get a championship before they leave because you know this the last little ride for the seniors, I'm an upcoming Junior so I'm going to have one more year without Kam and Maurice and the star players so I want to help them get a championship before the year over," said Still.
One of those seniors will lead the charge for the Trojans, so what exactly would it mean to the FSU commit to win a ring before heading to Tallahassee?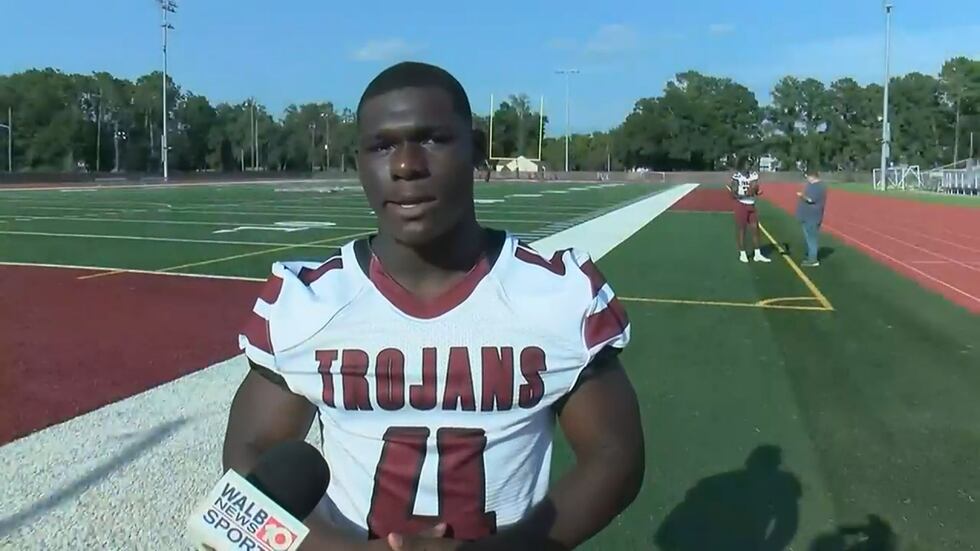 Davis said, "Being able to have a ring and then going in with a class at Florida State now a great great program so being able to fight for a National title there too is something I want to do with a state championship at the high school level under my belt."
Copyright 2023 WALB. All rights reserved.