Mitchell County hosts Cook in summer joint practice
Published: Jun. 26, 2023 at 8:07 PM EDT
CAMILLA, Ga. (WALB) - Championships are won in December but they are built in the summer. High school football is just one week away from the dead period for most South Georgia schools. Today Mitchell County hosted the Cook Hornets in a joint summer practice and both coaches had one message to stress to their players this afternoon.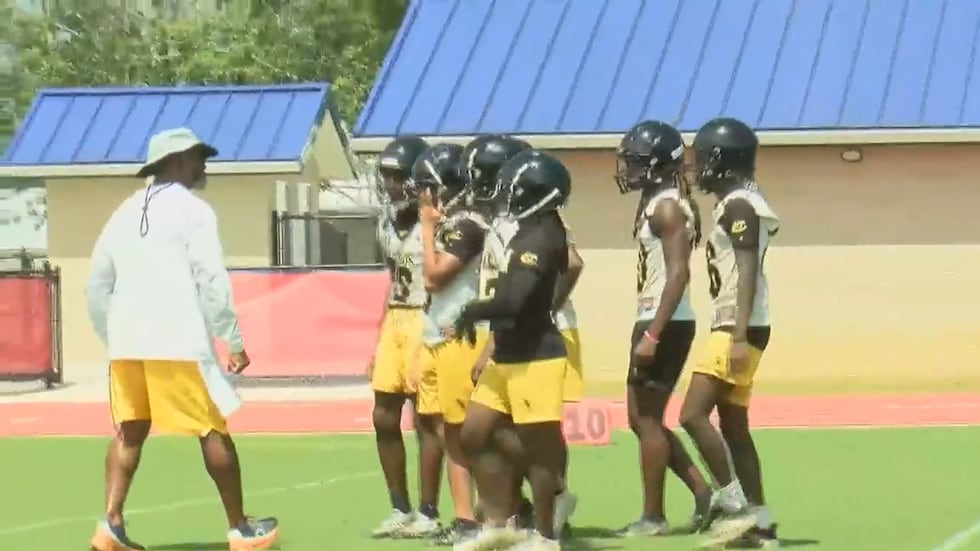 "We talked to them not being out there to give it the old college try. I know you've got to take it one game at a time but I'll tell them just from the get-go we want to be there in December. I don't mean to be rash or overconfident, but that's what we really all want and I'm not afraid to say it or tell our kids that," said Cook coach Byron Slack.
For Mitchell County head coach Dondrial Pinkins it was about getting some work in with another team saying, "Always great to to see opposite color jerseys, different teams. I think our guys get a little confident with guys they walk the halls with, guys that they're around everyday. It's always good to bring another team and see what kind of confidence level your guys are playing with. Sometimes you're going against scout guys and you don't really get the look you're going to feel on Friday night. This allows us to get a real-life simulation of what's going to happen when we're under the lights on Friday night."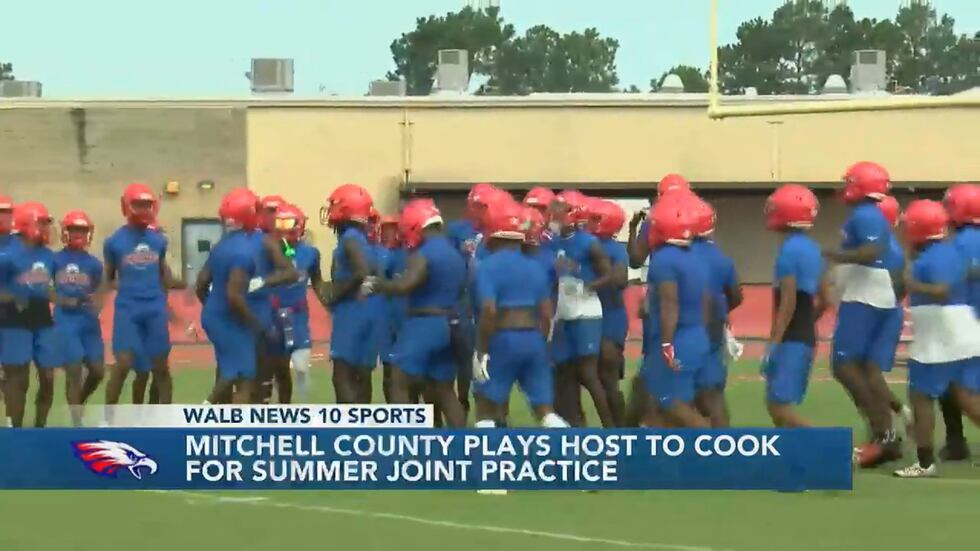 These two teams won't see each other on Friday night but both were out here today with the mindset of building on last season. For Mitchell lining up against a tough physical playoff team from a year ago is exactly what they needed this summer. The Eagles finished 2022 with a record of 4-6 and a number of close losses, something coach Pinkins hopes to remedy this fall saying,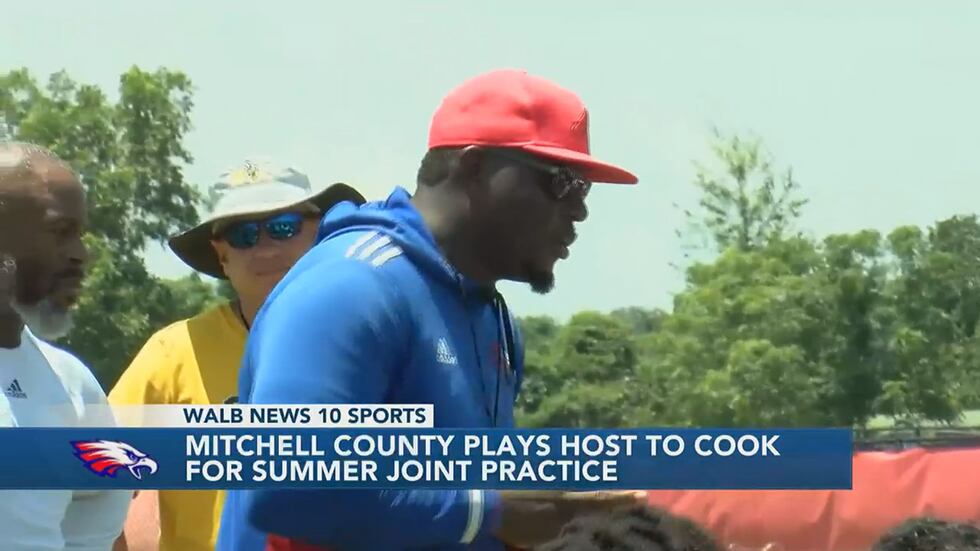 "Our mindset this year everything is 4th and goal, everything is 4th and inches, that comes back to the little things."
Since day one the motto for coach Slack and the Hornets has been physicality and defense.. Although the pads weren't on out here today the aggressive style of play present. All in good competition and fun but pivotal for taking the next step this season.
"We want to focus on, not that they aren't but being all in. I've been preaching that to my kids, the community and everybody involved. I think and I'm almost sure that the community of Adel is, and I think you're going to see it more and a different group of Cook County Hornets next year," said Slack.
The two teams will finish up workouts this week before the July 1 dead period begins and then the finishing touches this summer in the back half of the month, all in preparation for the first scrimmage which takes place on August 4.
Copyright 2023 WALB. All rights reserved.