Athens woman finds her father 27 years later using genetic testing service
When Amiyah Johnson was six years old, she learned the man she called dad was not her biological father.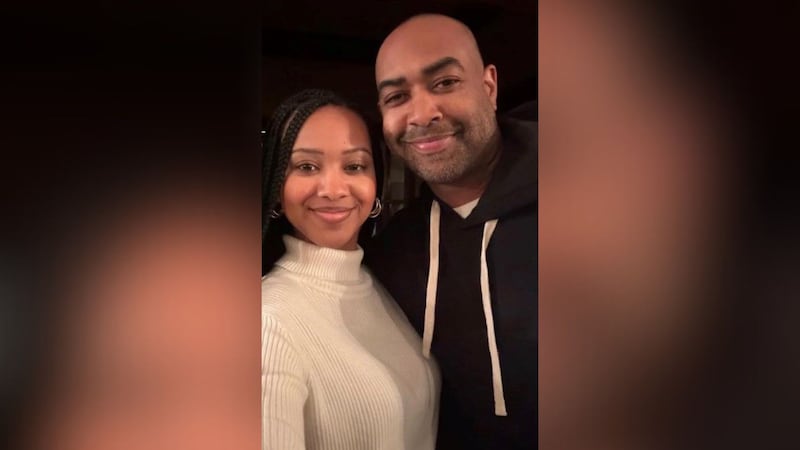 Published: Jun. 16, 2023 at 5:31 PM EDT
ATHENS, Ga. (Atlanta News First) - An Athens woman, who once dreaded Father's Day, found her father after years of being in the dark.
When Amiyah Johnson was six years old, she learned the man she called dad was not her biological father.
"It brings a lot of emotions," Johnson said. "It's a tough situation to exist and not know an entire half of you."
The hard reality sparked a curiosity that's spanned more than two decades. The 27-year-old intensified her search about seven years ago, scouring social media, but she knew very little about her father.
"I had a first name. I did not have a last name," she said.
Johnson eventually turned to 23andMe, a genetic testing service, and provided a saliva sample with the hopes of finding possible relatives. While her results were limited, she found a distant cousin and sent her a message However, it would be years before she got a response.
"I tried to stay positive but with such a delicate situation, every possibility was running through my head," Johnson said.
In November, Johnson finally got the call she had been waiting for years. It was her biological father, Kenneth King. He was in Chicago and, as luck would have, Johnson already had plans to be there for Thanksgiving.
"It was a little overwhelming and kind of surreal," Johnson recalled. "It felt like an out-of-body experience. Everyone was really welcoming and kind and sweet to me."
On Friday, when Atlanta News First spoke to King on Friday via video chat, he praised his daughter for never giving up on finding him. He said if she had, he would have never known he had a daughter born 27 years ago.
"It takes a lot of tenacity to stay the course," King said. "It shows she's a part of our family because that's how we would act. Amiyah has changed my life forever, for the good."
"I love my dad," Johnson replied. "I'm proud of the man he is and I'm thankful we get to have a life together from this point on."
Johnson learned her father has three other children. He plans to fly her out to Chicago in August for their family reunion.
Copyright 2023 WANF. All rights reserved.