US Marshals capture escaped inmate after he stops at McDonald's
Published: May. 31, 2023 at 1:56 PM EDT
SUMMIT COUNTY, Ohio (WOIO/Gray News) - An inmate in Ohio who escaped on the way to a doctor's appointment was captured by the U.S. Marshals after he was spotted at a McDonald's.
According to officials, authorities were searching for 39-year-old Jason Lyle Conrad after he escaped on Tuesday.
Summit County Sheriff's deputies said Conrad was handcuffed and in a medical boot for a previous injury. While the deputy was removing Conrad from the transport vehicle, deputies said he was able to escape and run away after removing the boot.
The Northern Ohio Violent Fugitive Task Force received information early Wednesday that Conrad was seen riding a bicycle in the area, according to officials.
U.S. Marshal Pete Elliot said authorities arrested Conrad later that day after he was recognized by a McDonald's employee while ordering at the drive-thru.
Officers from the task force, Akron police and the Ohio State Highway Patrol aviation unit responded to the area, and Conrad was taken into custody after a brief foot pursuit, according to the U.S. Marshals.
"Safety in the communities we serve is one of the most important parts of our jobs," Elliot said. "Knowing this fugitive is off the streets makes the city of Akron a safer place and the U.S. Marshals Service will not give up searching until fugitives like this are behind bars."
Conrad is in jail on charges of fleeing, possession of drugs, trafficking in drugs and a parole violation.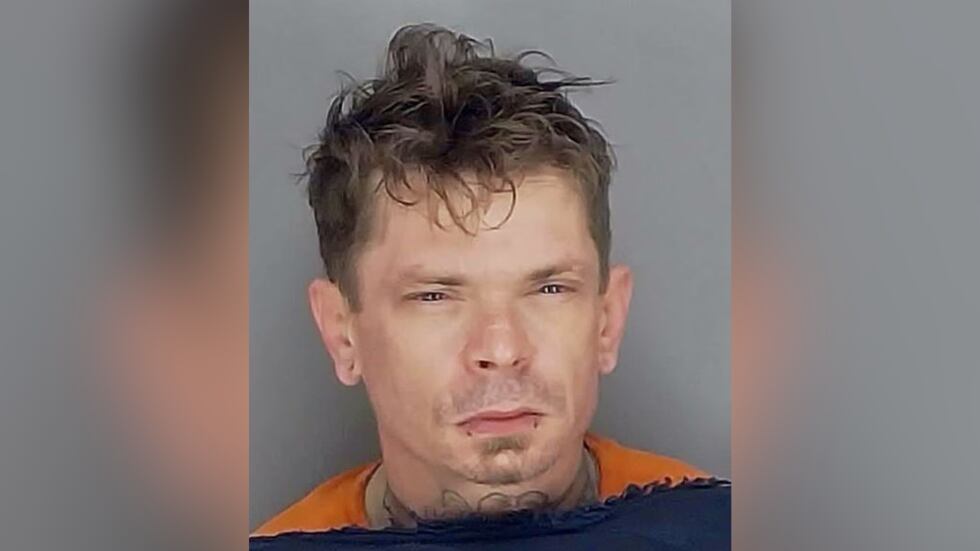 Copyright 2023 WOIO via Gray Media Group, Inc. All rights reserved.