Tuition, fees at Georgia public universities to hold steady in fall 2023 despite budget worries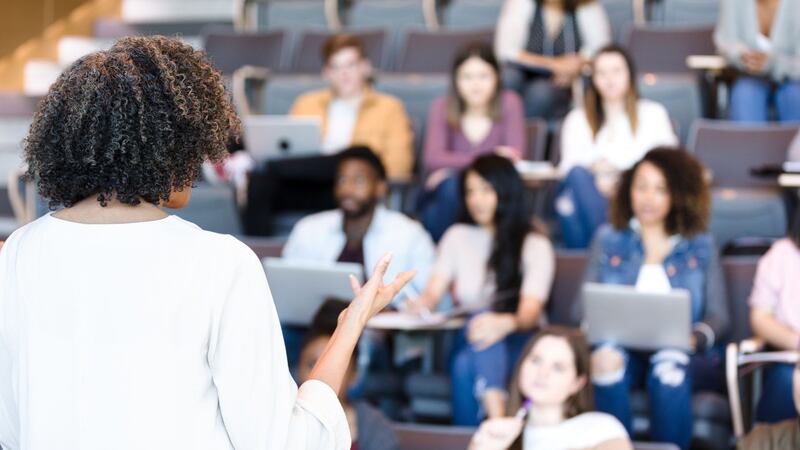 Published: May. 16, 2023 at 12:59 PM EDT
ATLANTA, Ga (AP) - The cost of attending Georgia's public universities and colleges will remain mostly flat in the 2023-2024 academic year, despite concerns that declining enrollment and a legislative funding cut are stressing school budgets.
Regents voted Tuesday to increase tuition or fees at only four of the system's 26 schools — Middle Georgia State University, Georgia College and State University, the University of West Georgia and Abraham Baldwin Agricultural College.
Regent Neal Pruitt Jr. of Atlanta said the system is "trying to balance affordability with quality of instruction" and is relying on lawmakers to restore $66 million that was cut from the teaching budget as a part of a hospital licensing dispute.
The average Georgia school this year is charging in-state undergraduates $6,266 in tuition and mandatory fees, which will rise to $6,290 next year. Costs will range from $3,306 at Swainsboro-based East Georgia State College to $11,764 at Georgia Tech.
Regents also made changes to how they allocate $3.2 billion in state funds among the schools, but those changes weren't immediately clear. Officials not immediately provide a copy of the funding breakdown on which regents voted.
The University System of Georgia has a total yearly budget of $9 billion, including state money, tuition and fees and other revenue.
Pruitt called the overall tuition and budget package a "temporary fix for the year," saying schools should have the flexibility to work with the system office to make the numbers work.
Last year, student costs fell 7.6% systemwide, as regents eliminated a fee charged on top of tuition.
Regents have generally held tuition flat for four straight years, including six years out of the past eight. Georgia's typical tuition and fees are lower than all but three states in the 16-state region covered by the Southern Regional Education Board.
Macon-based Middle Georgia State University will boost tuition and fees to $5,332 next year from $4,762 this year as part of a three-year plan by the school to boost tuition. Georgia College and State University, the University of West Georgia and Abraham Baldwin Agricultural College are raising mandatory fees by small amounts.
Costs to rent dormitory rooms or buy meal plans will rise systemwide by 4% on average.
Although many Georgia students receive other types of financial aid, more than 40% now borrow to pay for college with some student borrowing more than $6,000 on average.
Students who receive Georgia's lottery-funded HOPE scholarships will get a boost next fall after lawmakers ordered the Georgia Student Finance Commission to cover full tuition for recipients who graduate high school with a B average and maintain that average in college. That was the original aim of the program, but the state has only been paying 100% for Zell Miller Scholars who earn higher grades and meet a minimum standardized test score. Others received 90% this year.
HOPE Scholarships do not cover fees.
Regents had delayed setting tuition in April, saying they needed more time to assess cuts.
State senators, who insisted on the $66 million cut, said universities should cover the shortfall with some of their roughly $500 million in cash on hand.
University System Chancellor Sonny Perdue said 82% of the cash on hand is held at only six institutions and much is already earmarked.
The cut was related to a push by Lt. Governor Burt Jones to allow hospitals to be built in rural counties, including his home of Butts County, without state permits. That push was opposed by Marietta-based Wellstar Health System, which owns a hospital in Butts County that would face competition.
Wellstar is also taking over Augusta University's hospitals, and Jones attacked that deal and the university system in an attempt to pressure Wellstar.
Copyright 2023 The Associated Press. All rights reserved.