Georgia Public Service Commission approves 12% increase in Georgia Power bills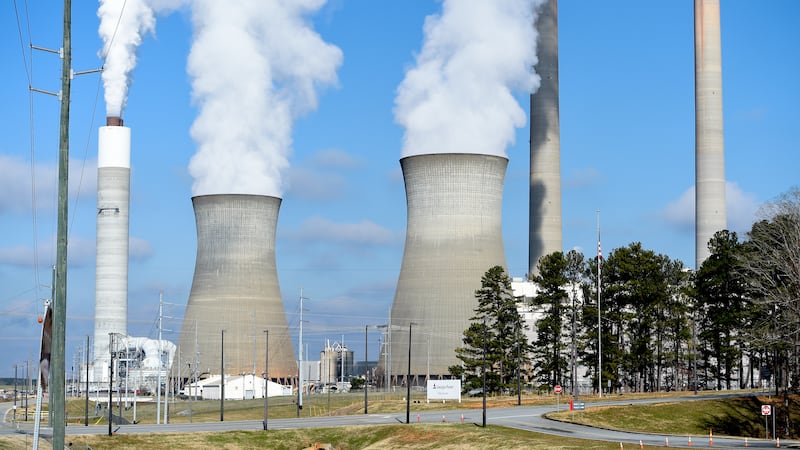 Published: May. 16, 2023 at 12:31 PM EDT
|
Updated: May. 16, 2023 at 10:38 PM EDT
ATLANTA (AP) — Electricity bills for Georgia Power Co. customers will be going up 12% beginning in June after Georgia's elected utility regulators Tuesday approved the boost to make up for the higher cost of fuel.
The five Republican commissioners voted unanimously to let Georgia Power collect an additional $6.6 billion from its 2.7 million customers over the next three years.
That will boost a typical residential bill to $147.50 a month, up $15.90 from the current $131.60.
Commissioners adopted an agreement that regulatory staff members and the unit of Atlanta-based Southern Co. reached last month. It's one of at least three increases Georgia Power customers are likely to see this year after a rate increase in January and before customers begin paying more for the Vogtle nuclear power plant when its third reactor reaches full operation.
Typically, a utility is allowed to charge customers for the cost of fuel, but is not allowed to make a profit on those charges, unlike the profits Georgia Power is guaranteed for investing in power plants and transmission lines. The commission typically decides how much Georgia Power can collect for fuel once every two years. In the meantime, if prices change, the company may collect too much or too little.
During the two-year period now ending, the company collected far too little money. Natural gas prices skyrocketed because of an improving economy and the Ukraine war, and coal prices rose even more steeply in part because of supply and labor shortages.
"Just as Georgians have experienced higher prices at the gas pump in 2022, Georgia Power has experienced this with the fuels we use to generate power," Georgia Power spokesperson John Kraft explained.
"It's reality; we've got to face the issue," said Commissioner Lauren "Bubba" McDonald. "We owe the bill and we've got to pay it."
Georgia Power says it will end the period roughly $4.5 billion in the hole for fuel already burned, even though commissioners approved a 15% boost in fuel costs that began in January 2022. Most of the proposed rate increase will make up for that deficit, repaying the company over three years instead of the normal two because the debt is so large.
The utility says it forecasts it also needs another $2.2 billion to make up for higher fuel prices going forward.
Opponents had called for commissioners to stretch out the recovery of the $4.5 billion in fuel debt over five years, but the company and staff rejected that, saying customers would have to pay interest on the debt and that delaying repayment is risky. Commissioners on Tuesday also rejected a proposal from their own advisers to stretch out recovery over four years.
Environmentalists argued that commissioners should force Georgia Power to bear some rising fuel costs because it has shifted its generation portfolio to depend on natural gas, which has a widely swinging price. The company replied that the commission already approved its gas-heavy generation portfolio as the most economical and reliable option.
Bill increases are stacking up for Georgia Power customers. Rates went up 2.5% last month in January after commissioners approved a three-year rate plan in December. Increases of 4.5% will follow in 2024 and 2025. Customers will also have to pay the costs of the third and fourth nuclear units at Plant Vogtle near Augusta. Unit 3 is projected to begin operation in May or June, leading to a roughly $4 a month increase for residential customers. A larger rate increase is likely to follow when Unit 4 begins operations, now projected before March 2024.
The fuel cost did end up being lower than originally projected. Declining natural gas price forecasts led Georgia Power to cut its request by $1.1 billion. That cut about $7 a month off the projected cost to residential customers.
Commissioners agreed Tuesday to let Georgia Power make bigger adjustments to cover cost swings between fuel-cost rate cases. The agreement lets Georgia Power raise or lower fuel charges by as much as 40% in the interim, instead of the current 15%. Because of unrecovered debt, that ability would likely only be used to further raise customer bills in the next two years.
Commissioners also voted to raise fuel cost discounts for low-income senior citizens from $6 a month now to $9.50 a month, up from the $8 to which the company had agreed.
Georgia Power does work with different organizations to help customers pay utility bills, such as Project SHARE with the Salvation Army, which benefits over 15,000 Georgians.
"The Salvation Army project SHARE funds will go towards a variety of needs, whether it's utility bills, rent, and other things like that," Kraft said.
Copyright 2023 The Associated Press. All rights reserved.