Dax Willis is headed to "229 University"
Published: May. 16, 2023 at 1:10 AM EDT
BAINBRIDGE, Ga. (WALB) - A few months go we coined Thomas University as "229 U". The program has done a great job of recruiting talent in their own back yard of South Georgia. They were back at it again Monday but this time on the soccer field. Bainbridge Bearcats goalie Max Willis inked his letter of intent to play for the Nighthawks. Willis was joined by family, coaches, and teammates to celebrate the moment. Coming off a 7-9 season, the Bearcats did a complete 180 going 15-3-2 in 2023. A big reason for the success is the senior goalie. Willis gets to stay close to the people who supported him on every step of his journey.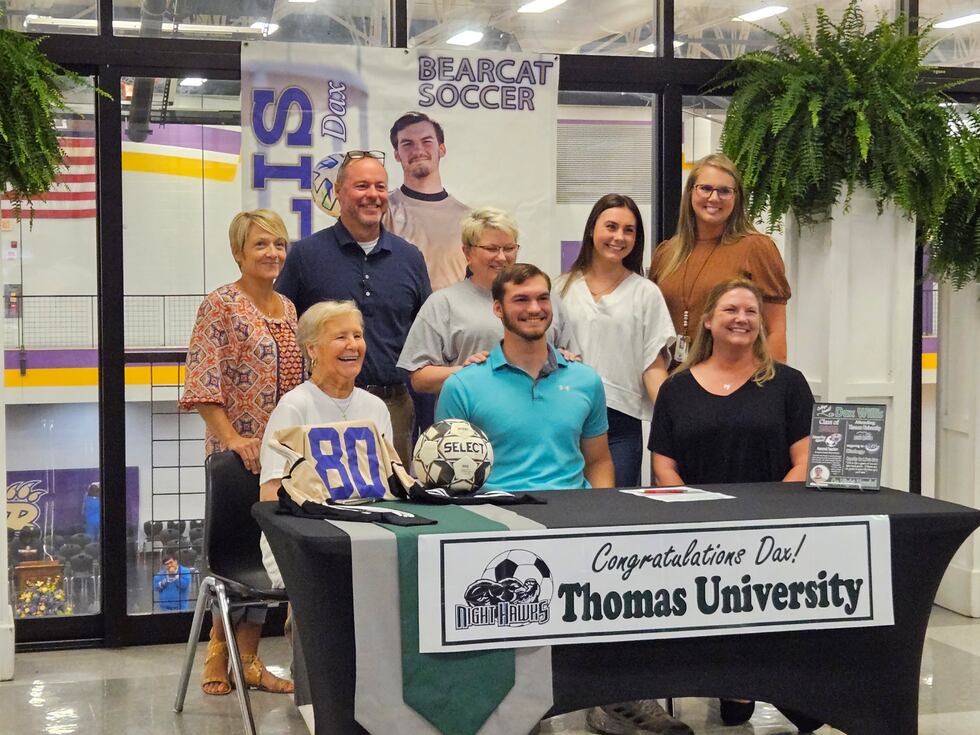 "They showed real interest in me and I felt like it was a second home. It is pretty close to home too, so easy to get there and back. I can come visit the family and everything on the weekends. It was just a really good choice for me. They played the biggest role, always supported me and everything I wanted to do. They never really forced me to do anything. They always made it my own decision," said Willis.
Willis will have the opportunity to play with a familiar face. Former teammate at Bainbridge Mason Ard is just finishing up his freshman season at Thomas University and the two will team up once again this time in the green and white.
Willis said, "it really means a lot especially to be able to play with one of my former teammates too and then just carrying on being able to play in college is a big thing for me to continue what I love doing."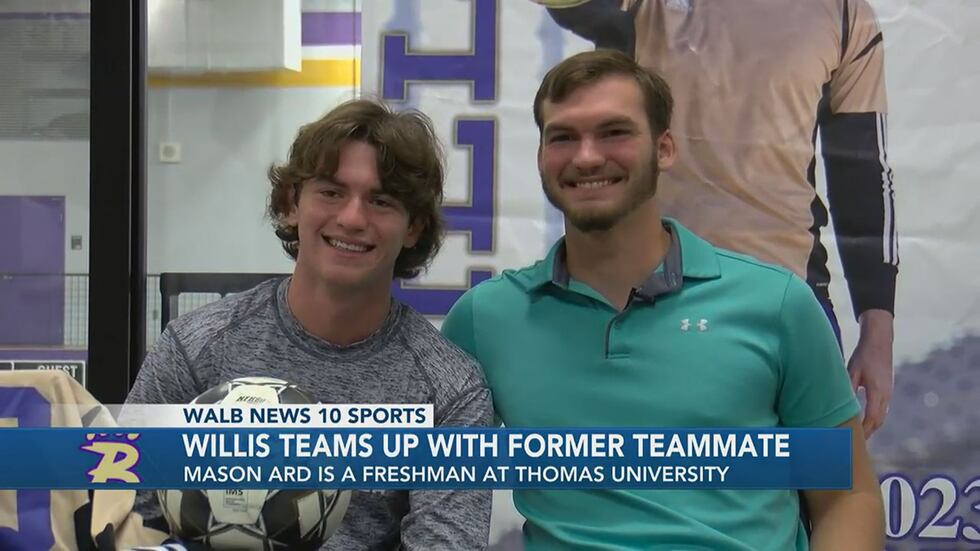 So what are the Nighthawks getting in Willis? Other than an excellent student, the numbers say he allowed less than one goal per game his senior year while saving over two and a half, but perhaps his explanation makes the most sense.
"I'm thinking they got the best goalie in the 229 right here."
Copyright 2023 WALB. All rights reserved.