Michael Barrett returns home to give back to Valdosta youth
Published: May. 15, 2023 at 3:10 PM EDT
VALDOSTA, Ga. (WALB) - It's always special when a collegiate or professional athlete returns home to give back to their community. Michigan linebacker Michael Barrett did his part this weekend running his first football camp.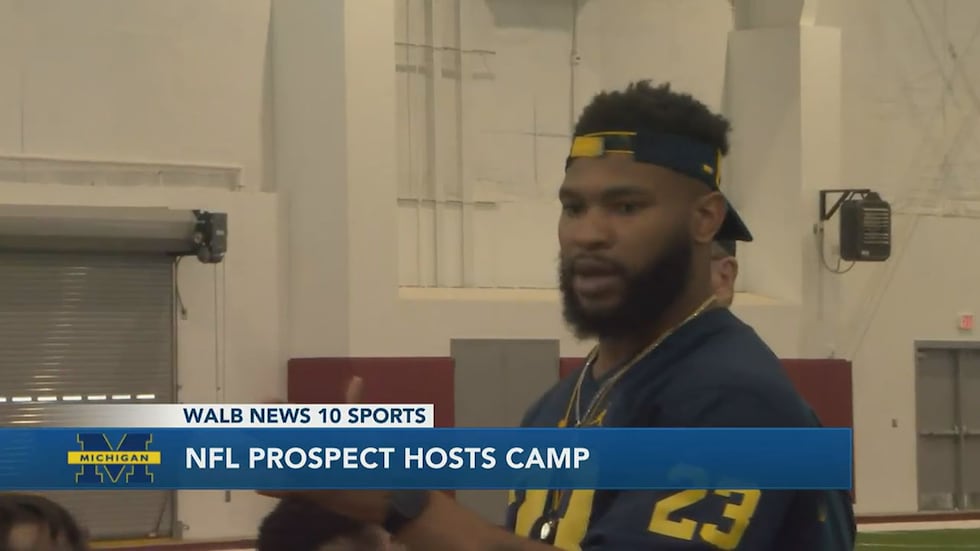 One participants mother said, "I think it's important to the community because to me it helps the kids stay out of the streets and trouble."
"Growing up it was important to go to little camps like this. I feel like camps like this had a big impact on my life growing up and so I always wanted to give back to a community that gave so much to me," Barrett said.
Copyright 2023 WALB. All rights reserved.