Georgia cannabis companies approved to distribute THC oil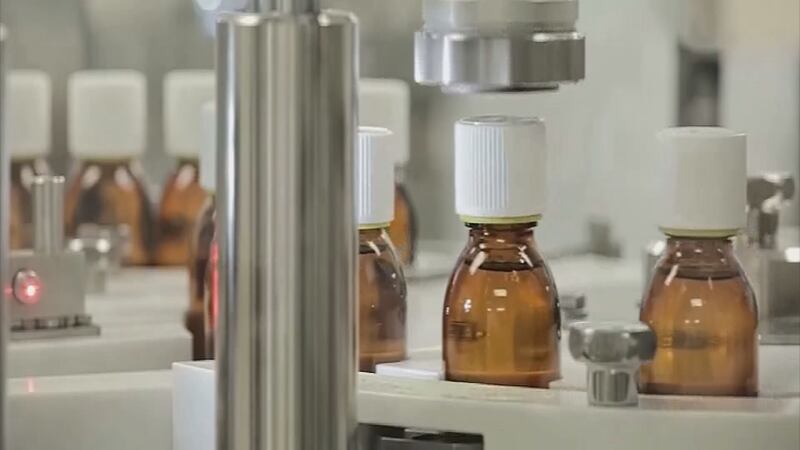 Published: Apr. 26, 2023 at 6:48 PM EDT
ATLANTA, Ga. (Atlanta News First) - The Georgia Access to Medical Cannabis Commission approved cannabis oil dispensing licenses for two companies in Georgia, Truelieve and Botanical Sciences LLC, at a special meeting Wednesday. This means that the distribution of low-THC oil could begin in a few days or even weeks.
Truelieve CEO Kim Rivers said they are waiting on inspections from the state before opening to the public.
"We are sitting on 'go' as it relates to being able to sell product to folks who have their cards in the state of Georgia," said Rivers.
Botanical Sciences LLC CEO Gary Long reports their stores will be ready by early spring or summer time.
"We've been hard at work for quite some time, since really the end of last year when the state gave us the authority to start producing the product. We've had a couple of harvests since then, and we've been processing the product, getting it ready into its final form and the delivery methods that the state has authorized. And then when we are given the go-ahead by the state to move forward in dispensing, we'll be ready to do that," said Long.
This means more than 27,000 patients in Georgia with a Georgia Dispensary ID Card will be able to buy medical cannabis in their stores.
Shannon Cloud's daughter Alaina is 17 years old. Alaina has a genetic form of epilepsy called Dravet Syndrome. For the last 8 years, she's been fighting in Georgia for cancer and seizure patients to be able to buy THC oil in Georgia.
"For anyone with seizures, you never know when a seizure could be the last one, the one that takes their life. Watching them suffer and know that there is something that helps, it's extremely frustrating
If their facilities pass inspection, it could be days or even weeks before patients can purchase the low THC oil in Georgia.
"We are excited we will finally have access but I won't be able to breathe a sigh of relief until we have access to that medicine," said Cloud.
Copyright 2023 WANF. All rights reserved.