Georgia family pushes for swim standards after their child drowns
Published: Apr. 13, 2023 at 7:04 PM EDT
ALBANY, Ga. (WALB) - 4-year-old Israel "Izzy" Scott didn't know what would happen at a swim lesson last June, and neither did his mother, Dori.
"He asked me while I was getting him dressed, 'Mommy, why am I wearing this?' And I said, 'Because you've got swim lessons again today.' He was like, 'I don't want to go,' and I said, 'Why don't you want to go?' And he said, 'Because I might drown," Dori Scott told WALB News.
Dori wasn't allowed to watch the lesson and was waiting in her car when someone came to get her. She knew immediately something was wrong.
"I saw it in her face. So I slung open my door, started running and praying like 'Please, Lord, like don't let nothing happen to my child.' Like my heart was beating fast. I didn't know what to do. I saw my son laying on the side of the pool. And there was some lady I did not know that was doing CPR on him and I lost it. I just started screaming and crying and hollering 'What happened? And she was just sitting here like, 'I don't know.' And I am like, 'What do you mean you don't know," Dori said.
Izzy was taken to the hospital and later transported to Augusta University for further treatment. After an MRI and extensive testing, his dad, Walter, says they had to have a conversation no parents want to have.
"We were told at that time we had a decision to make as parents and whether or not we want to pursue you know, moving forward. And in the midst of having that conversation, unfortunately, my son had passed," Walter Scott, Izzy's father, said.
Former swim instructor, Lexie C. Tenhuisen, has been out on bond since her arrest in January 2023, six months after Israel Scott's death. She's charged with involuntary manslaughter.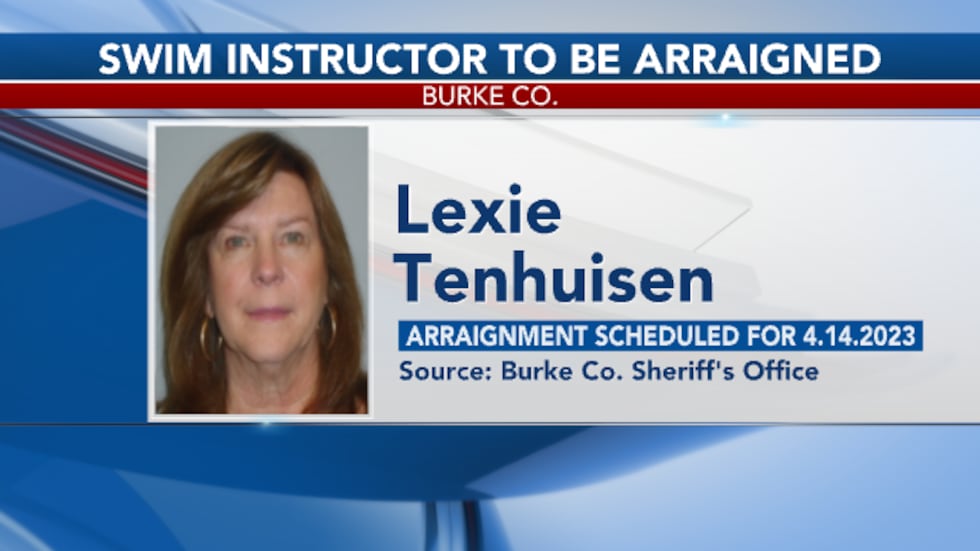 Until Izzy's death, there were no standards for private swim lessons like those of the YMCA and American Red Cross. Because of the work of the Scotts, the Georgia YMCA alliance and lawmakers like Senator Max Burns, an aquatic safety plan will be created by the Georgia Department of Health.
"They came to the YMCA to provide guidance and expertise in drafting that legislation that was just recently passed. The last I heard, it was waiting on the governor's signature for approval. What a way this will be of honoring Izzy and turning it into something positive by using the YMCA's expertise in showing that aquatic safety plans are not only a nice thing to have, but they're an integral part to providing a safe environment for the lessons being offered," said Dan Gillan with the Albany-Area YMCA.
Currently, in the state of Georgia, drowning is one of the top 10 causes of death for those aged 1 through 24. In Dougherty County, Coroner Michael Fowler says learning to swim, as his "Swim for Life" program teaches, can prevent more tragedies.
"I've started a program called "Swim for Life" because we want every child to be able to swim. We don't want a child to die prematurely not knowing how to swim. What we have done is we've partnered with YMCA, the Boys Club and also the recreation department so kids from even six months all the way up to 18 are able to sign up," Fowler said.
Many of the less populated counties in southwest Georgia do not have a YMCA or event like "Swim for Life" where kids can learn these swimming skills. That's when parents turn to private swimming lessons.
"So, I think you need to have some safety precautions. You need to have floaters out there and you to have life vests out there. You need things so a person who gets into crisis can maybe get out get out of the water. Even have another person there they know how to swim in case something happened to you. So I think it's very important. A lot of people want to teach people to swim, but to me, you need to be certified and you need to make sure that you'd have everything you possibly need in case that person is getting in a crisis. stress situation," Fowler said.
Despite what happened to Izzy, the Scotts say they still believe in sending kids to swim lessons, especially once these safety standards go into effect.
"We don't want to dissuade people from getting their children swim instruction. I truly believe in that. We just also want to make sure that they're getting this instruction the right way," Walter said.
Copyright 2023 WALB. All rights reserved.