13-year-old Georgia boy injured after reportedly smoking a drug-laced vape pen
When Zach woke from a coma weeks later, the left side of his body was paralyzed.
Published: Apr. 4, 2023 at 5:50 PM EDT
|
Updated: Apr. 6, 2023 at 10:36 AM EDT
DALTON, Ga. (Atlanta News First) - A Whitfield County mother said all it took was one puff of a vape pen to change her child's life forever.
Lynda Amos told Atlanta News First her 13-year-old son will never be the same after she said he smoked a vape pen laced with fentanyl. Zachary Corona collapsed on Jan. 1 while at home in Dalton – about an hour and a half north of Atlanta.
"I just couldn't figure out why, what was happening," Amos said.
Amos said EMTs administered Narcan at least three times but Zach's body did not respond to the medicine. His heart stopped at the hospital.
"When he flatlined, that's when they cut his clothes off and that's when they found the vape," Amos said. "It was in his underwear."
When Zach woke from a coma weeks later, the left side of his body was paralyzed. The 7th grader told his mom he got the pen from a group of kids at Eastbrook Middle, where he attends school. An incident report, obtained by Atlanta News First, noted Zach's toxicology results returned positive for, at least, phencyclidine (PCP) and marijuana.
Narcan is a medication that rapidly reverses the effects of opioid overdose and is the standard treatment for opioid overdose, according to the Food and Drug Administration. THC and PCP are not opioids.
"I mean, he was a straight-A student, and he asks me all the time, 'Why did those kids do that to me," Amos recalled. "'They said they were my friends.'"
A 2022 survey from the Food and Drug Administration and Centers for Disease Control & Prevention found about 1 and 10 U.S. middle and high students use e-cigarettes. Last month, a 12-year-old from South Georgia was hospitalized after a classmate sold him a vape pen laced with THC and fentanyl.
"The vape that Raleigh had access to no it's not a typical vape and if there's one there's likely more than one," the boy's mother told WALB-TV
Zach said he feels betrayed. He continues to undergo therapy and rehab twice a week. He also has at least two more surgeries planned over the next four months. The teen may never get to run or play basketball like he used to.
He shared the following message to young people who may want to vape:
"If someone offers you a vape or something do not accept anything that they offer you, whether it be a vape or anything else," Zach said. "I regret it."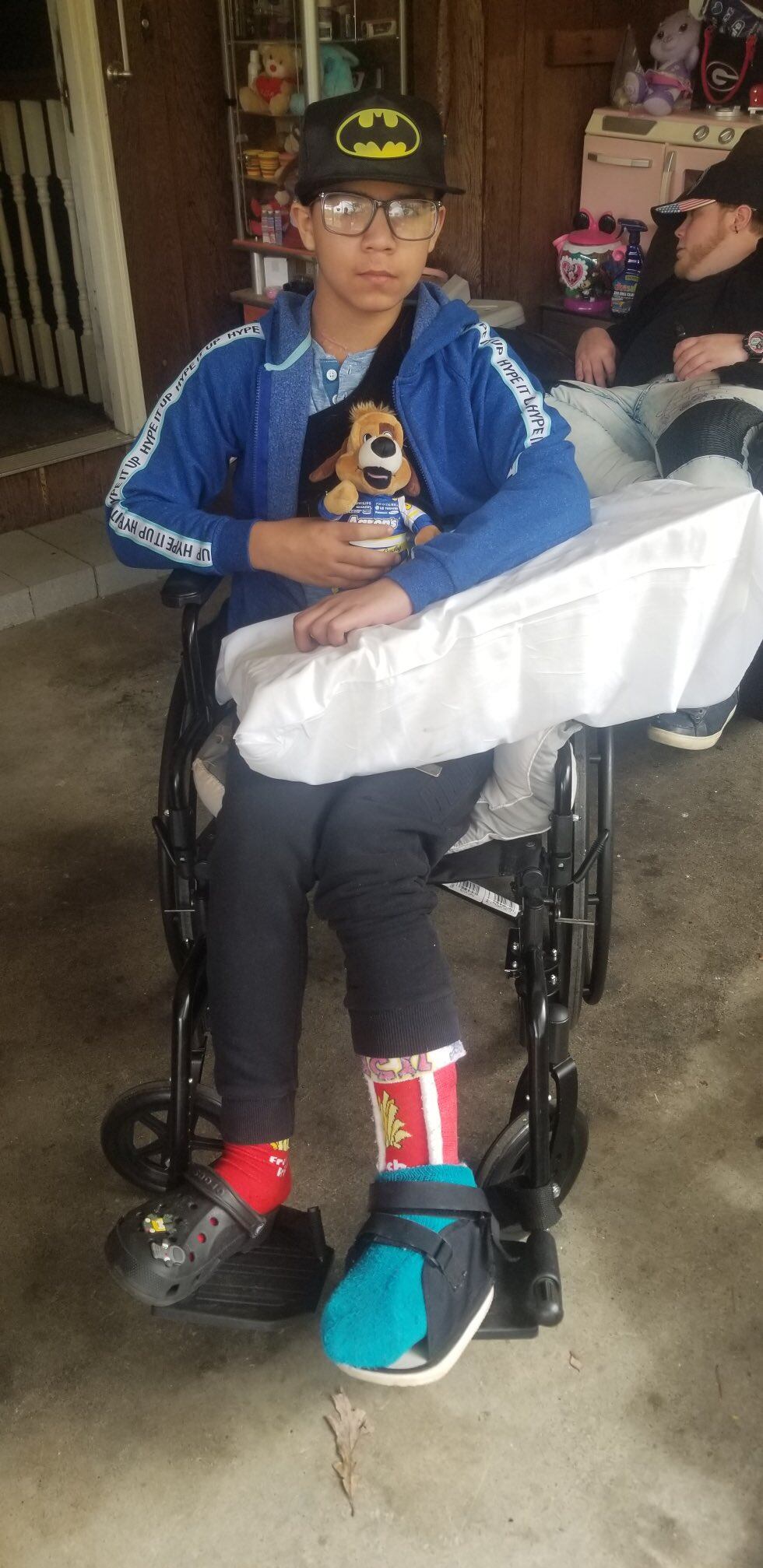 The Whitfield County Sheriff's Office continues to investigate the circumstances involving the vape and the boy's hospitalization. A spokesperson for the Whitfield County School District could not be reached as the district is currently on spring break.
Copyright 2023 WANF. All rights reserved.