Georgia family fights for newborn screening panel addition
Published: Mar. 28, 2023 at 3:00 PM EDT
|
Updated: Mar. 28, 2023 at 6:58 PM EDT
ALBANY, Ga. (WALB) - Before you can take your sweet bundle of joy home from the hospital, a nurse has to prick your baby's heel so droplets of blood can be tested for life-threatening illnesses.
The state of Georgia requires medical facilities to test babies for a series of 37 metabolic conditions.
The Recommended Uniform Screening Panel (RUSP), is a national panel that recommends which conditions states test for. But because they are only recommendations, some states test for conditions that others don't.
"A child's life should not be determined by the zip code they're born in. And that was what was so hard for us once we got Cloud's diagnosis because if we would've just gone across the border to Tennessee, it would've been discovered when he was born," Carlyle Kirbo, Cloud Kirbo's father, said.
Cloud is 6 years old, but his Krabbe A disease went undiagnosed for the first half of his life.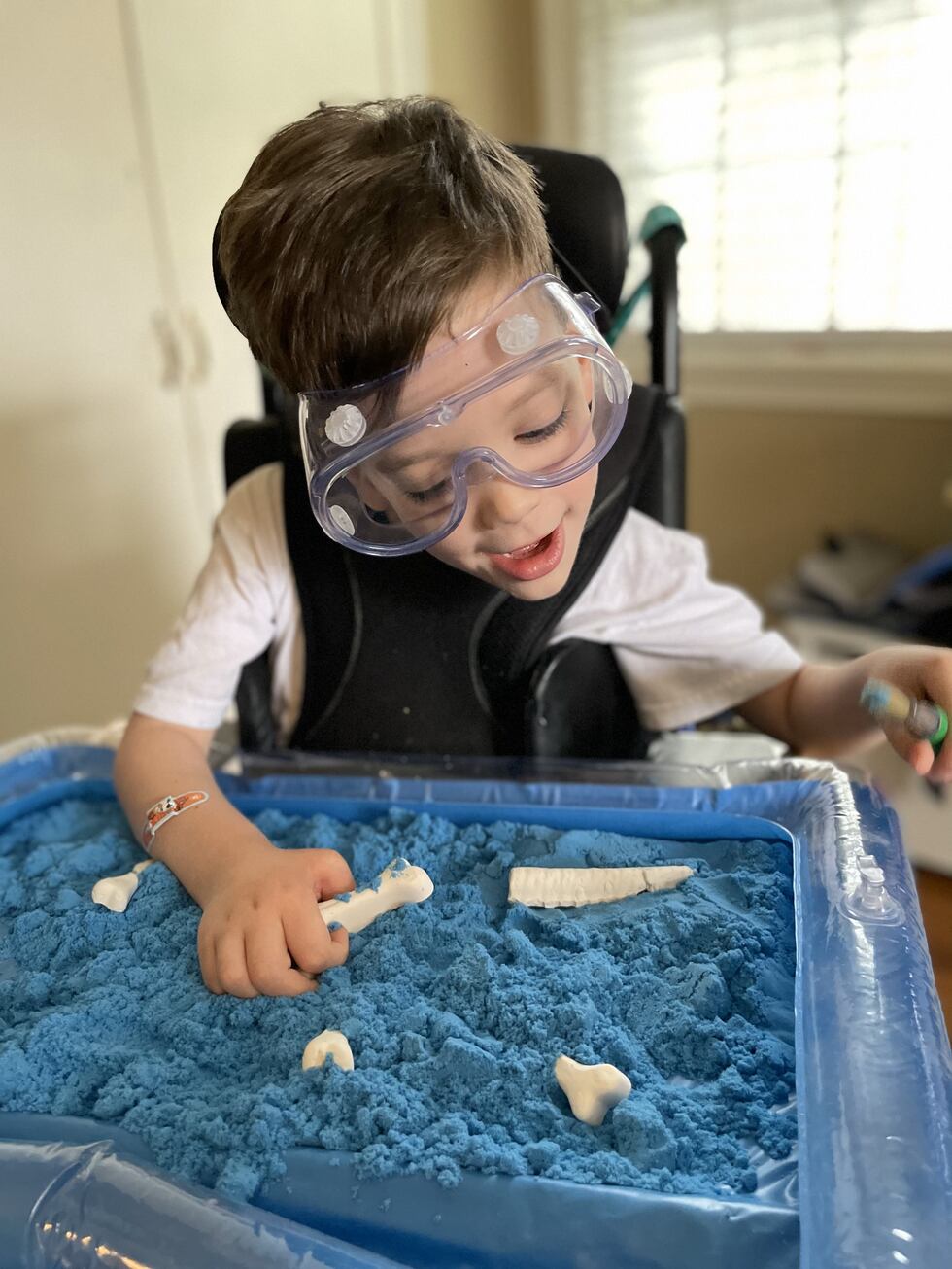 "Looking back now, there were a few signs throughout his early life that could've been signs of Krabbe A," Carlyle said.
Until 2021, Krabbe A disease was not tested for as part of Georgia's Newborn Screening Program, even though early detection is key with this disease.
"They told us to go home and enjoy the time we had left with Cloud. They told us we only had a few years left with him, and they were sorry," Sloane Kirbo, Cloud's mother, said.
Stem cell transplants are the only known treatment to prevent the progression of the disease.
"They're telling us we need to get this transplant started right away, meanwhile, their office is calling us because we don't have health insurance, saying they need $500,000 before they would touch him. And thank God for a lot of good people around Bainbridge, for all the fundraisers," Carlyle said.
After Cloud's transplant, the Kirbo family decided to do what they could to ensure that no other families in Georgia had to wait as long as they did for answers.
"In 2020, we all loaded up and went in front of the screening panel up there to request that they add Krabbe A to the newborn screening panel. And they initially denied it," Sloane said.
But the family kept pushing, so Georgia officials decided to try out a three-year pilot program for Krabbe testing.
That pilot program ends in 2024.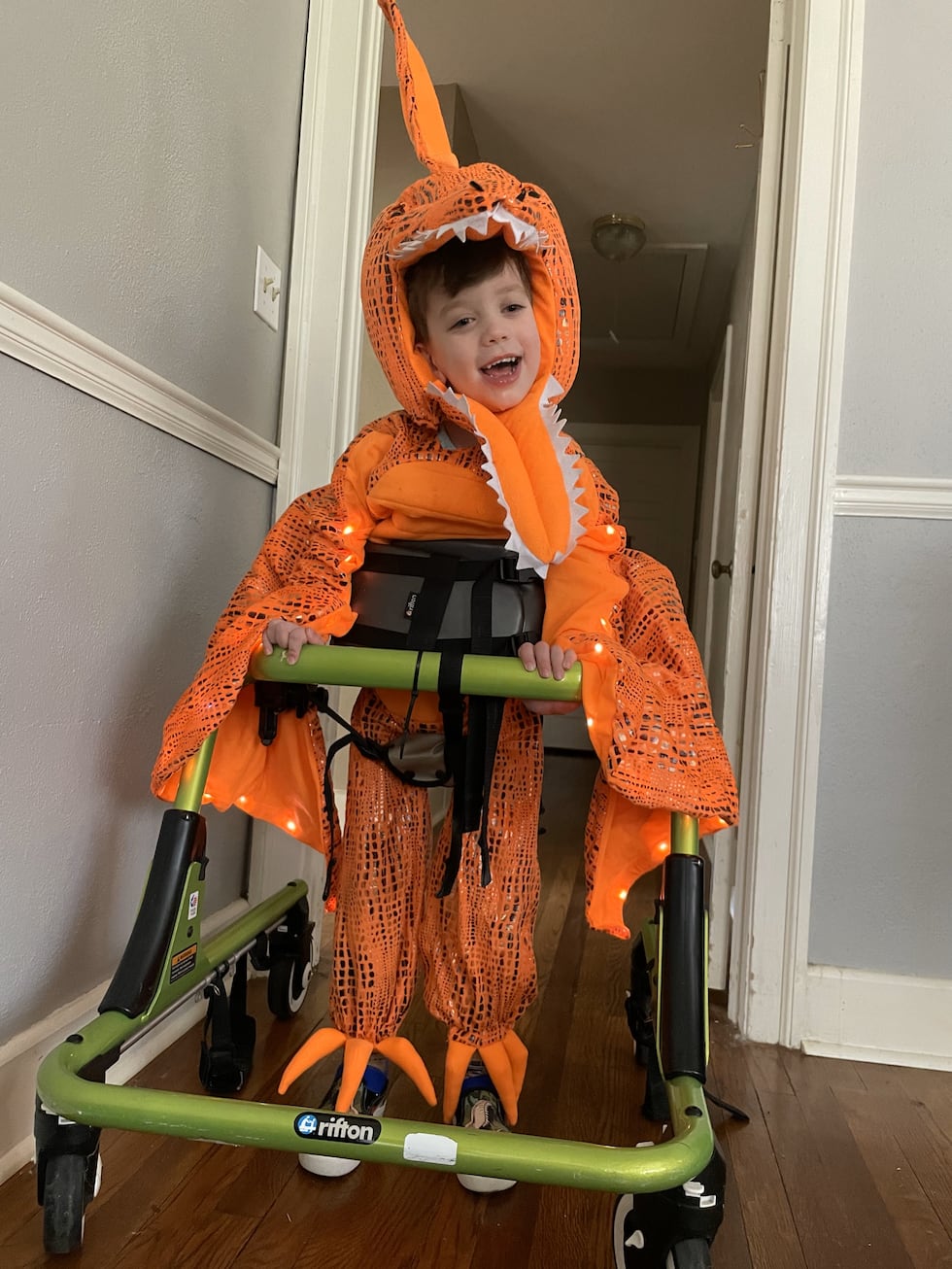 "And they'll decide whether to keep testing for it or what improvements they need to make and continue testing for it. So we are just praying that they see saving a few children's lives was worth it," Carlyle said.
But their fight is still not over. Krabbe groups are currently working to have the condition added to the RUSP so that families across the nation have a better chance of early diagnosis.
The Kirbo family says they know of only around a handful of cases similar to Cloud's Krabbe A diagnosis. Though with medical privacy policies, the exact number of diagnosed cases is hard to know.
"Unfortunately, the national committee ended up in a tie, so Krabbe A disease would not be added to the federal panel," Carlyle said.
"I can see where they might say that we need to hold off because it's so rare. But it doesn't matter. It's a child's life," Sloane said.
The Kirbos say that the panel used reasons like costs or the chances of false positives to deny the addition.
The Kirbo family still has hope that clinical trials and national recommendations from RUSP are not too far off.
"We do hope that someday that there is a treatment. There are great things going on right now for Krabbe A. So there is still some hope there," Sloane said.
Georgia does not currently test for two conditions recommended by RUSP, both of which affect development.
But the state does, however, test for two conditions not recommended by RUSP, one of which is Krabbe A disease.
WALB News 10 reached out to the Georgia Department of Public Health to ask if any challenges are preventing the other two conditions from being a part of testing. They replied:
Georgia failed to respond for clarification on actual challenges.
You can sign this petition for the Secretary of Health to review the decision to add Krabbe A to the national RUSP by clicking here.
Copyright 2023 WALB. All rights reserved.