Georgia man reportedly 'tortured & humiliated' by teens at party
A picture circulating online appears to show the victim unconscious, bound to a chair, and covered in spray paint.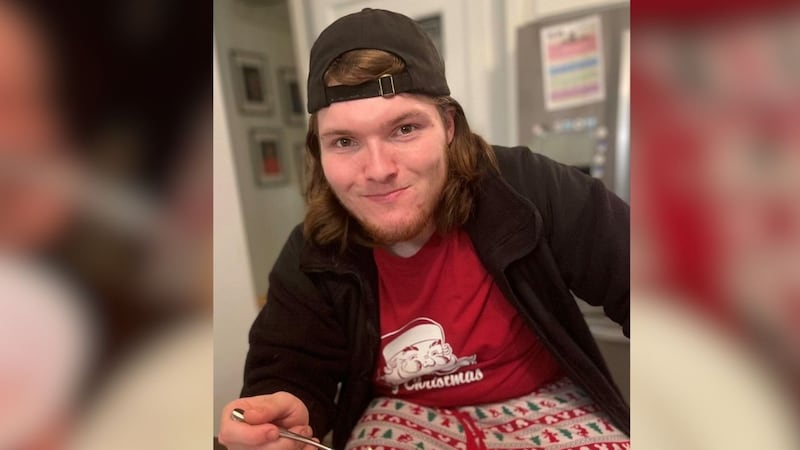 Published: Mar. 27, 2023 at 7:28 PM EDT
BRUNSWICK, Ga. (Atlanta News First) - Family and friends of a Glynn County young man say he was "tortured and humiliated" by teens while at a party last week on St. Simons Island.
As 19-year-old Trenton "Trent" Lehrkamp slowly recovers in an ICU bed at Southeast Georgia Health Center in Brunswick, those who know and love him are calling for justice.
"It just has made me sick to my stomach," said Janele Tucker, Trent's aunt. said Janele Tucker, Trent's aunt. "I don't want to get into details, but he was, I feel, honestly tortured."
Lehrkamp was hanging with a group of teens last Tuesday when some of them reportedly forced Lehrkamp to down an excessive amount of alcohol and other substances. A picture circulating online appears to show the recent Glynn Academy High School graduate unconscious, bound to a chair, and covered in spray paint. Four boys are seen standing behind him, some giving the middle finger to the camera.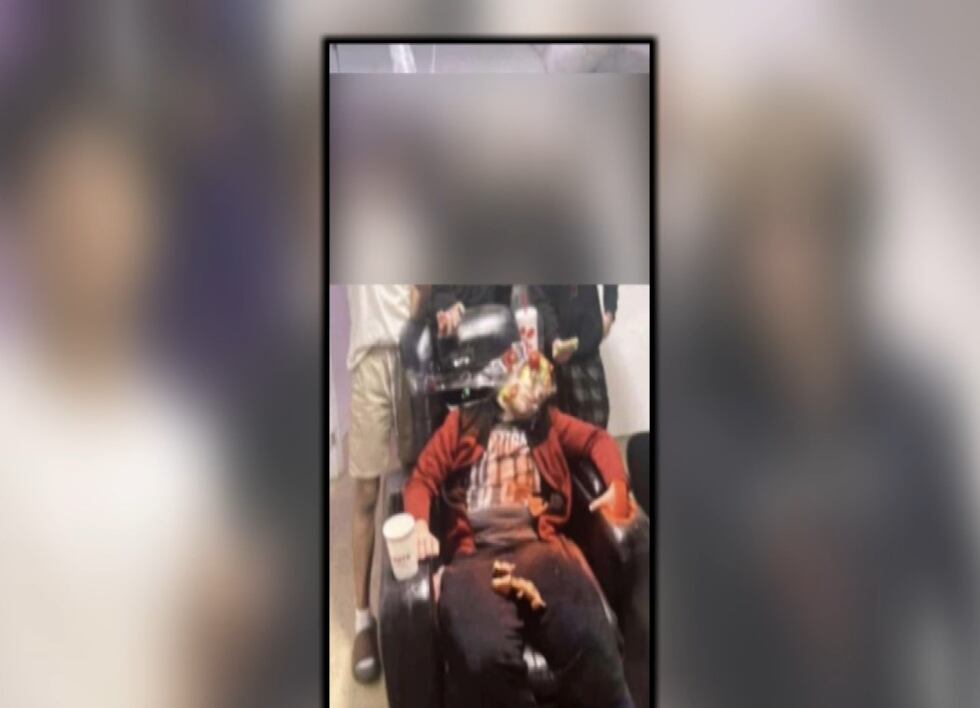 A separate video, supposedly taken four days earlier, shows Lehrkamp in a chair with his head down as someone sprayed him with a water hose. No one in the video does anything to stop the mistreatment.
"I think that just goes to show these boys have been continuously mistreating and abusing Trent," Tucker said.
According to the Glynn County Police Department, three minors took Lehrkamp to the emergency room on the night of March 21. They signed in and left the hospital. Lehrkamp was barely breathing and was extremely intoxicated. Responding officers noted the presence of spray paint on Lehrkamp but said there were no signs of physical injury.
Detectives have since interviewed several of the people at the party as well as collected evidence related to that night. They interviewed Lehrkamp Sunday night from his hospital bed. He had been on a ventilator since the incident.
"He's hanging out with these high school kids who are not his friends," said Owen, a friend who has known Lehrkamp since they were 10.
Owen said Lehrkamp, who is not on the spectrum despite what some news outlets have reported, was living with depression and believes he was looking for friends. He said he hopes those involved are charged and fully prosecuted.
"They need to learn their lesson from this," Owen said. "It's crazy."
Late Monday night, well over 100 people gathered outside Southeast Georgia Health System, demanding accountability.
"What happened to him was beyond human," said one teen.
"He's like the nicest, sweetest kid, and for this to happen to him after everything he's been through is the worst thing imaginable," said another teen.
Theawanza Brooks organized the vigil. She's the aunt of Ahmaud Arbery, a Black ma who was murdered in 2020 during a racially motivated hate crime on the outskirts of Brunswick. It took 74 before his killers were charged and arrested.
"Glynn County has a history of corruption. It starts at the top and works down to the bottom and when you have money in our community, money pays off a lot of these situations," Brooks said. "We're going to fight until Trenton gets the justice that he deserves."
A spokesperson for Glynn County Police Department released the following update Monday night regarding the incident:
The Glynn County Police Department (GCPD) is continuing its investigation into an incident involving juveniles on St. Simons Island on March 21. The Criminal Investigation Division (CID) and Georgia Bureau of Investigations (GBI) have conducted interviews with the involved parties and obtained statements to further the investigation based on established facts. Individuals have been identified in video footage and further interviews are being conducted. Detectives have interviewed and taken a statement from Trent Lehrkamp at the hospital.
Working with the GBI, electronic evidence which has been recovered is being analyzed for information regarding the current incident as well as any previous incidents which had not been previously reported. Law enforcement has been actively investigating information brought forth by the public as it continues the investigation.
GCPD has actively been in consultation with the Federal Bureau of Investigations, the GBI, the Glynn County Sheriff's Office, the Glynn County School Board, and the Glynn County District Attorney regarding this investigation.
Citizens who may have more information are encouraged to come forward or contact the Glynn County Police Department. You can do so by phone or email via the Silent Witness program. Silent Witness: 912-264-1333; 911silentwitness@glynncounty-ga.gov.
An online fundraiser was started to help cover Lehrkamp's medical expenses. The campaign had exceeded its goal of $40,000 as of Monday evening. A protest is planned for Saturday at Neptune Park at 1pm.
Copyright 2023 WANF. All rights reserved.