Lowndes County checks off 2 transportation improvements
Published: Mar. 23, 2023 at 7:41 PM EDT
VALDOSTA, Ga. (WALB) - After a productive year, Lowndes County has checked off its second and third projects made possible through the Transportation Improvement Act TIA).
Lowndes County said it was important to improve Old Highway 41.
It has been marked as the county's most traveled road.
"We now have a three-lane road with a turning lane in the middle. So, traffic doesn't stop to make a turn left or right. They now have a lane that they can get in to make those turns. And so, the benefit of just that from a safety standpoint is huge," Bill Slaughter, Lowndes County Commission chairman, said.
While work was underway, drivers were kept up to date about delays or if they needed to take another way by referring to Facebook.
However, after this major project, drivers have a better road to commute on.
"This is an opportunity we have to improve our highways so that we can move traffic throughout Lowndes County and again specifically for this high-growth area that we have in the community," Slaughter said. "There's a lot of people who use this highway from Cook County and Adel, coming into Valdosta."
Lowndes County did this project during the first round of TIA.
TIA leaders say this project was key for the area.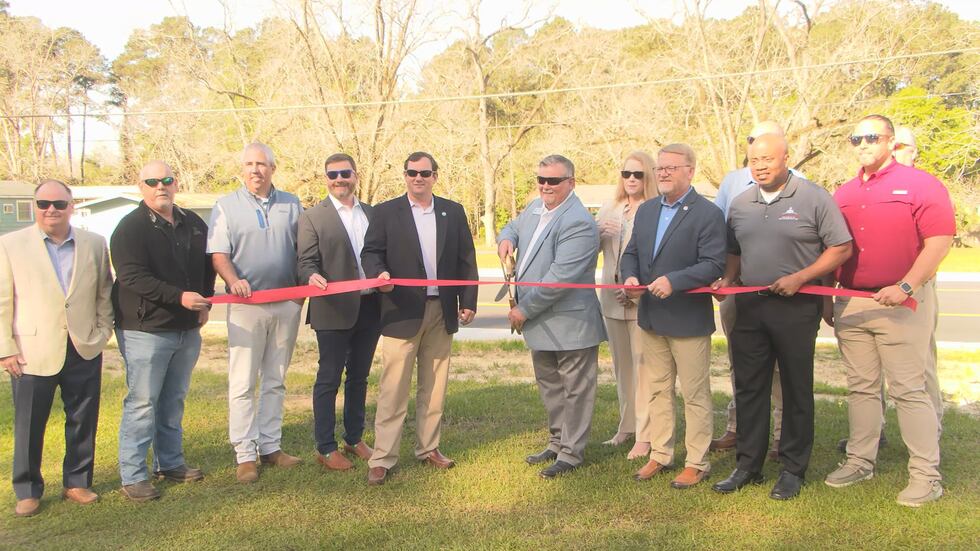 "From a traffic standpoint, just being out here at the ribbon cutting, the traffic is pretty heavy on this roadway. Paving it, widening it, ensuring that the roadway is kept up to standards is key for the community," Kenneth Franks, a TIA administrator, said.
South Georgia counties are losing people, however, Lowndes County is growing. That's one reason why county leaders are working to improve traffic flow.
Lowndes County and transportation improvement leaders from Georgia's Department of Transportation said they celebrate the improvements made to Old Highway 41, Clyattstone Road, and the future projects to come through TIA.
Lowndes County says they're already looking at projects for the second TIA phase.
"We're already looking at projects for TIA two. Which will be coming up probably in 2024," Slaughter said. "Our paving list that we have in Lowndes County from citizens that have asked to have their roads paved, we will be able to complete most of every road that's on our paving list at that time."
Some of the planned projects focused on improving traffic flow around Wild Adventures.
"We're going to be widening the Old Clyattville Road all the way out to Wild Adventures. We've also got two other roads that are going to bring traffic into Wild Adventures that are currently dirt roads. Those roads will be paved," Slaughter said.
Leaders say they're focused on health and safety, believing that's what starts the infrastructure.
Another 10,000 to 20,000 people are expected to move to Lowndes County by 2030 and county leaders are trying to accommodate that estimated growth.
"We look forward to working with Lowndes County and the southern Georgia region as a whole. For delivering and putting together the next 10-year list, and that's something that's ongoing right now," Franks, said.
Lowndes County says they're grateful to have the opportunity to improve their roads and highways to move traffic throughout Lowndes County— as smooth as possible.
Copyright 2023 WALB. All rights reserved.