Valdosta to host first 'Bluesberry Festival' in April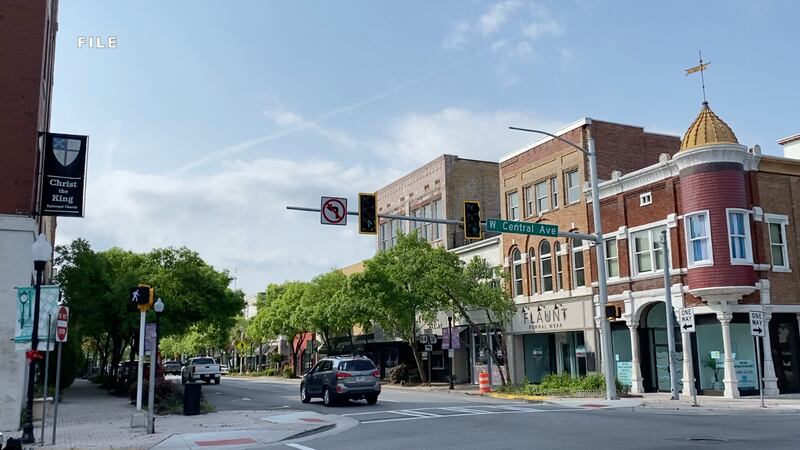 Published: Mar. 20, 2023 at 3:11 PM EDT
VALDOSTA, Ga. (WALB) - The inaugural Valdosta Bluesberry Festival will be held on April 14-15 at Unity Park Ampitheater.
"Hosting the inaugural Valdosta Bluesberry Festival is a momentous occasion for our city," Valdosta Mayor Scott James Matheson said. "It has been an honor to see the hard work of so many people in our community come together to bring this idea to life. This is the beginning of a new tradition here in Valdosta for everyone around the south to enjoy."
Attendees of all ages can enjoy blueberries, brews and blues music at the festival. The festival will feature blueberry-themed food and drinks, family-friendly activities, live entertainment and the Blueberry Olympics.
The Blueberry Olympics allows participants to compete in a series of events like an eating contest, a blueberry throwing game and more. First place will win $150 Downtown Dollars, second place will get $100 Downtown Dollars and third place will get $60 Downtown Dollars. Downtown Dollars are accepted at most Downtown Valdosta merchants.
The festival will also feature musical performances from blues artists like Dirty Bird and the Flu, Tom "Bones" Malone and Lou Marini.
The festival will have a farmers market featuring vendors offering blueberry-themed merchandise. There will be a kids' zone with activities like bounce houses, basketball, and rock climbing. There will also be a variety of food trucks serving barbecue, funnel cakes, seafood and more.
"The Valdosta Bluesberry Festival will not only be a great weekend of entertainment for the whole family, but it also allows our local businesses and destinations to share their unique offerings with each other and out-of-town visitors," David DiSalvo, Visit Valdosta executive director, said.
General admission to the festival is free. VIP tickets will be $150 for one person and $200 for a couple. The tickets include a hotel room, upgraded seating and access to exclusive after-hours events. Attendees should bring a blanket or lawn chair at a comfortable location on the lawn.
Copyright 2023 WALB. All rights reserved.