UPDATE: Driver charged with vehicular homicide in Thomasville Walmart crash
GSP said the driver hit multiple people while speeding through a Walmart parking lot, crashing into the building.
Published: Mar. 15, 2023 at 12:17 PM EDT
|
Updated: Mar. 16, 2023 at 1:06 PM EDT
THOMASVILLE, Ga. (WCTV) - UPDATE: The driver responsible for the deadly crash into the Thomasville Walmart has been identified as 18-year-old Khalil Amarion Pugh.
The crash happened just before noon Wednesday at the intersection of U.S. 19. According to Georgia State Patrol, Pugh was speeding through the parking lot in a gray Toyota Camry. However, the exact speed he was traveling is still unknown at this time.
"The vehicle struck a person who was patronizing the business here, as he was exiting. We do have the driver in custody at this time and an investigation is underway," GSP Sgt. 1st Class John Vanlandingham said.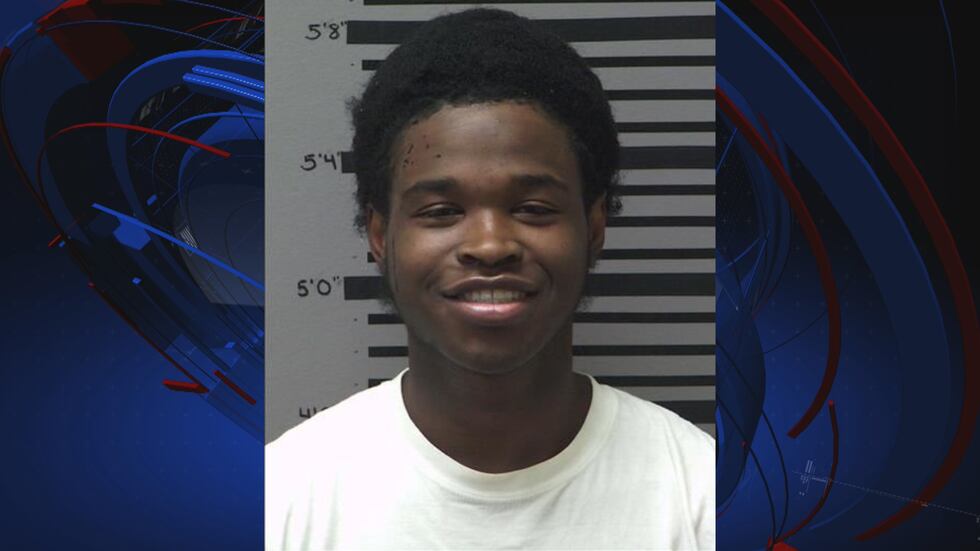 Vanlandingham told WCTV after watching surveillance video, it was clear the car was going well over the speed limit. Eyewitnesses also described the vehicle "zooming" past them just before barreling into the store entrance.
With video surveillance officials also determined there were two occupants inside the vehicle at the time of the crash. According to GSP, Pugh tried to run away after the accident but was apprehended by bystanders inside the Walmart.
"We're trying to piece this all together as to why he was traveling that speed in the parking lot," said Vanlandingham. "We have very good video footage, we're talking to witnesses and an investigation is underway at this time. As we learn more information we can give that information out."
Pugh and the passenger were both taken into custody after the incident for questioning as investigators worked to determine exactly what happened.
According to GSP Pugh is now facing multiple charges including 1st degree vehicular homicide, reckless driving and driving without a license.
Georgia State Patrol has also identified the victim who died as Kenneth Kennedy from Monticello. One other person was injured.
The store closed Wednesday after the incident. It reopened with normal hours again Thursday morning.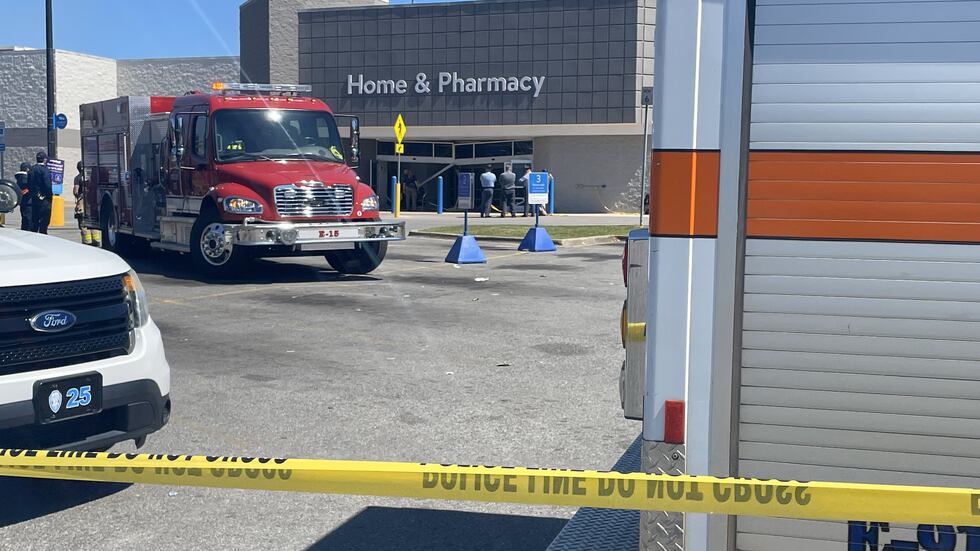 One person died Wednesday morning after a speeding car crashes into a front entrance of the Walmart in Thomasville, according to Georgia State Patrol.
The GSP said that the driver and the passenger have been arrested.
A Thomasville Police Department spokesman said earlier that "several people were injured," but Eyewitness News is still working to confirm.
A Walmart spokesperson shared a comment saying, "We're heartbroken to learn what has happened, and our sympathies go out to everyone affected. We'll continue working closely with local law enforcement as they investigate this incident."
Walmart is currently closed until further notice, TPD said.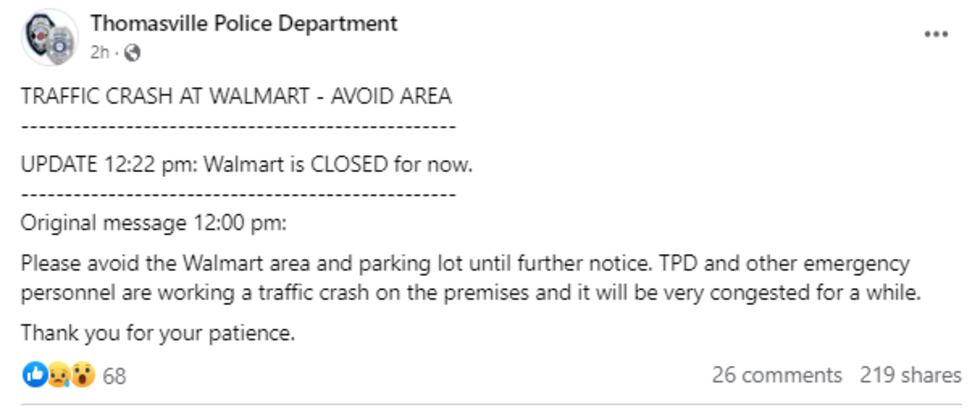 Copyright 2023 WCTV. All rights reserved.