US government ponders the meaning of race and ethnicity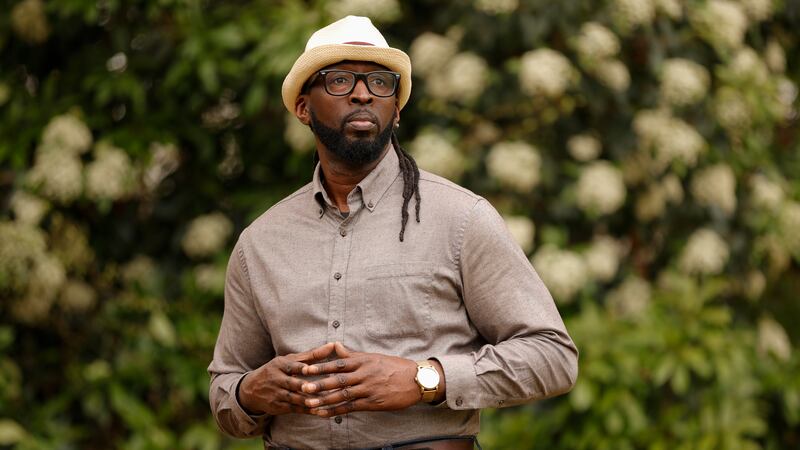 Published: Mar. 13, 2023 at 6:50 AM EDT
(AP) - Nyhiem Way is weary of people conflating African American and Black. Shalini Parekh wants a way for South Asian people to identify themselves differently than East Asians with roots in places like China or Japan. And Byron Haskins wants the U.S. to toss racial and ethnic labels altogether.
"When you set up categories that are used to place people in boxes, sometime you miss the truth of them," said Haskins, who describes himself as African American.
Way, Parekh and Haskins' voices are among more than 4,600 comments pending before the Biden administration as it contemplates updating the nation's racial and ethnic categories for the first time since 1997.
There's a lot to consider.
Some Black Americans want their ancestors' enslavement recognized in how they are identified. Some Jewish people believe their identity should be seen as its own ethnic category and not only a religion. The idea of revising categories for ethnic and racial identities, both in the census and in gathering demographic information between head counts, have fueled editorials and think-tank essays as well as thousands of written comments by individuals in what is almost a Rorschach test for how Americans identify themselves.
The White House's Office of Management and Budget is set to decide on new classifications next year and is hosting three virtual town halls on the subject this week.
Some conservatives question the process itself, saying the overarching premise that Americans need more ethnic categories will only accelerate Balkanization.
"By creating and deepening sub-national identities, the government further contributes to the decline of one national American identity," wrote Mike Gonzalez, a senior fellow at The Heritage Foundation, in his personal comment posted on the OMB web page seeking public input.
That view contrasts sharply with those who say previous categories have overlooked nuances.
"This is certainly a singular moment and opportunity to greatly improve and enhance the accuracy and completeness of the data," Mario Beovides, director of policy and legislative affairs for the NALEO Educational Fund, said during a recent forum.
The proposed changes would create a new category for people of Middle Eastern and North African descent, also known by the acronym MENA, who are now classified as white but say they have been routinely undercounted.
The process also would combine the race and ethnic origin questions into a single query, because some advocates say the current method of asking about race and separately about ethnic origin often confuses Hispanic respondents. With the revisions, the government would try to get more detailed answers on race and ethnicity by asking about country of origin.
Another proposal recommends striking from federal government forms the words "Negro" and "Far East," now widely regarded as pejorative. The terms "majority" and "minority" would also be dropped because some officials say they fail to reflect the nation's complex racial and ethnic diversity.
Several Black Americans, like Way, whose ancestors were enslaved, said in public comments to the OMB that they would like to be identified in a category such as American Freedmen, Foundational Black Americans or American Descendants of Slavery to distinguish themselves from Black immigrants, or even white individuals born in Africa, as well as reflecting their ancestors' history in the U.S.
Way, who is president of United Sons & Daughters of Freedmen, which describes itself as dedicated to restoring the broken promises from Reconstruction, also recommended substituting the word "population group" for "race."
Conflating "African American" with "Black" has "blurred what it means to be an African American in this country," Way, who works for a pharmaceutical company in Athens, Georgia, said in a telephone interview.
Haskins, a retired government worker from Lansing, Michigan, suggested eliminating race categories like "white" and "Black" since they perpetuate "deeply rooted unjust socio-political constructs."
Instead, he said people should be able to self-identify as they wish. When his sociologist daughter points out the difficulty of aggregating such data into something useful to address inequalities in housing or voting, or tailoring health or education programs to the needs of communities, he tells her, "Go crazy at it. That's what you're being paid for."
"You need to search for the truth and not just stay with the old categories because someone decided, 'That is what we decided,'" Haskins said.
Parekh is asking the government to distinguish South Asians from East Asians.
"When these groups are assessed together, one loses a lot of important granularity that can help differentiate issues that are specific to one group and not another," Parekh said.
The MENA community appears to be having a related problem, based on several comments to OMB. Without its own category, the group's political power is diluted. People could benefit from cohesive representation, especially if identities were taken into account in drawing political districts, advocates said.
It comes down to something even more personal for Houda Meroueh, who described herself to the Biden administration as a 73-year-old Arab American woman.
"When I go to the doctor's office I do not feel they have the information necessary to understand my medical history or my culture," she said. "For all these reasons I want to be counted as who I am. Not as white."
Jordan Steiner said ethnic categories should be expanded to include not only MENA, but other groups like Jews who often regard themselves not only as members of a religious group but an ethnic one too.
Jessica Aksoy commended the proposals to expand the categories, saying she often felt limited about which boxes to check as someone of Turkish, European and Jewish heritage.
"Recognizing our differences is honoring and celebrating the rich melting pot of America," Aksoy said. "The face of America is changing, and this initiative is for progress in recognizing that."
___
Follow Mike Schneider on Twitter at @MikeSchneiderAP
Copyright 2023 The Associated Press. All rights reserved.