Man gets life in prison for 2020 murder of 83-year-old Georgia woman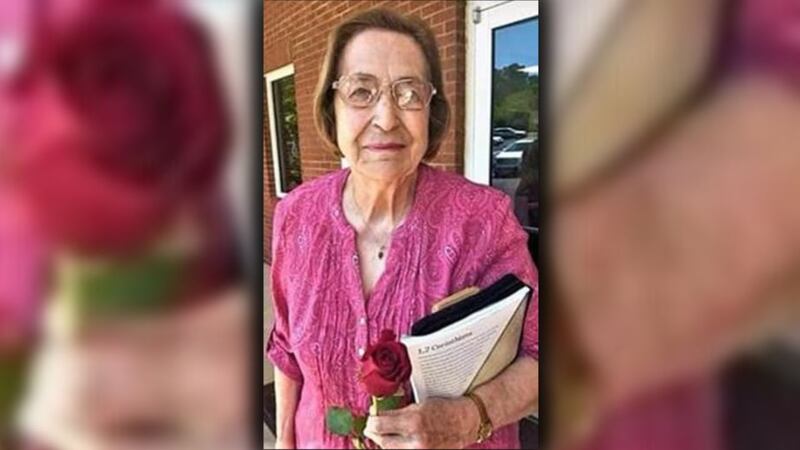 Published: Mar. 13, 2023 at 5:54 PM EDT
CARROLL COUNTY, Ga. (Atlanta News First) - A man has been sentenced to life in prison without parole for murdering an 83-year-old woman in May 2020.
Andrew James Conard and Amanda Sperry arrived at the home of 83-year-old Barbara Gibson on May 9, 2020, to rob the home. Conard knocked on the door and shot Gibson multiple times when she answered. Conard and Sperry left but returned to steal jewelry, her wallet, and her sewing machine.
An investigation revealed that Gibson was one in a string of victims. Conard and Sperry targeted elderly Carroll County citizens for three days prior to the murder.
Sperry confessed after her arrest in exchange for a lighter sentence. She was sentenced to 60 years and must spend the first 40 in prison.
Conard was convicted of malice murder, felony murder, home invasion, armed robbery, and aggravated assault.
The Carroll County Sheriff's Office posted to their Facebook saying Gibson was loved by many people in her community.
"We would normally post a picture of the now CONVICTED MURDERER, Andrew James Conard, but instead we decided to post a picture of precious Mrs. Gibson, a pillar in this community, especially in the Mt. Zion area, and she was beloved by so many! Mrs. Gibson was murdered on Mother's Day Weekend in May of 2020 and the world became a whole lot dimmer and the fear of knowing someone was capable of murdering an innocent and sweet Godly woman was real. We are proud of the diligent work of the Criminal Investigations Division at the Carroll County Sheriff's Office, it was not just the hard work of Case Agent Nick Miller, but the whole division working around the clock to bring her killers to justice, and TODAY WAS THAT DAY!"
Copyright 2023 WANF. All rights reserved.