Thomasville Street Church helps the homeless by serving meals and hope
Published: Mar. 6, 2023 at 10:18 PM EST
THOMASVILLE, Ga. (WALB) - Many Americans are just one paycheck away from experiencing homelessness, according to Midtown South Community Council. But in Thomas County, one nonprofit organization is using the message of love to help those who have fallen in hard times.
Members of Thomasville Street Church are putting their beliefs into action. The non-profit not only feeds people experiencing homelessness but also provide support for housing, jobs and ministry.
Thomasville Street Church Pastor Joseph Landreth says although they don't have a physical building, this is their ministry - to provide basic needs to those experiencing homelessness and share the love of God.
"These aren't horrible criminals that are out here on the streets. They're people that hit a bad spot," Landreth said.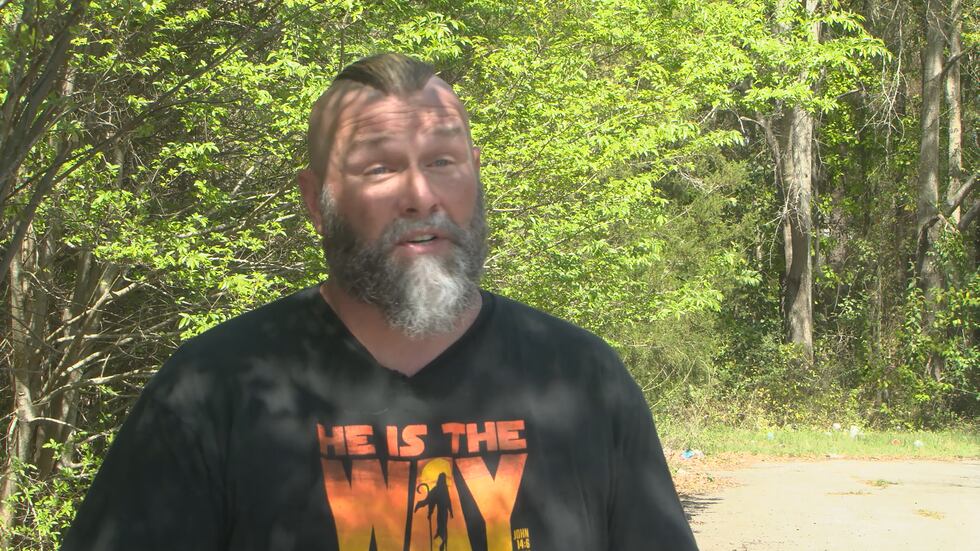 The Thomasville Street Church is a nonprofit that not only feeds people experiencing homelessness, but also gives them an avenue to help escape it.
Evangelist Chad Taylor says the church helps people get a $35 phone and gives them a permanent address at the church P.O. box to help them get jobs.
"So, all of a sudden, they've got a phone. The local church, New Covenant will give them showers. Now they're clean," Taylor said. "Just those small gestures of kindness give them the confidence and self-esteem to then go to the interview, to get a call back from the manager, and now consequently they're hired. One just got hired to Burger King on our right, so it's those small things that really make a difference."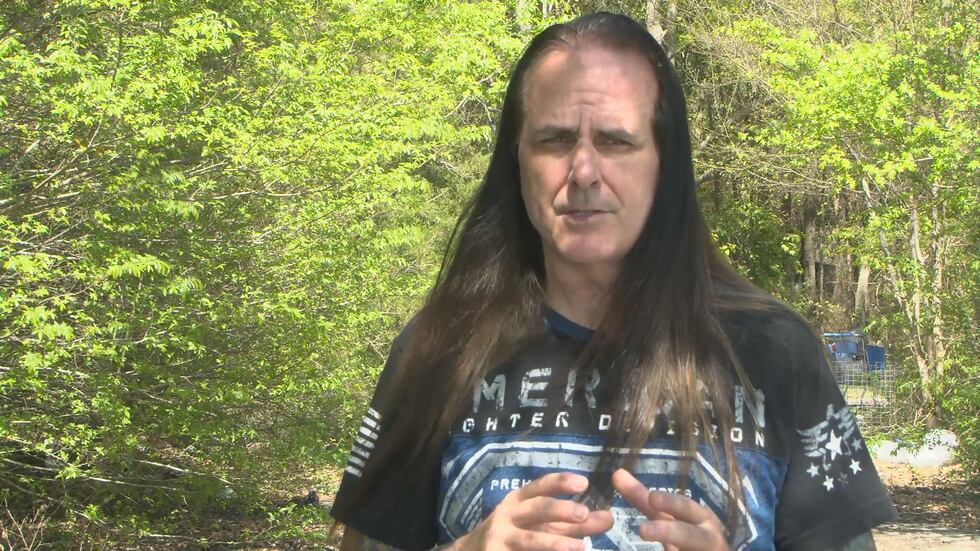 Landreth says not only is God providing food, but they've had 10-15 people who are now in homes sustaining themselves.
"I called up JB Crumbs and I said, 'hey, can we have your leftovers?' And he goes, 'I've got trays and trays of leftovers. You're more than welcome to them.' And we brought them out. And God has taken that seed and like the loaves and fishes, multiplied them," Landreth said.
Landreth says there are challenges experienced by those in the outreach ministry, but their goal is still to cater to their needs.
"You're dealing with military men and women who've got nothing who served their entire lives in the military. And now there's nothing for them except a small pension check that isn't even enough to get an apartment rented. But you know if they could get the apartment rented, they can sustain it, but the checks are not if enough to do that," Landreth said.
And those challenges are harder for this unnamed man who is experiencing homelessness with his wife.
"If I come home with $20 today, me and her are going to go up there to Chinese and we eat one good meal, and that'll be all we eat until they feed again."
Doug Thompson, pastor of Salem Baptist Church says, the ministry is life-changing for all involved.
"The people who we think we're ministering to, are actually helping us as God is changing and it's just coming together in this fire of hope and this fire of opportunity and the fire of God working in our community in a way that many wouldn't think of if they were to start to brainstorm about how to impact the community around them," Thompson said. "My own children have just been wonderfully amazed about coming out and being a part of Thomasville Street Church. And we're obviously very active in our other church, our home church and they just enjoy giving and seeing the impact it has in other people's lives," Thompson said.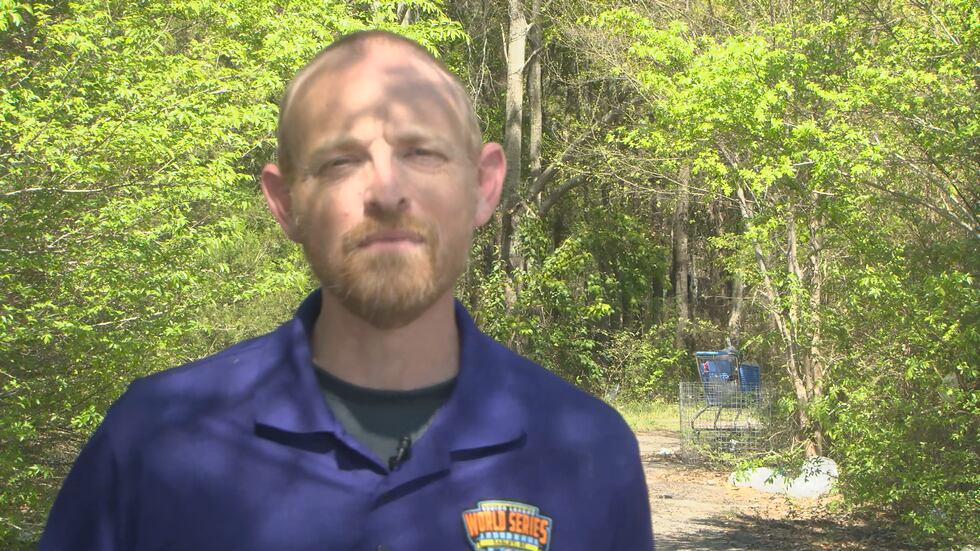 Taylor says that there is always one step that you can take to help others experiencing homelessness.
"I mean without food, without substances, without basic things in the human body, how can you even function? So, like you even commented, the feeding the 5,000, that popular scripture in the Bible, you know Jesus fed them, then he healed them, then he saved them. So, if you can give them something to eat, what happens is you remove the barrier between you and them?," Taylor said.
Thomasville Street Church says they are grateful to the entire community of Thomasville for helping in their ministry and they hope other residents in different communities will find ways to help combat homelessness too.
The church serves meals every week on Wednesdays, Fridays and Sundays from 4 p.m. to 6 p.m.
Copyright 2023 WALB. All rights reserved.