Americus' Campbell Chapel A.M.E approved for restoration
Published: Feb. 28, 2023 at 8:54 PM EST
AMERICUS, Ga. (WALB) - Tuesday, project managers received approval to start renovating Campbell Chapel A.M.E Church in Americus.
Campbell Chapel A.M.E has been a part of the Americus community for 165 years and the work here has just begun.
"The church isn't only African American history, but a significant piece of American history. With this womanness, and victorian gothic building, designed by L.H. Persely. He was awarded the highest distinction Georgia registered first African American architect. It has served as the Number 1 church in Americus and is considered a historical place," Karl Wilson, chairman of the restoration project, said.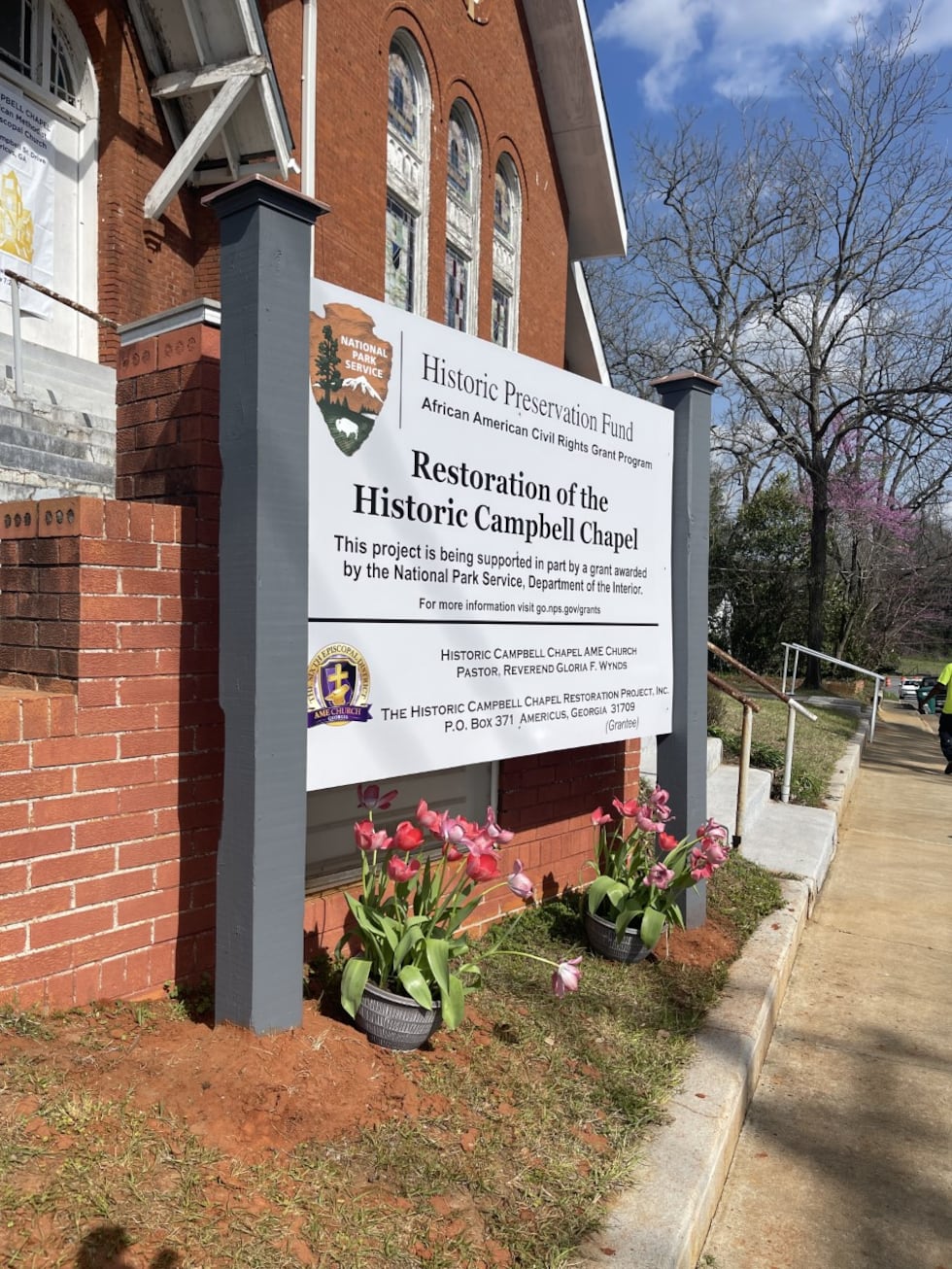 The walls of the building consist of the same bricks used to uphold the Windsor Hotel -- another staple in Americus.
"For Campbell to be 165 years old, and then when you look back and consider the time period in which it was founded, and for it to still be here in 2023 that in of itself is an accomplishment," Bishop Reginald Jackson said.
Campbell Chapel A.M.E Pastor Gloria Wynds shares how it takes the whole community to make a change.
"The spiritual leaders they are always there for us. And we are just excited to be here, and our spirits are really high and so we thank them always," Wynds said.
Mayor Lee Kinnamon says he plans to keep history alive in Americus not just for the African American community but all communities.
"My vision for the future includes an African American heritage district that will be vibrant with people coming here from around the country. Not to just see our two national parks that are wonderful, but to see Americus," Kinnamon said.
The church hopes to eventually open its doors to the community.
Copyright 2023 WALB. All rights reserved.