Former Atlanta Mayor leaving White House job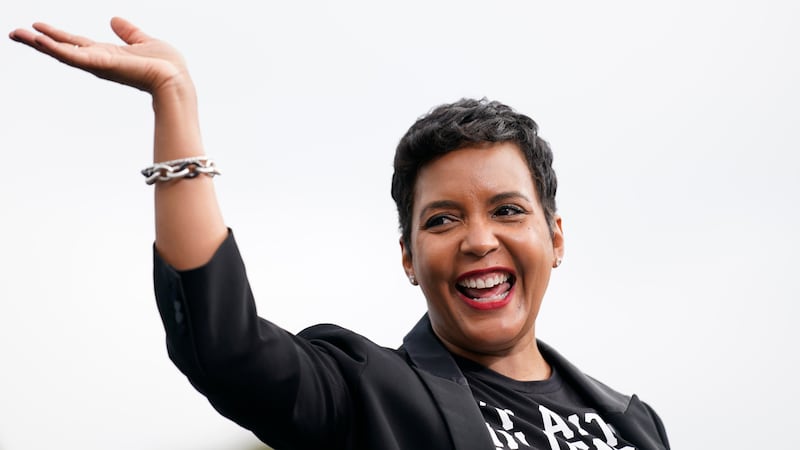 Published: Feb. 27, 2023 at 11:35 AM EST
|
Updated: Feb. 27, 2023 at 12:42 PM EST
ATLANTA, Ga. (Atlanta News First) - Former Atlanta Mayor Keisha Lance Bottoms is leaving the White House to return to Atlanta to be with her family.
Monday, President Biden announced that Stephan Benjamin will be replacing Bottoms as the Senior Advisor and Director of the Office of Public Engagement.
Bottoms joined the White House last summer as the top adviser becoming director of the White House Office of Public Engagement, adding the advice and counsel of a Black woman to Biden's inner circle. She succeeded Cedric Richmond, a former Louisiana congressman who in April left for a senior role at the Democratic National Committee. Bottoms filled a key White House role at a politically important time in the runup to November elections that could determine the fate of President Biden's agenda.
Term ended in January 2022. I didn't take a break, planning to work hard for 6 months and relax over the summer. @WhiteHouse called again in June and I said, "I'll stay just thru midterms in November." Months later this extraordinary season soon ends. Thanks family and @POTUS.

— Keisha Lance Bottoms (@KeishaBottoms) February 27, 2023
President Biden expressed his gratitude to Bottoms for keeping equity at the heart of their agenda.
"I have leaned on Keisha as a close advisor with exceptional instincts, and I am grateful to her for serving our nation with honor and integrity. I wish her the best as she returns home to Atlanta to be with her family," said President Biden.
Bottoms is a lawyer and politician who served as the 60th mayor of Atlanta from 2018 to 2022. Before becoming mayor, she was a member of the Atlanta City Council, representing part of southwest Atlanta. Bottoms announced last year that she would not run for a second term as mayor before accepting the role at the White House.
Copyright 2023 WANF. All rights reserved.