Ossoff secures $750K for teacher training program, attracting more teachers to rural Ga.
Published: Feb. 15, 2023 at 6:18 PM EST
VALDOSTA, Ga. (WALB) - Retaining qualified teachers in Southwest Georgia, specifically Valdosta, just got easier.
Senator Jon Ossoff secured money to enhance the elementary education program at Valdosta State University.
Some $750,000 will be allocated to expand elementary education programs and increase access to training programs. Enrollment for this particular program has doubled during spring enrollment.
"I launched this effort in order to give more people the opportunity to pursue scholarship programs and training in education at Valdosta State University. That will expand the supply of teachers to help children in Southwest Georgia. An important part of this effort was working across the aisle. I know things seem so divided in Washington, but here I have brought Republicans and Democrats together to pass this legislation," Ossoff said.
But this funding goes beyond graduation. It also helps ensure newly certified teachers are supported as they enter the workforce by pairing them with more seasoned teachers.
A teacher shortage is impacting those all over the nation, including southwest Georgia.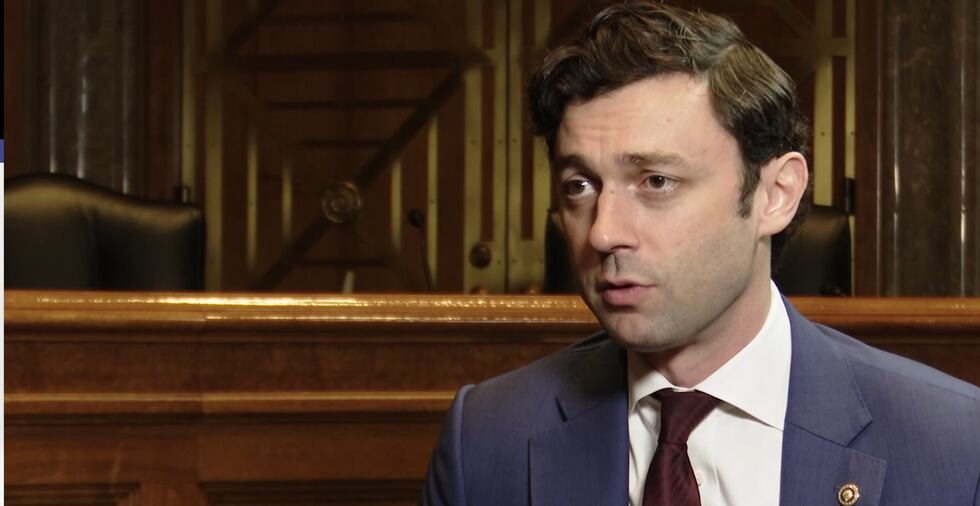 If you're looking to go into education, then you might consider the new training programs at Valdosta State University to help new teachers get certified.
Valdosta City Schools has a close partnership with Valdosta State University, creating a direct pipeline for future school employees.
"That's really exciting news for us because that means more young people are choosing to go into the field of education. That means more of them will be doing field experiences in their student teaching with us, and consequently, that means for opportunities for us to hire some quality Valdosta State University graduates," said David Cole, Valdosta City Schools assistant superintendent.
Cole said he has seen an increase in those pursuing education as a career.
The new online training will provide additional support, and currently serves 148 teachers taking advantage of the program this spring.
"I'm excited about that program because those are individuals who have already shown that they enjoy working in our systems with our students and our families. So, we want any resources that are available to help them get their full credentials to continue on as a full-time educator," said Cole.
Ossoff explained why funds were determined to give Valdosta State University these resources.
"I've got a one-year-old baby daughter at home, and I know that for every parent, making sure that our children are safe, and that they have access to a great education is top of mind. So, I'm doing what I can here in the Senate, bringing Republicans and Democrats together to deliver for south Georgia to ensure there are more teachers trained and available to teach our kids," Ossoff.
Enrollment for the training program has doubled since the program started. Valdosta City Schools plan to acclimate VSU graduates as they enter the workforce by pairing them with more experienced teachers.
Copyright 2023 WALB. All rights reserved.