Officials: Georgia officer dumped missing teen's naked body in woods
The officer lived in an apartment complex along the same street where the girl was last seen alive.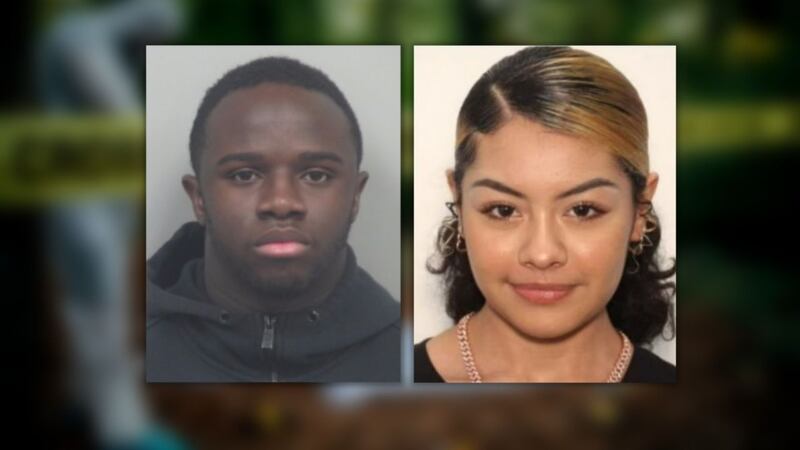 Published: Feb. 13, 2023 at 6:11 PM EST
|
Updated: Feb. 15, 2023 at 5:50 AM EST
ATLANTA, Ga. (Atlanta News First) - A former Doraville police officer faces criminal charges in connection to the death of 16-year-old Susana Morales.
Miles Bryant is charged with concealing the death of another and a false report of a crime, according to charging documents obtained by Atlanta News First. An arrest application states that Bryant lived "in close proximity to the victim and dumped her naked body in the woods."
Rape and murder are checked on another part of the application that reads, "accused is known or suspected of having been convicted of the following offenses." However, the 22-year-old former police officer has only been charged with concealing the teen's death and giving a false report the day after she disappeared, "reporting that his vehicle was broken into and his gun was stolen."
At a court hearing Tuesday, a judge appointed Bryant an attorney and informed him that the judge who signed the warrant denied bond.
"The reason given was that you are a danger to the community," the judge told Bryant.
The girl's family learned of Bryant's arrest the same day they laid her to rest. Her sister told Atlanta News First that she is relieved to be getting justice.
"A really hard, final goodbye, and just seeing her being buried is something we didn't want," said Jasmine Morales, "but we got good news today, so that gave us hope."
The Meadowcreek High School student was first reported missing in July of 2022 as she was walking to her home in Gwinnett County. A passerby discovered her remains last Monday in some woods off Hwy. 316 between Drowning Creek and the Barrow County line.
A neighbor of the police officer shared a video with Atlanta News First showing investigators gathered outside his apartment Monday. In the video, investigators remove several items, including a bed sheet, from Bryant's personal vehicle.
"[He} was normal, very normal," said the neighbor, who asked to remain anonymous. "Smiling, laughing, just living his life, and it's a whole poor baby laid out in a field somewhere. Like, what? Are you serious? How could you be that cold-hearted? How is someone that cold-hearted that you just let that baby lay there like that?"
State records show Bryant started his law enforcement career in 2020 as a jailer with the Forsyth County Sheriff's Office. He had been employed with Doraville police since Sept. 2021.
Morales' family told Atlanta News First that they don't know how the two may have known each other, if at all.
If you have any additional information about this case you should contact the Gwinnett County Police Department at 770-513-5300 or Crime Stoppers Greater Atlanta at 404-577-8477.
Bryant is being held at the Gwinnett Detention Center without bond.
The City of Doraville released the following statement on the arrest of Bryant:
Family members of Susana Morales held her funeral Monday afternoon.
RELATED STORIES:
Copyright 2023 WANF. All rights reserved.