Car crashes through parking garage barrier, sending debris into train station below
Published: Feb. 5, 2023 at 10:46 AM EST
CAMBRIDGE, Mass. (WBZ) - It was a dramatic scene at a train station in Massachusetts after a car crashed into a parking garage barrier and sent concrete debris falling into the station below.
"It seemed like a scene out of a movie or something. I don't know what to make out of it," commuter Will Carlin said.
Fire officials say the car smashed into a barrier on the top floor of a parking garage Saturday, sending concrete debris crashing five floors and through a glass ceiling, into the Massachusetts Bay Transportation Authority station below.
The car was left hanging on the edge of the garage.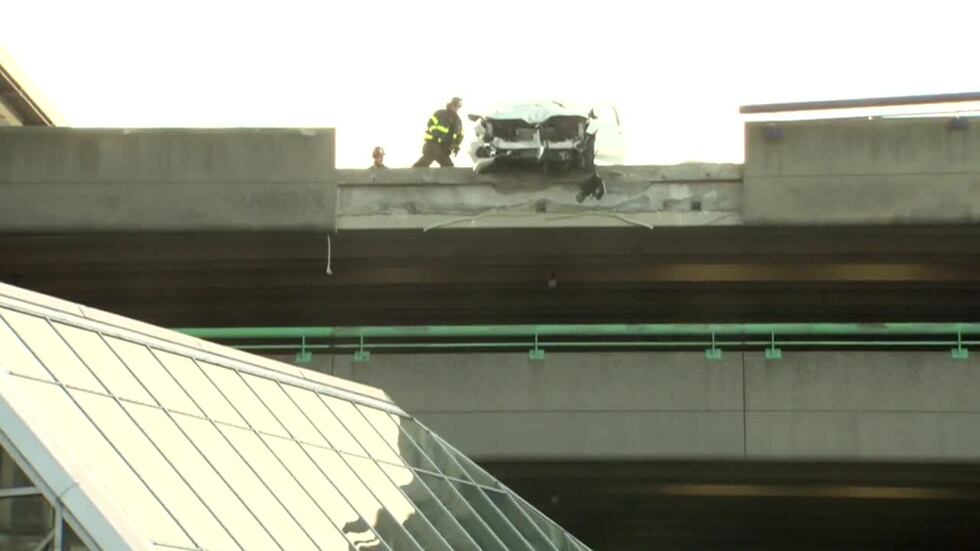 The fire chief said that fortunately, the steel beams in the ceiling were able to sustain the 10,000-pound weight of the concrete barrier piece that was dislodged, keeping it from crashing into the station.
Nonetheless, the atrium of the station was covered in debris, including chunks of concrete and shattered glass.
"I was trying to figure out what happened because there was so much damage," Carlin said.
Carlin got to the station just minutes after the crash and captured video from inside the station and under that suspended concrete.
"Like, I think it's in the video, you can see like, there's a pole that smashed through the window of the elevator," he said. "I could see like gloves or something on the floor by the ticket machines, so I was assuming like someone or multiple people got hurt."
The Cambridge Fire Department confirmed a young girl suffered minor injuries from shattered glass.
The driver was unconscious and in his car when rescue teams got to the scene. He was then taken to the hospital.
His condition is unknown.
Transit police said they believe the driver, described as a middle-aged man, crashed into the barrier on purpose.
The car hit the wall hard enough for the airbags to deploy.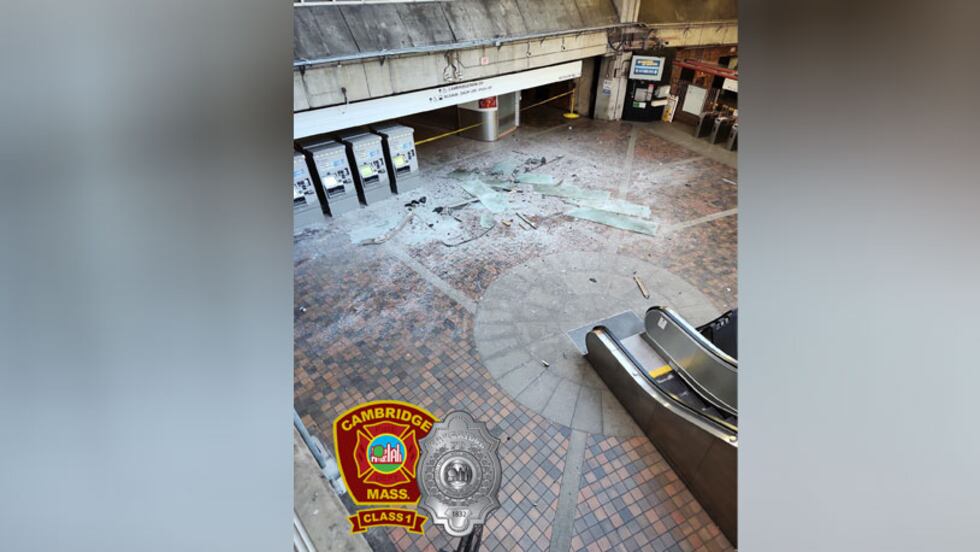 "Just to see those pictures. It's just very terrifying," said one commuter, who didn't provide her name.
The station is temporarily closed for now, and shuttle buses will be replacing its services.
"I know the garage has issues, but they're usually not this kind of issues," said another unidentified commuter.
First responders noted the timing of the crash meant fewer people in the station. And those who were there are left to consider their luck.
"I really, like, I dodged a bullet there," Carlin said.
Copyright 2023 WBZ via CNN Newsource. All rights reserved.