Sam Watson wins District 11 seat in Ga. State Senate
Published: Feb. 1, 2023 at 6:05 PM EST
MOULTRIE, Ga. (WALB) - Sam Watson is no stranger to politics and now, he has a new role — the state senator-elect of the District 11 seat in Georgia.
Dean Burke stepped down from the seat to become the chief medical officer for Georgia, creating a vacant seat.
Watson fended off a challenge from Democrat Mary Weaver-Anderson and Libertarian John Monds to win the special election.
Only 11% of registered voters cast a ballot in the special election on Tuesday. For comparison, 60% of registered voters cast a ballot in the midterms.
Watson won the seat with 76% percent of the vote, including 92% in his home of Colquitt County.
Watson said it was tough to get people to come out again after a heated midterm election season.
"It's been a challenge. It's been hidden under Christmas, New Year's, the national championship game. There's been a lot of things in the news. We've tried to reach out to people. We've been in every community. We've met with people. We've met with businesses," Watson said.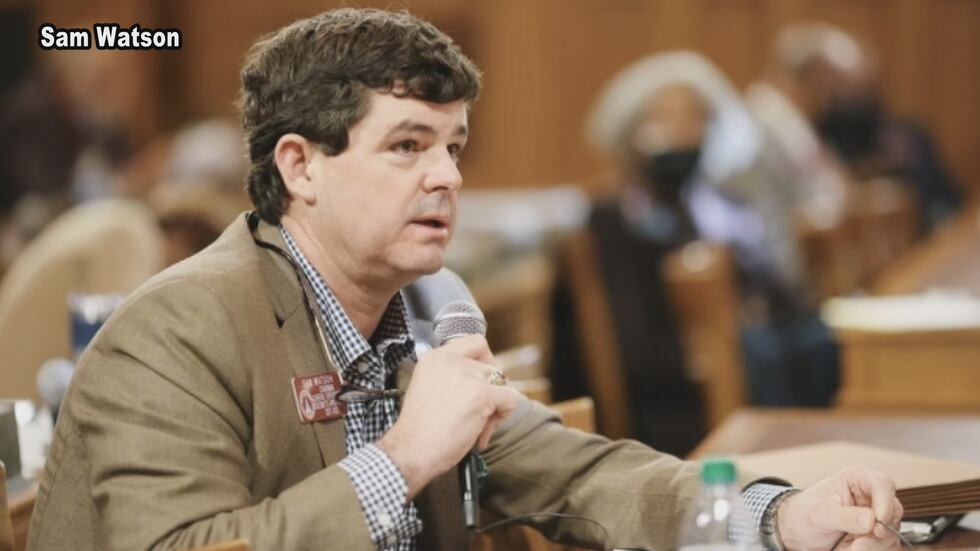 Before this election, Watson served as a House Representative for District 172. Watson will spend a few days in Atlanta moving into his new office. He said he will continue the same work even though he is in a new position. He will likely hold a position on the ag committee, but nothing is set just yet.
"Keep doing what we've been doing. All the issues that we're having in south Georgia and rural Georgia. I'm just excited about it," Watson said.
He will return to South Georgia and then travel back to Atlanta to be sworn soon.
Agriculture is a top priority for him. In 2007, Watson helped to create Chill C Farms. He now runs the business full-time as a managing partner. He also has top issues in health and education.
"[We will be] working on education in South Georgia. Working on healthcare. We've got tons of challenges there, and also mental health. That's something that our communities are continuing to deal with," Watson said.
Watson will have roughly a month to shape legislation before the March 5th deadline. His constituency has grown to Cook, Brooks, Thomas, Grady, Decatur, and Seminole counties. Watson said he will continue to get to know his businesses and people since the time for his race was so short.
Copyright 2023 WALB. All rights reserved.