Americus holds community forum to understand concerns, offer solutions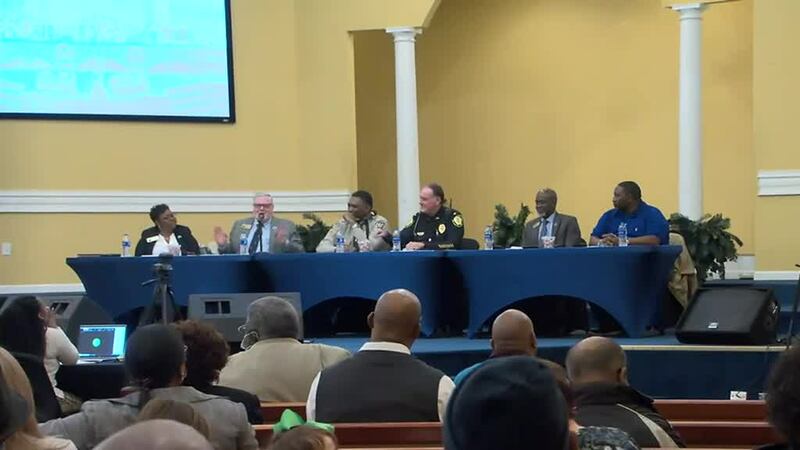 Published: Jan. 31, 2023 at 10:00 AM EST
AMERICUS, Ga. (WTVM) - Issues of growing gun violence and crime in the region were brought up before law enforcement, city leaders and school officials in Americus.
The city held a community forum Monday night to get a better idea of residents' concerns and offering solutions to the problems.
The Sumter County sheriff, Americus police chief, mayor and leaders of city agencies gathering with people at Friendship Baptist Church on Cotton Avenue.
Residents told leaders that increasing gunfire in the city, violence at local schools, and gangs are all issues that need to be addressed. Some calling for more police accountability as well. Leaders called this forum a huge success because it's bringing police and the community together.
"We're excited about tonight so that we can make sure that that bridge between public safety and the public is still open, free of any obstructions and to answer any questions the public may have," said Sheriff Eric Bryant.
Anytime we can interact with folks and let them know what's going on and answer their questions directly, I think that's a good thing," said Americus Police Chief Mark Scott.
Americus's mayor also announced at the forum that they are looking on adding a public information officer to the city's team.
Copyright 2023 WTVM. All rights reserved.