'Intentionally wounded' vulture dies at Dallas Zoo; 3rd concerning incident this month
Published: Jan. 24, 2023 at 12:30 PM EST
DALLAS (CNN) - Officials with the Dallas Zoo said someone killed an endangered vulture that was found dead in its enclosure over the weekend – marking the third concerning incident at the zoo in recent weeks.
Dallas Zoo Director David Hudson said in a news conference Monday that it appears someone intentionally wounded the vulture named Pin.
Pin lived at the zoo for the past 33 years and was one of only 27 lappet-faced vultures in captivity in the United States.
Harrison Edell, executive vice president for animal care and conservation with the Dallas Zoo, said animal deaths are always difficult, but this one is particularly upsetting.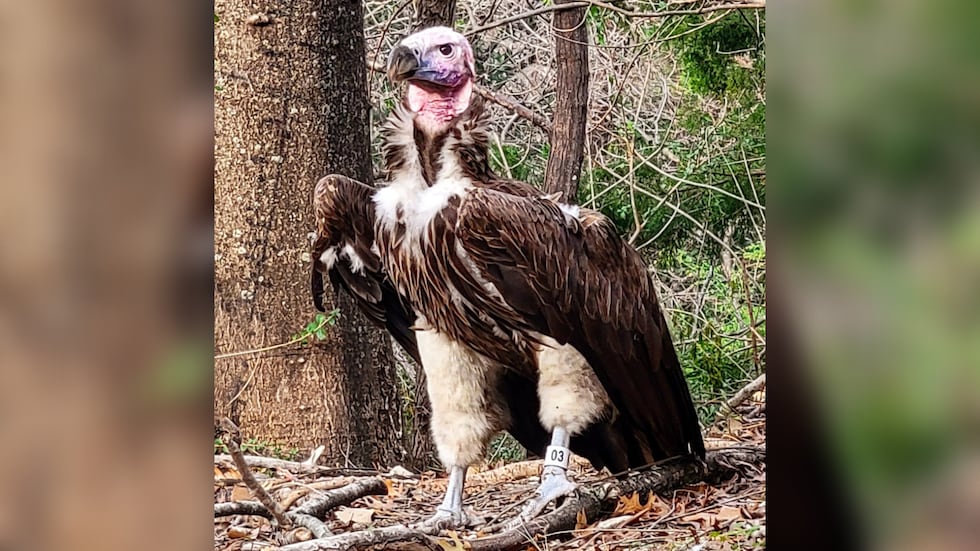 "Obviously, this is an endangered species, which makes him all the more important to long-term sustainability of the vulture population. And we're also really disturbed by the idea that someone might have intentionally done this," Edell said.
Pin's death comes just more than a week after two cage-tampering incidents at the zoo. On Jan. 13, officials said someone let the clouded leopard out of its cage. Later that same day, officials found that one of the monkey habitats had a hole cut in it, but none of those animals escaped.
The clouded leopard was found safe on zoo grounds after a day-long search.
The Dallas Police Department has been called in to investigate.
"Given the recent events that have happened here at the zoo, the clouded leopard in particular from last Friday, and the suspicious nature of this animal's death, we alerted DPD," Hudson said.
The zoo is also asking for the public's help. The zoo is offering a $10,000 reward for information that leads to arrest and indictment, Hudson said.
In addition, the zoo has added night vision cameras throughout the facility and increased on-site security during overnight hours.
Copyright 2023 KTVT via CNN Newsource. All rights reserved.