Damage, downed trees reported following Sunday stormy weather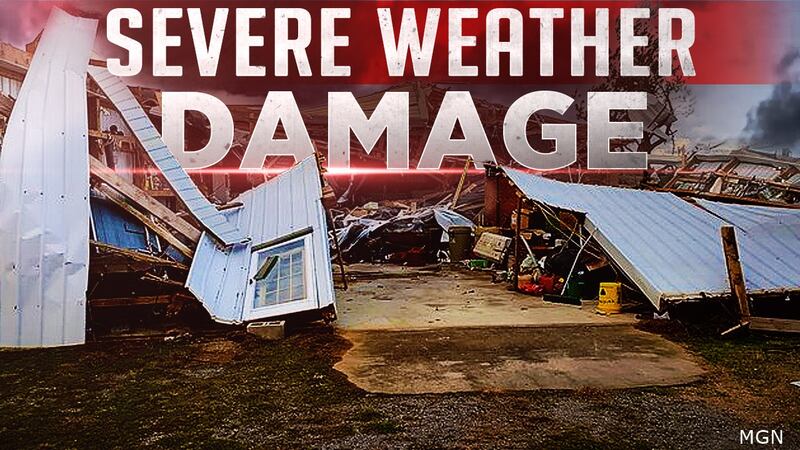 Published: Jan. 20, 2023 at 5:42 PM EST
|
Updated: Jan. 23, 2023 at 5:42 PM EST
ALBANY, Ga. (WALB) - A number of tornado warnings were issued Sunday, leaving behind some damage in their wakes.
The National Weather Service said a tornado touched down in Cook County, leaving behind some damage in the Adel area. On Monday afternoon, they confirmed that the tornado was EF-2 strength.
Heavy damage was reported in the Kent Thomas subdivision, according to Johnnie West, Cook County Emergency Management Agency director. There are destroyed buildings and homes and several other homes with major damage.
A great deal of damage was also reported from Highway 41 in Adel to the Berrien County line.
Severe structure damage and downed trees were reported along Highway 158 in Coffee County. The National Weather confirmed that the damage done in Coffee County was by an EF-1 tornado on Monday.
Downed trees were also reported in Colquitt County.
Tornado warnings were issued for several other counties, including Coffee, Berrien and Ben Hill.
Here is a list of weather resources:
Below is a list of Albany radio stations that provide weather updates:
WALG 1590 AM broadcasts WALB news and weather

Hear our weather forecasts on the new RETRO - FM, 102.1

NASH FM 104.5 WKAK airs WALB's meteorologist forecasts.
If there is severe weather in your area and you are able to safely take photos and video, send them below:
Copyright 2023 WALB. All rights reserved.