This weekend is the last time visitors will get to ride Splash Mountain at Disney World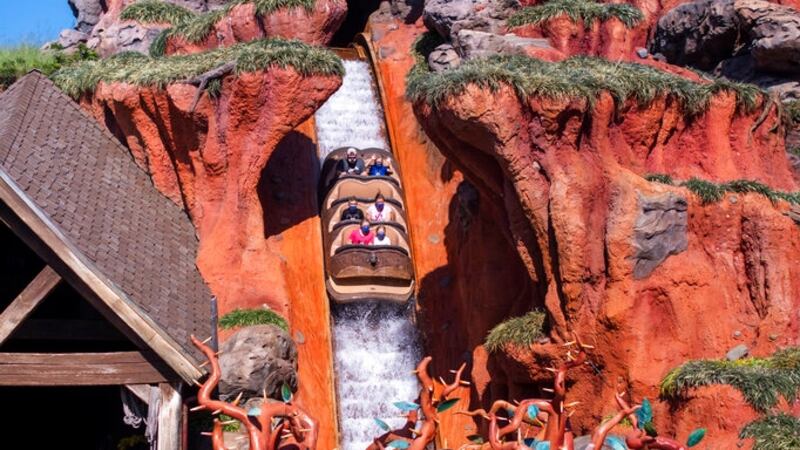 Published: Jan. 19, 2023 at 1:46 PM EST
ORLANDO (Gray News) – Walt Disney World's popular but controversial ride Splash Mountain is in its final days.
This weekend will be the last time visitors to Magic Kingdom in Orlando will have the chance to ride the attraction, which opened in 1992.
Disney announced in summer 2020 that Splash Mountain would be reimagined as Tiana's Bayou Adventure, based on the 2009 animated film "The Princess and the Frog," which features Disney's first Black princess, Tiana.
Splash Mountain was originally based on the controversial 1946 Disney film "Song of the South," which critics say portrays racial stereotypes.
Splash Mountain's overhaul to Tiana's Bayou Adventure begins Monday, according to Disney World's website. The new, reimagined ride is set to open in late 2024.
At the time the announcement was made in 2020 about the changes to the ride, Disney said the Splash Mountain at Disneyland in California would also become Tiana's Bayou Adventure. However, a final closing date for that Splash Mountain, which opened in 1989, has not been set.
Copyright 2023 Gray Media Group, Inc. All rights reserved.