Blood donations badly needed for Phoebe trauma center, nationwide
Published: Jan. 17, 2023 at 6:29 PM EST
|
Updated: Jan. 17, 2023 at 11:42 PM EST
ALBANY, Ga. (WALB) - The national blood shortage is affecting just about every hospital in the country, and Albany's Phoebe Putney Memorial Hospital is no different.
Doctors at Phoebe say they like to have two or three days of blood supply on hand. But with the national shortage, that's becoming more and more difficult.
Dr. Lemuel Dent told WALB that trauma centers are in need of blood for just about everything.
"The leading cause of death from trauma is blood loss. And usually, that's within the first hour or two of the trauma," Dent said. "So it's something you can't plan for. You have to be ready. And so we need a constant supply of blood in order to take care of those patients."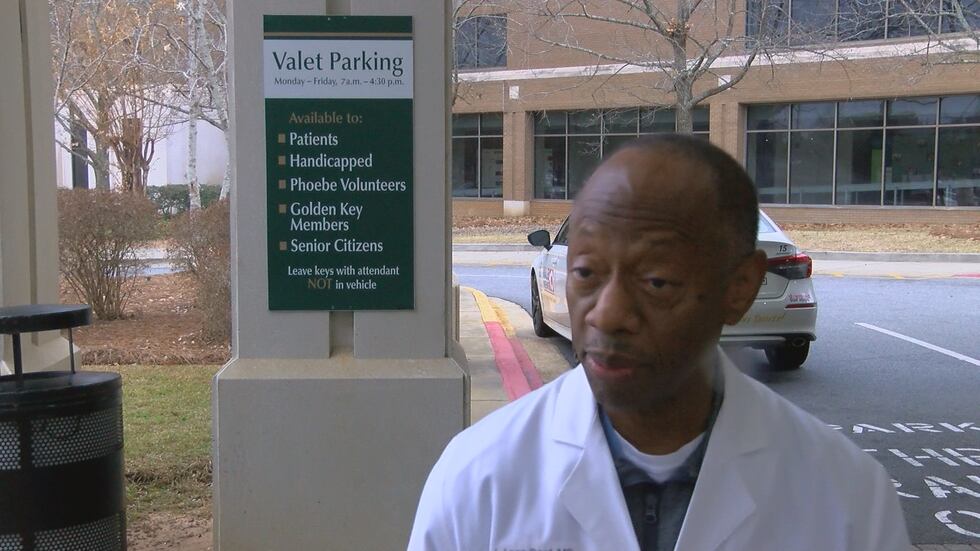 The biggest blood demand is O negative and O positive.
Jennifer Childs is a nursing instructor at South Georgia Technical College. She says this is something she and her students worked towards during their blood drive event Tuesday.
"It's important that they're giving blood because there's a shortage right now. In fact, the person, the coordinator that I deal with, he said that they only have a three-day supply of O blood right now," Childs said. "So they're in dire need of O blood. A lot of people can get O blood, so that's why they like it better cause more people can get it."
Dent says it's been difficult to manage the shortage. And that the hospital has almost had to go on diversion before because of the lack of blood.
"When we say diversion that means we can't take care of the patients if they come in. And so we make arrangements to send them to another hospital," Dent said. "The problem though with that is that blood shortage isn't a regional problem. A national problem. So even if we wanted to go on diversion, we probably would not be able to."
Blood is also needed, not only for trauma patients but also for sickle cell, cancer and for other medical issues.
Dent adds that 1 in 10 patients that come into the hospital needs blood. So be sure to get out and donate when you can.
Copyright 2023 WALB. All rights reserved.