Albany sports complex robbery results in over $200K in damages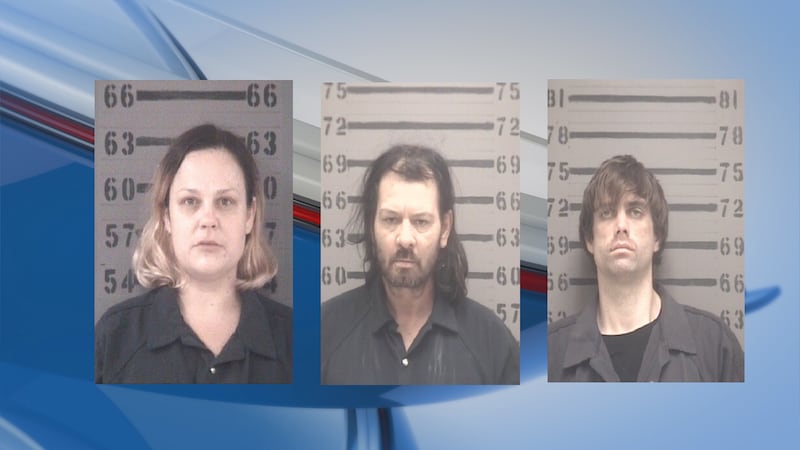 Published: Jan. 17, 2023 at 3:33 PM EST
|
Updated: Jan. 18, 2023 at 11:06 AM EST
ALBANY, Ga. (WALB) - Three people have been arrested after robbing the Paul Eames Sports Complex, according to the Albany Police Department (APD).
Taylor Blake Brookerd, 32, Jeffery Todd Johnson, 49, and Brittany Townsend, 36, were all charged with second-degree burglary, second-degree criminal damage to property and interference with government property.
On Jan. 12, police responded to the Paul Eames Sports Complex about a possible burglary. APD officials said they received information that suspects broke in and stole a large amount of copper.
Around 12:30 a.m. on Jan. 13, when officers were still in the area, the three suspects returned to the area and were then taken by police for questioning, according to APD.
After their arrest, APD officials said they found copper, metals and tools in the suspects' vehicle.
The stolen property and other damages are estimated to be worth $200,000, according to police.
Johnson was also wanted by Dougherty County police on a separate charge.
All three are currently in the Dougherty County Jail.
Copyright 2023 WALB. All rights reserved.