UGA students get ready to cheer on the Georgia Bulldogs from Athens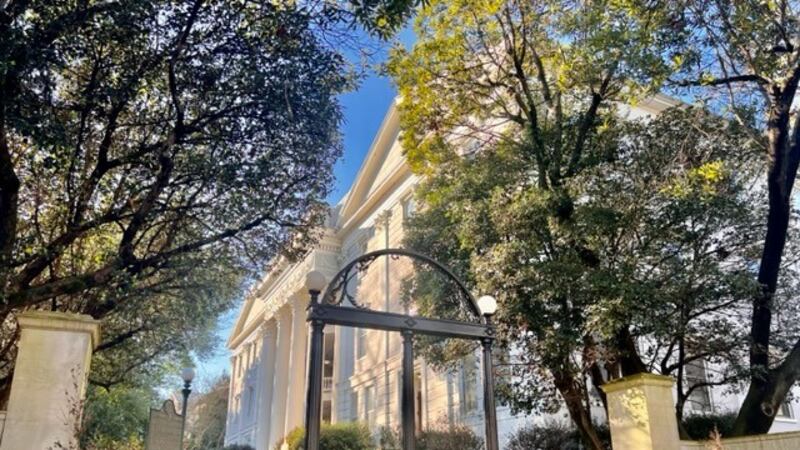 Published: Jan. 9, 2023 at 12:31 PM EST
|
Updated: Jan. 9, 2023 at 1:39 PM EST
ATLANTA, Ga. (Atlanta News First) -Despite the spring semester starting today, UGA students are all eyes on the National Championship game tonight.
"Go to a bar around here, boar's, probably, and get really hydrated," said Junior Aggie Brewster.
"Got to hit the town, see all of my buddies, and just going to be praying too, praying a lot t tonight, hoping for a good win," said Sophomore Luke Osbourne.
The University of Georgia is a school with many traditions, like ringing this bell after a win and not walking under the arch until graduation. Students also have their own superstitions ahead of the game tonight.
"Never talk about winning, we've got to play the game first, that's what I'm just focused on right now," said Osbourne.
"They always win when I wear this jacket, so we'll hope it stays true," said Freshman Isaac Dunn.
Despite the school excelling in academics, students that talked to Atlanta News First aren't sure they'll make it to class tomorrow if they win the championship.
"I do have an 8 a.m. but I think I'm going to try to go, stay up all night maybe," said Brewster.
"I think I have to. I'm going to try my best. No promises," said Sophomore Elizabeth Hahn.
"I give it a 50/50 shot," said Dunn.
No matter what happens, the dawgs will keep barking.
"At this point, all I know, so the dawgs are on top always and I don't even know what happens if we lose," said Hahn.
RELATED STORIES:
Copyright 2023 WANF. All rights reserved.