Things you need to know to keep your home warm in winter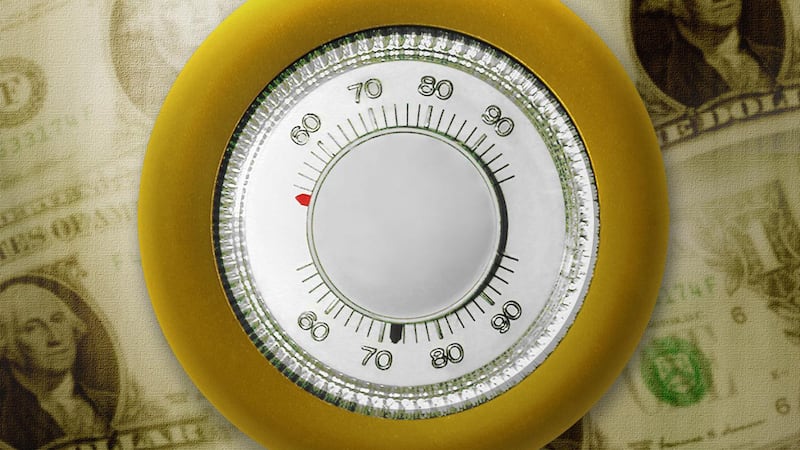 Published: Dec. 19, 2022 at 1:10 PM EST
ATLANTA, Ga. (Atlanta News First) - Keeping your home warm is a primary concern as winter kicks into full gear and temperatures drop. But you don't need to ratchet up your energy bill to keep nice and cozy! There are several other ways to heat your home in the winter without having to wear a winter jacket around the house.
Here are some tips to keep your home warm in winter!
Seal drafts
Heat can easily escape your home through unsealed doors and windows. Sealing those gaps can lower your energy bill by keeping that heat inside your house. A quick way to test a door or window is to use a dollar bill; put the dollar bill between the seal and the door or window. If you can easily pull out the bill, you should replace the seal. There are a lot of ways to replace weatherstripping, but a door stopper is one of the easier and cheaper options.
Another draft you can seal is your chimney damper. Close it when you're not using your chimney to prevent heat from escaping.
Use a programmable thermostat
You can use a programmable thermostat to customize the temperature in your home. Set it to one temperature while you're home and another while you're at work, school, or asleep. The U.S. Department of Energy recommends setting the thermostat at the lowest comfortable temperature. The lower the temperature is, the slower it loses heat and the more you save on your energy bill.
Check your insulation and your furnace
Checking your insulation can lead to a much cheaper energy bill and fewer headaches. Adding insulation in walls and around plumbing can keep heat from escaping and prevent your pipes from freezing. Keeping your furnace and filters clean can help keep your home warm too.
Let the sun shine!
Open your drapes or curtains during the day to enjoy the sun's heat, but be sure to close them at night to avoid unnecessary heat loss. Closing your drapes adds another layer of much-needed insulation in the winter.
Only heat the rooms you use
Don't bother heating the rooms you don't use, especially if those spaces don't have insulation. They'll lose heat much faster without it. Heating rooms you don't use only adds to your energy bill by redirecting heat to useless areas of your home. Closing doors and vents to unused room helps redirect that heat to more well-trodden areas of your home.
Copyright 2022 WANF. All rights reserved.