Rep. Sanford Bishop wins re-election for U.S. House District 2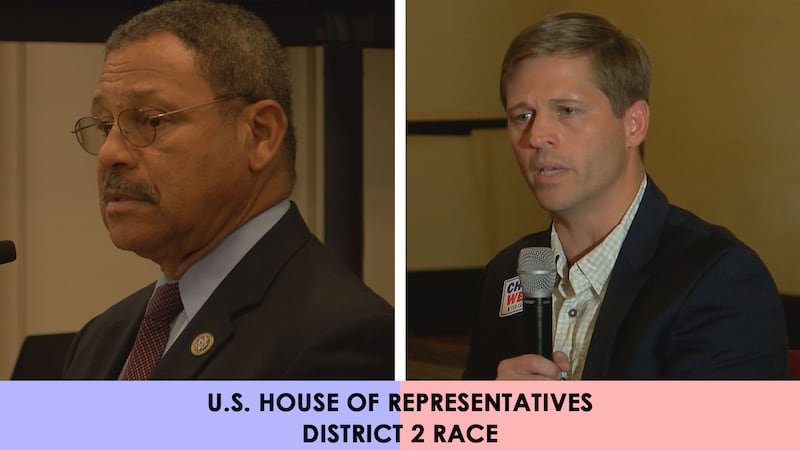 Published: Nov. 8, 2022 at 4:04 PM EST
|
Updated: Nov. 9, 2022 at 1:13 AM EST
ALBANY, Ga. (WALB) — Sanford Bishop has won his re-election bid for Georgia's District 2 House race, according to the Associated Press.
He defeated Republican challenger Chris West. The victory will mark Bishop's hold on the seat will now extend into three decades.
Here are a few facts about Georgia's 2nd House District
Bishop has held the District 2 seat for 28 years.

The district encompasses all or part of 19 counties in southwest Georgia.

The district includes Albany, Americus, Bainbridge, Columbus, Macon and Thomasville.

Geographically, this is the biggest Congressional district in Georgia.
Rep. Sanford issued this statement on his victory:
"Thirty years ago, I decided to leave my career as an attorney to pursue a full-time ministry of public service as a member of Congress so that I could use the political process to improve the lives of people and communities. I worked hard to deliver for the people of Middle and Southwest Georgia in good times and in bad, through floods, tornadoes, hurricanes, and the pandemic so that we could be resilient and move past those challenges. I believe I have given good account for my stewardship and the election today indicates that the voters confirmed that belief."
Copyright 2022 WALB. All rights reserved.